Q: What was your favorite part about gameday?
A: The crowd. I loved having passionate fans. scoring a touchdown and watching them go nuts. That was my favorite - the touchdowns and coming out of the tunnel. Coming out of the tunnel on gamedays and scoring touchdowns to make the crowd go nuts. Those were my favorites for sure.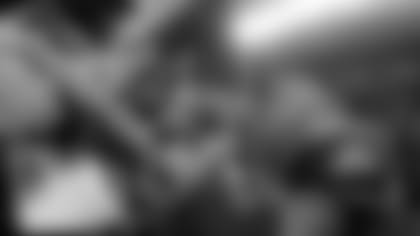 Q: What is your favorite meal to cook?
A: It is a mixture, I love slicing up potatoes, with sausage and peppers. It's kind of a breakfast scramble dish. Other than that, it's probably everybody's favorite, spaghetti but that's kind of simple.
Q: What is something you've never done that you would like to do?
A: I would love to know how to sing, and if I knew how to sing, I would want to sing on a big stage. I've spoken in front of large crowds, and even thousands of people, but I would definitely love to write a song and sing it in front of a lot of people.
Q: What is something that you have a bad habit of doing?
A: If I'm tired, I'll just eat large amounts of candy to try and stay awake. it's a terrible habit.
Q: What is one thing about you that most people wouldn't know?
A: Probably that I have four brothers and I'm the baby of us all.
Q: What is a typical day in the life of Shaun Alexander like?
A: I wake up at about 5:30 a.m. and I'll either study the Bible or speak with someone about it. I usually do that until about 8 a.m. At 8 a.m. I do a family Bible study and 9 a.m. is usually breakfast. From 9:30 a.m.-10:30 a.m., I usually chat with my wife about life, sometimes about business, or sometimes about Jesus. From 10:30 a.m. to 1:30 p.m. is what I call, "S-A-E" (Shaun and Enterprises). That time is dedicated to my structural business, my award, "Ministries", or consulting. I'm usually doing one of those four things. From 1:30 p.m.- 4:30 p.m., I'm doing something related to home schooling for my kids, or spending time with them. At 5 p.m., we usually have a big family dinner. Six to 8 p.m. is typically family time, and our kids are usually being put to bed from 8 to 9 p.m. We are also currently expecting our 11th child. From 9:30 to 10:30, I'm spending time with my wife, Valerie, again.
Q: What activities does your family like to do during "family time"?
A: We live in a farm town, so we like to go on family walks. That's very old fashioned but, it's a lot of fun. We also love to play family board games.
Q: What was your favorite part about living in Seattle?
A: I loved when the sun would come out. It seemed as though it would bring the whole city out. Especially around the June-July time of the year. It was right before the season started.
Q: Other than CenturyLink Field, what stadium did you love to play in the most?
A: I used to get down against the 49ers so that has to be one. I also broke a long run in Arizona, it was usually the teams I ran all over. So definitely Arizona and San Francisco.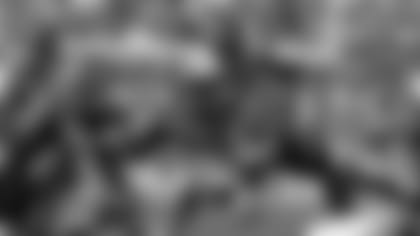 Q: What does it mean to you to be the only MVP in the history of the Seahawks franchise?
A: It's just an absolute honor. I think it's one of my favorite awards. I was ESPN's No. 1 high school player of the year and named "Mr. Football" in high school. At Alabama, I broke every single running back record and was viewed as the best running back in school history. These are all wonderful titles. I won these MVP type awards at different levels. When you go to the NFL and you're recognized as the league MVP, it reminds you of all the hard work you put in. It also reminds you of how you and 10 other guys could come together and make people say, "wow, that was amazing." It's so hard to get to the NFL, and even harder to perform well in one game. But, to perform well in almost every game for an entire season really makes you look back at all the work you put in.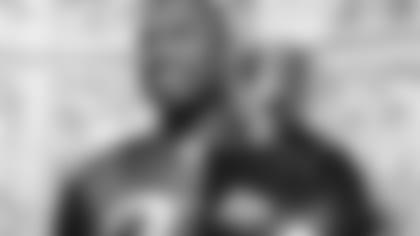 Q: What was the most memorable touchdown that you scored?
A: It was probably my 88-yard run against the Raiders. it was during my second season and it was a long one. I remember looking at the jumbo-tron and hoping whichever way I turned the guy behind me would miss, and he barely missed me.
Q: What was your favorite way to get the ball in your hands to make a play?
A: I liked getting a handoff up the middle. It didn't matter which way the play was going, because I was eventually going to cut back. I'm a cutback runner. I liked getting the ball right up the middle because I could go in three different direction, right, left, or straight. It made the defense have to stay in their spot. But if they came to me, I could run to where they weren't. All of my linemen knew it. I played like that in high school, college, and the NFL.
Q: If you didn't play football professionally, what career would you have pursued?
A: I would have been the CEO of someone's company. I do business the same way I played football. I'm very strategic. I look at the big picture and come up with ways to be successful based on what I see. I do a lot of that now with different companies.
Q: Who was your biggest inspiration during your rookie year, and who is it now?
A: On the field I was really inspired by great people in the running back room. Stump Mitchell, Ricky Watters, and Mack Strong. Speaking from a family standpoint I would say my mom. If I was speaking on football in general, I would say Barry Sanders and Tony Dorsett. My goal was to have more rushing touchdowns than Barry Sanders. It sounded crazy to people at first, but I was able to finish with one more than he did.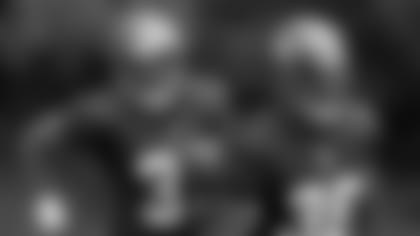 Q: What was the biggest regret of your career?
A: It would have to be not winning the Super Bowl. I remember our game plan was to come out throwing the ball despite having the best rushing attack in Seahawks history. It was a great idea because it was successful, but we just couldn't score any touchdowns. Part of me wanted to encourage coach to run the ball more, but I didn't. I wanted to be a team player and not make it seem like it was all about me. I felt like we ran the ball well against pretty much anyone, so it made me want to just give it a try.
Q: What has been the most rewarding part about retirement?
A: Family. I'm able to spend a lot more time with my family.
Q: What is the next goal that you want to achieve for yourself?
A: I don't think I ever want to stop getting closer to Jesus, and I don't want to ever stop becoming a better husband and father. Those three things are huge for me. I feel like if I do those things, business and ministry will pretty much take care of itself.