1. He was born to be a linebacker.
"I just really like hitting people. On top of that, I'm smart so I know what's coming. I also like to put other people in position to be successful."
2. Spreading the Christmas cheer is something he has always done since a young age.
"What we did on Christmas was, we stayed up until midnight so that we could open our gifts. We stayed up until about 3 a.m. The next day we would go visit our family around the city. I also liked going with my grandma to sing Christmas carols at the nursing home."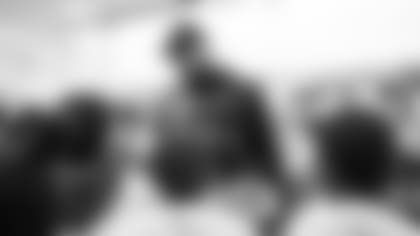 3. The perfect way to get away from the game of football in the offseason is to travel.
"I just like to get away from Seattle to travel across the world. I like to get out of the country with my family and friends. Next year I plan to visit Israel."
4. His best friend in the NFL, not on the Seahawks, plays for the Jacksonville Jaguars.
"My best friend in the league outside of the Seahawks locker room is probably Austin Calitro. That's my guy."
5. 'Catch phrase' is the go-to game at his family get togethers.
"I love to play catch phrase. It's a great family game that me and all of my family and friends love to play. It's a competitive game, we all get into it."
6. His favorite way to interact with 12s and fans are in person at local events.
"Going around town to local events is my favorite way to interact with fans. I like to do signings and meet people around the city."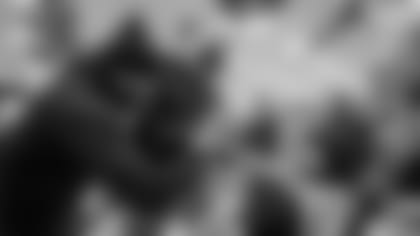 7. The ring ceremony after winning the Super Bowl was the highlight of his celebration.
"Our ring ceremony was my favorite way to celebrate the Super Bowl victory. When we had our ring ceremony, Usher came and performed. It was a great look."
8. Batman was his favorite superhero growing up.
"I loved Batman. What stood out most to me was that he never killed anyone. He was also mysterious but still managed to stop crime. He always got the job done. Batman was definitely my favorite."
9. If it's game day, his day is going to start with a cold shower.
"I have to take a cold shower. It started back in the day when we used to travel to St. Louis. I used to wake up tired and sleepy, so I needed to find a way to wake up. One day I decided to just take a super cold shower to get me going. I've stuck with it ever since."
10. His grandma is his biggest inspiration.
"My biggest inspiration off the field is my grandma. She's the best. She is the glue to our family. She's a great leader, a great listener, and always positive. She's blind but you would never notice. She's so positive and really loves life. Grandma, I love you."
11. His first career start was his perfect 'welcome to the NFL' moment.
"My first career start against the San Francisco 49ers was a moment I'll never forget. I started at the 'Mike' position. I remember being extra nervous. I had one heck of a game. After that game I knew that I could play in this league."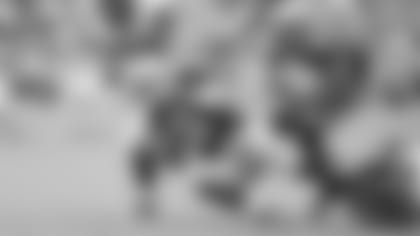 12. Kobe Bryant is the one person he would love to meet.
"If I ever meet him, I would have to thank him for all the great memories. All that he accomplished and the way he competed was motivational. I still try to model the mental toughness and competitiveness he played with. I pretty much know everything there is to know about Kobe."
Game action photos from the Seattle Seahawks' Week 16 matchup against the Arizona Cardinals.