Seattle Seahawks The Sound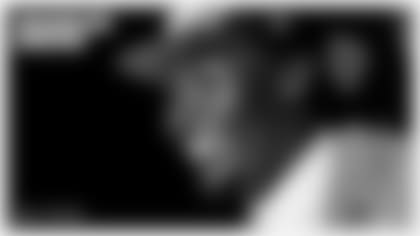 Charles Cross
Offensive Tackle, Mississippi State
Drafted to the Seahawks as the 9th overall pick in the 2022 NFL Draft
Started in every game played throughout his college career
2021 first-team All-American by ESPN and Sporting News
2021 first-team All-SEC by conference coaches, Associated Press, and PFF
Earned the nickname "Sweet Feet" due to his quick footwork and agility likely hailing from his basketball background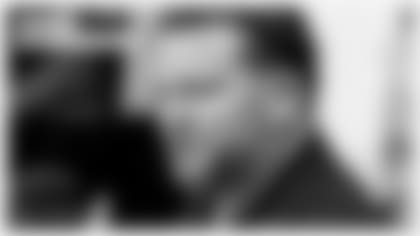 John Schneider
Executive Vice President & General Manager
General Manager since 2010; Executive VP since 2013
The team has advanced to the Divisional Playoffs or better seven times under his leadership
Started "Ben's Fund" with his wife Traci, in honor of their oldest son, Ben. Ben's Fund provides grants to help cover costs associated with medical bills, therapy, and other aspects associated with raising children on the autism spectrum.
Boye Mafe
Linebacker, Minnesota
Drafted by the Seahawks as the 40th overall pick in the 2nd round of the 2022 NFL Draft
Ranked ninth all-time in school history for most sacks totaling 15 in 42 career games
Ran a 4.53-second 40-yard dash at the NFL Scouting Combine
Voted 2021 All Big-Ten second-team by the media and 2021 All Big-Ten third-team by conference coaches
Describes himself as a "big outdoorsy and big foodie" and looks forward to exploring the Seattle food scene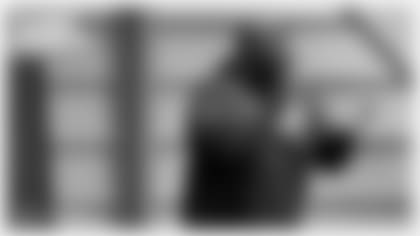 Clint Hurtt
Defensive Coordinator, Miami
Working his first season as defensive coordinator after serving the previous five seasons as defensive line coach
In 2021, Hurtt's defensive line helped the Seahawks rank second in the league
Joined the Seahawks in March of 2017 after three years with the Chicago Bears
Coached at the collegiate level in Miami, his alma mater, and Louisville
Has two children, a daughter and son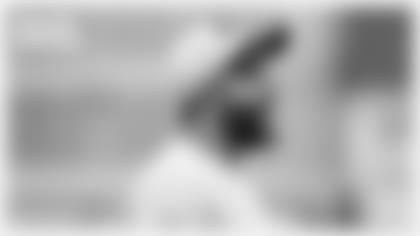 Sean Desai
Associate Head Coach - Defense, Temple
Working his first season with the Seahawks having joined the team in February, 2022
Previously worked on the Chicago Bear's coaching team where he worked with Clint Hurtt, and was defensive coordinator in 2021 when Chicago's defense ranked sixth in the NFL (316.7 ypg) and passing defense ranked third in the NFL (191.6 ypg)
Coached at the collegiate level at Boston College, University of Miami, and Temple where he was the special teams coordinator and outside linebackers coach making him one of the youngest coordinators in the country at just 27
Earned his doctorate in educational administration with an emphasis in higher education at Temple in 2008
Has three children, a daughter and two sons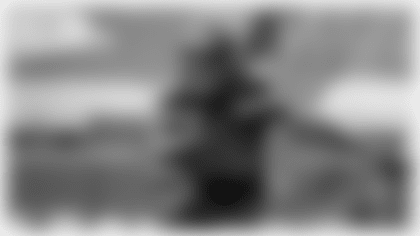 Tyler Lockett
Wide Receiver, Kansas State
Drafted by Seattle in the 3rd round (69th overall pick) in 2015
Established franchise record with 100 receptions in 2020
Tied Steve Largent's career-high of 15 catches in one game
Second player in NFL history to have at least five receiving touchdowns, a kickoff return TD and a punt return TD all in a single-season
Had 51 receptions his rookie year, the fifth-most single-season receptions by a rookie in franchise history at that time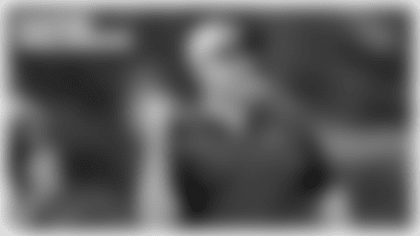 Shane Waldron
Offensive Coordinator, Tufts University
Entering his second season as offensive coordinator after joining the Seahawks staff in 2021
Waldron's inaugural season saw the emergence of Rashaad Penny who led the NFL in the final five games with 671 yards going along with 6 touchdowns
Waldron's emphasis on ball security produced the fewest giveaways in the NFL with 13 and second fewest in franchise history
From Portland, OR and has two daughters with his wife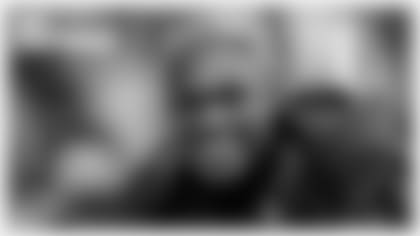 DK Metcalf
Wide Receiver, Ole Miss
Started in 19 of 21 games played at Ole Miss prior to being drafted by Seattle in the 2019 Draft as the 64th overall pick
Broke Steve Largent's single-season franchise record with 1,303 yards in 2020 while also having had 83 catches and 10 scores earning him Pro Bowl and second-team All-Pro honors
In 2021, Metcalf had 75 catches, 97 yards and a career-best 12 touchdowns
Is one of eight receivers in NFL history to eclipse 3,000 yards with at least 29 scores through his first three seasons
Metcalf's yardage total is the highest through three seasons in Seahawks history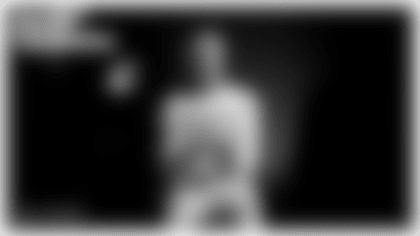 Pete Carroll
Head Coach, University of Pacific
Named head coach on January 11, 2010 becoming the 8th head coach of the Seahawks Franchise
In 2021, he became the 22nd head coach in NFL history with 150 wins in the regular season
Coached the team through back-back Super Bowl appearances in 2013-14, five NFC West Division titles and10-plus wins in five consecutive seasons (2012-16) for the first time in franchise history, including eight of the last 10 seasons
Seattle has advanced to the divisional round in seven of Carroll's 12 seasons as coach
Today, Carroll continues his philanthropic efforts by supporting organizations and causes addressing social justice and education.
Carroll was born on September 15 in San Francisco. He and his wife, Glena, have three children and seven grandchildren.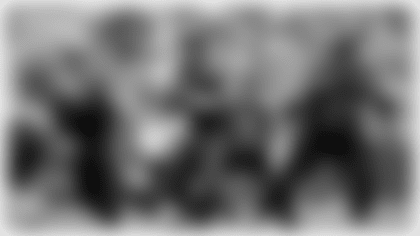 Geno Smith
Quarterback, Western Virginia
In his first six NFL seasons, started 31 of 40 games played, completing 523 of 906 passes for 6,182 yards, 29 touchdowns, 36 interceptions and a passer rating of 72.7.
In his first season in Seattle, 2019, served as Russell Wilson's backup but did not play.
Named AFC Offensive Player of the Week in 2013 for his first three-touchdown performance in a Week 5 victory against Atlanta, becoming just the second rookie starting QB to win a road game on Monday Night Football.
Played four seasons (2009-12) at West Virginia, appearing in 44 games with 39 starts to post a 26-13 record as a starter and was team captain for three years.
Set school single-season records as a senior in 2012 for total yards (4,356), completions (369) and TD passes (42).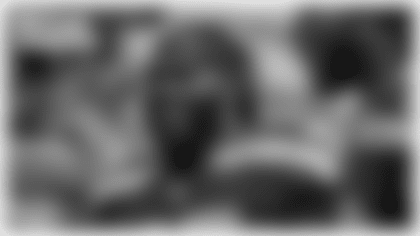 Myles Adams
Defensive Tackle, Rice
Joined the Seattle Seahawks organization in 2020
Spent four years at Rice, where he totaled 94 career tackles, 4.5 sacks, 10.5 tackles for loss and three forced fumbles.
Started all 12 games as a senior in 2019 and was selected as one of three co-captains by his teammates prior to the start of the season
Was an honorable mention All-Conference USA by conference coaches and a third-team selection by PFF.
Named a semifinalist for the National Football Foundation's Campbell Trophy that honors college football's top scholar-athletes.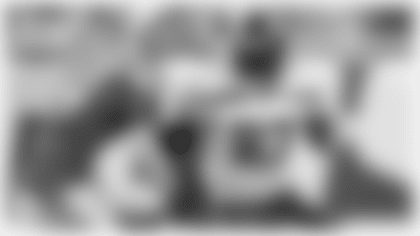 Naoh Fant
Tight End, Iowa
Drafted by Denver as the 20th overall pick in the 2019 Draft then traded to Seattle in 2022
While in Denver, he started in 41 of 47 games played and ended his time with the Broncos Franchise with 170 receptions for 1905 yards and 10 touchdowns
Earned PFWA All-Rookie honors after he set the Broncos tight end record for receptions (40) and yards (562) in 2019
Became just the 6th tight end in league history with multiple 100-yard receiving games
At Iowa, he was selected as third-team All-American by the Associated Press and the first-team All-Big Ten Conference honoree as a John Macke Award semifinalist.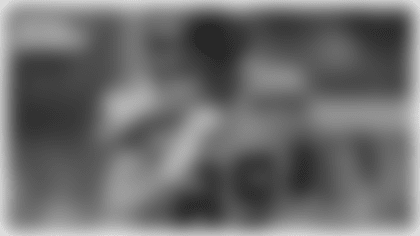 Will Dissly
Will Dissly, Washington
Drafted by Seattle in the 2018 Draft as the 120th overall pick
Returned from two season-ending injuries in 2018 and 2019 o play in all 16 games with 12 starts in 2020. He also posted a career-high 24 catch for 251 yards and two touchdowns
Dissly had six touchdowns in his first 10 NFL games, which is good for third in NFL History
Is a Washington Graduate and was honored with an Academic All-Pac-12 honorable mention and was awarded the Husky Excellence Award
Referred to as Uncle Will by his teammates and honored with the "best mustache" of the tight ends group in 2022.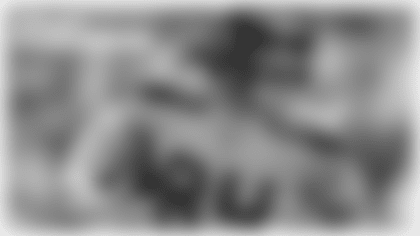 Colby Parkinson
Colby Parkinson, Stanford
Drafted by Seattle in the 2020 Draft as the 133rd overall pick
Spent his first six games on the non-football injury list, then played in six games as a reserve tight end
Earned his first career touchdown during the 2022 season opener against Denver with a 25 yard pass from QB Geno Smith
Started 21 of 39 games at Stanford and was a second-team All-Pac-12 selection and a semifinalist for the John Mackey Award in 2019 after catching 48 passes for 589 yards and one touchdown as a junior
Plays the guitar and ukulele in his spare time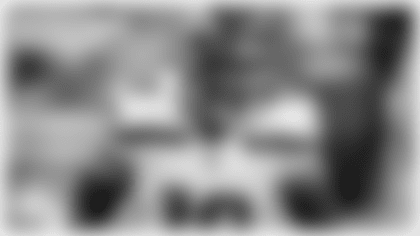 Uchenna Nwosu
Uchenna Nwosu, Southern California
Originally drafted by the Los Angeles Chargers in 2018 and signed by Seattle in 2022
Named NFC Defensive Player of the Week after Seattle's Week 1 Monday Night Football matchup vs Denver in 2022
Had a career-year in 2021, starting 15 of 17 games played for the Chargers. Set career-highs with 40 tackles (24 solo), 5.0 sacks, eight tackles for loss, one interception, four passes defensed, two forced fumbles, one fumble recovery and 17 quarterback hits.
Was named the Chargers Walter Payton NFL Man of the Year Award nominee in 2019
Named first-team All-Pacific-12 by The Associated Press and the Pac-12 coaches before being invited to the Reese's Senior Bowl after his senior campaign. Also recognized as a first-team All-American by Sports On Earth.
In 2017 as a senior, started all 14 games while posting career highs with 75 tackles, 11.5 tackles for loss and 9.5 sacks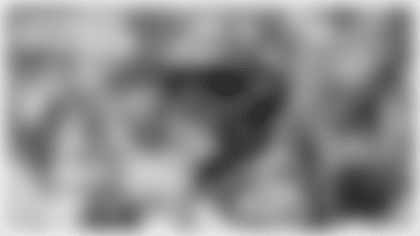 Kenneth Walker III
Kenneth Walker III, Michigan State
Drafted by Seattle as the 41st overall pick in the 2nd round of the 2022 NFL Draft
Qualified as the first rookie with two 65-plus touchdown runs since Saquon Barkley in 2018
Earned Offensive Rookie of The Month for October 2022, assisting the Seahawks in earning 3 monthly awards on the same team for the first time since the Rookie of The Month award began in 1996
By Week 9 of the 2022 Season he ranked 2nd in franchise history for most rush TDs by a rookie with 7; ranked 3rd in franchise history for most rush yards by a rookie with 570, and ranked 3rd for most rush yards in a player's first 4 starts in franchise history
Finished 6th overall in Heisman Trophy voting and was 2021 Walter Camp National Player of the Year, Doak Walker award winner and Big Ten Co-Offensive Player of the Year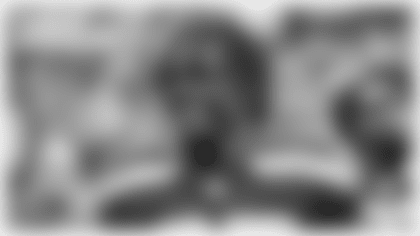 Tariq Woolen
Tariq Woolen, Texas San-Antonio
Drafted by Seattle as the 153rd overall pick in the 5th round of the 2022 NFL Draft
Became the first rookie since 1970 to record both an interception and fumble recovery in consecutive games
Tied for most interceptions in a rookie season with Earl Thomas and Michael Boulware
Earned Defensive Rookie of The Month in October and assisted in earning the Seahawks 3 monthly awards on the same team for the first time since the Rookie of The Month award debuted in 1996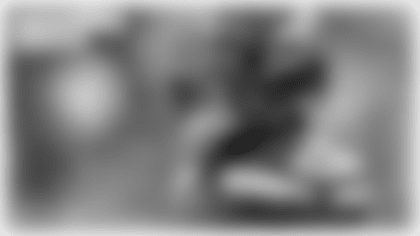 Quandre Diggs
Quandre Diggs, Texas
Drafted by Detroit in 2015 in the 6th round as the 200th overall pick, then was traded to Seattle in 2019
Named to his first Pro Bowl in 2020 after leading the NFC with a career-high five interceptions
The only NFL player to have at least 3 interceptions in the past 6 years
A four-year cornerback at Texas who played in 52 career games and ended his career tied for ninth on the Texas all-time list for interceptions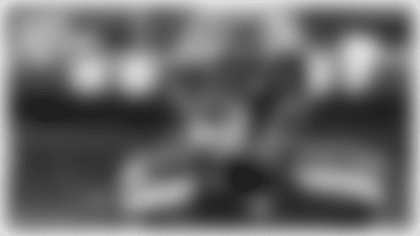 Coby Bryant
Coby Bryant, Cincinnati
Drafted by Seattle as the 109th overall pick in the 4th round of the 2022 NFL Draft
Played five seasons (four as a starter) and appeared in 63 games with 172 tackles, 45 passes defensed, and 10 interceptions
Named the Jim Thorpe Award winner as the Nation's top defensive back in 2021
Named after the late NBA Hall of Famer Kobe Bryant
All Episodes Of The Sound