You know him as a captain, a leader, and an impact player on the field. But what about off the field? Here are 12 things you may not know about Neiko Thorpe:
1) He has always been a numbers guy.
"My favorite subject in school was always math. I've just always loved numbers."
2) If he had the chance, he would nominate Russell Wilson to run for president.
"If I could nominate one of my teammates to run for president, I would choose Russ. He is a natural born leader on and off the field. He would have my vote for sure."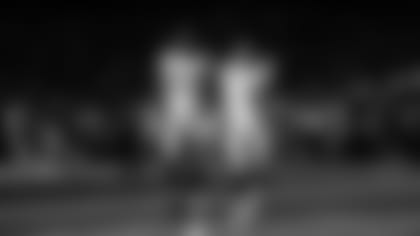 3) Speaking more than one language is a skill he would love to master.
"I would love to speak more than one language. If I could master anything, it would be that."
4) It does not require much to make his breakfast just right.
"The perfect breakfast for me consists of two things, a lot of hydration and loud music."
5) He would work just as much magic off the field as he does on the field if he had the chance to.
"If I were to ever perform in a talent show, my act would be the grand finale. The show would end with me making a lady disappear."
6) Binge watching tv shows is just as much a hobby of his as anyone else's.
"The last show I binge watched was a show on Netflix called 'Money Heist.' That show was extremely thrilling and made me want to continue to see the next episode. I couldn't stop, I kept wanting to see what happened next."
7) The music that makes him dance is made by his cousin.
"When I listen to my cousin Otti, shoutout to him. His music just makes you want to move man. It's great music."
8) Football was his first, last, and only job ever.
"Football is the only job I have ever had. I feel like it's the only job I'll ever need."
9) Deion Sanders was his favorite athlete growing up.
"Growing up, I loved Deion Sanders. I love gold. He was flashy back in the day, and that stood out to me as a kid. His game on the field did as well, but just as an all-around guy. He seemed like a really cool guy to be."
10) Nickelodeon showed all his favorite cartoons growing up.
"Anything on Nickelodeon, I watched. I'm a 90's baby. I watched 'Hey Arnold,' 'Rugrats,' and 'Catdog'."
11) He can't pick just one favorite cereal.
"My top two cereals to eat are Cinnamon Toast Crunch and the Oreo O's cereal. It's tough to pick just one. Those are definitely my top two."
12) He would love to learn to play the drums.
"I would want to learn to play the drums more than any other instrument. If you can play the drums, you can 'rock out' and bang on them all day."