From his favorite music to his not so favorite arachnids, here are 12 things you (probably) didn't know about the Seahawks wide receiver:
1) He loves the variety of seasons in Seattle.
"My favorite thing about the city of Seattle is that we get to experience all four seasons. I love that we actually have winters, springs, summers, and falls. Where I'm from (Texas), we get all heat, year-round."
2) He is a big fan of the "Action Green" uniforms.
"If I had to choose just one jersey to wear for the entire season, in every game, I would choose our green ones. We're money out there, so definitely green."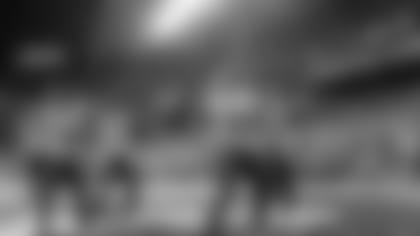 3) You will see him wearing his cross earrings every gameday.
"One accessory I wear to every game is earrings. Specifically, my crosses. I have to make sure I have the Lord with me at all times."
4) A late-night snack before bed is a must.
"The last thing I do before bed is get a snack. I would say my favorite snack is something fruity, something gummy as well."
5) There's nothing like a home cooked meal from mom.
"My favorite meal is made by my mom. I love when she makes meatloaf, cabbage, cornbread, and mashed potatoes. Sometimes, maybe even a little bit of mac-and-cheese in there. She usually makes it whenever I come home to visit, or just before I leave."
6) He doesn't get along well with spiders.
"When I was younger, I would catch them and make them fight other insects. Whenever they would crawl on me, I would get scared because I didn't know if they would bite me or not. It creeped me out."
7) He's a Drake fan.
"If I could choose any concert to go to, I would have to attend a Drake concert. I love his music. You can vibe to it. He doesn't really put out bad music. He's pretty universal."
8) If he was an actor, he would love to appear in comedy movies.
"I would have to be in a comedy movie because I like to laugh. My favorite comedian is Mike Epps. My favorite movie is 'All About the Benjamins'."
9) If he wasn't in playing in the NFL, he would still be a professional athlete.
"If I wasn't playing in the NFL, I would probably be playing basketball or baseball professionally."
10) Before the game, he listens to a variety of music.
"When I'm on my way to the game I like to get hyped, so I listen to rap. Right before the game I'll listen to some country to calm me down, and right before we go out, I'll listen to Rock. It gets me amped. I listen to it all."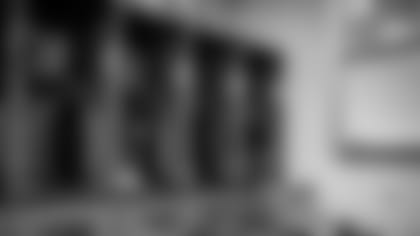 11) He owned his first car at the age of 17.
"My very first car was a 2002 Pontiac Grand Prix that my dad got for me."
12. He is a Yankees fan at heart.
"My favorite non-NFL sports team is the Yankees. My favorite player growing up was Derek Jeter."
Some of the best photos of Seahawks wide receiver David Moore over the course of his first three season in Seattle. Learn more about David in this Player Q&A fueled by Campbell's Chunky soup: https://shwks.com/rglhp