Q. What was your favorite moment at Century Link field?
A: Super Bowl season, the game against the 49ers, the NFC Championship game. That was probably one of the most intense games I've been a part of. It was crazy.
Q: What have you done since retiring to remain close to football?
A: I do a lot. I stay closely connected with the Seahawks organization. I mentor and train some of the younger defensive linemen. As a professional athlete, we obtain so much knowledge, so I like to pass it on to help the younger players.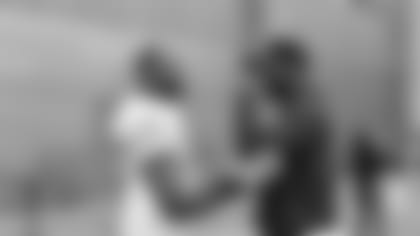 Q: What was the most valuable piece of advice you received on your journey to the NFL?
A: I was a basketball guy in high school. I didn't start playing football until my 10th grade year. The best piece of advice I once received from my coach was "not to put all of my eggs in one basket." I'm glad I didn't.
Q: What feelings did you have when you played your very first snap in the NFL?
A: I jumped offsides. Ironically, that's how my college career started off as well. Once I got more comfortable I was able to go on about my business. The feeling of putting the jersey on for the first time is definitely a rewarding feeling after working hard to finally get to that point.
Q: What was the significance of your jersey number?
A: I wore 92 with Detroit because I was the 92nd pick in the 2008 draft. When I got to Seattle 92 was taken by Brandon Mebane, so I chose 56 because of players like Lawrence Taylor and Derrick Thomas.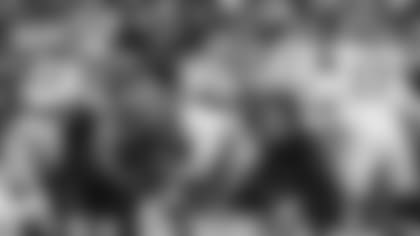 Q: What did playing in the NFL teach you about yourself that you don't think you would have learned otherwise?
A: It taught me to work with different individuals towards one common goal, despite different backgrounds, views, beliefs' etc... Being able to go to battle and get wins as one collective unit was big for me.
Q: Was there anyone you would consider as a personal rival throughout your playing career?
A: Deep down inside, they might not know this, but everyone who was drafted before me. And really, Chris Long. I tell him that all the time.
Q: Who would you want to compete against in the NFL today?
A: All the greats - Brees, Rodgers, Brady, all of whom I've sacked by the way. I would love to get more sacks on those type of guys because they are all Hall of Famers.
Q: What current player in the NFL reminds you the most of yourself?
A: I really like Yannick Ngakoue from Jacksonville. I like the way he pass rushes, similar to me from a speed standpoint, and shows great flashes of power as well.