Q: What was the biggest shock for you when you first started as a rookie with the Seahawks?
The biggest shock when I got to Seattle was that our practice field was on the lake and we were working out of mobile units. It was a beautiful setting, but our offices were in mobile units and our meetings were in a trailer house. We didn't have the facility that the team has now. Coming from Texas A&M where we had facilities being built, it was a huge surprise to be in the NFL and working out of mobile building. It was very different than the Virginia Mason Athletic Center the Seahawks have today.
Q: What was a memorable moment you had with former Seahawks head coach Chuck Knox?
We went to Miami in the 1983 postseason and nobody gave us a chance. We went down to Miami and they were heavy favorites, probably favored by two touchdowns. We had a game plan and Chuck and all of our coaches were all in. He inspired us to keep fighting and working hard, and we ended up beating them down to go to the AFC Championship game to play the Raiders. It was an incredible game and we couldn't have done it without him.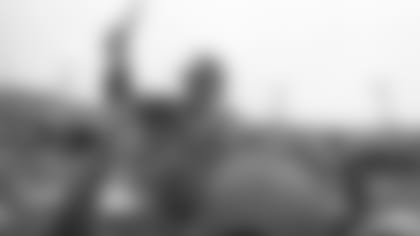 Q: What teammate taught you the most about life on and off the field?
Kenny Easley and Reggie McKenzie were the two that I admired the most, and they taught me a lot about playing in the league, no question. Reggie really taught me how to be a pro and to always work. Kenny set a great example on how to work hard in practice every day. At that time, Kenny was the best athlete I had ever been around. I wanted to be as good as he was because of his work ethic, the love he had for the game, and what he did on and off the field. We still talk to this day.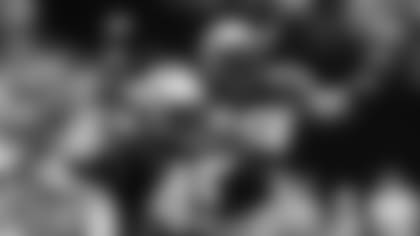 Q: What does it mean to you that you played 12 seasons in NFL?
It means a lot, especially with one team. It's not like that in today's game where you move around a lot. It was amazing to feel like I was part of a city while I was growing up with the friends that I had on the team. I was somewhere in Seattle the other day and I guy came up to me and told me he watched me play when he was 12 years old. That was crazy, but it was also a great feeling to be remembered like that. To be in Seattle and play with the Seahawks and still have a relationship with everyone even after my career is incredible.
Q: What accomplishment over the 12 years you spent in the NFL means the most to you?
I've received numerous awards here and there for my work on and off the field. Each one was an honor, but I think the most important thing that I am proud of was that I took my accomplishments on the field and translated it off the field. Hopefully, this made me a better person. You always want to respect the game and respect your family and make sure that you do everything the right way. It's a great thing if you can come out of the NFL as a better person, and I believe I did.
Q: How did it feel when you were inducted into the Ring of Honor?
That was a wonderful experience that I shared with my whole family. My wife, my mom, and my three girls were all there and I still have the picture of them watching me be inducted. Going into the Ring of Honor means a lot because I am one of the 12 guys in the entire franchise to have this honor. There are so many guys who deserve to be up there but being up there with men I respect like Steve Largent, Kenny Easley, Curt Warner, Cortez Kennedy, and everyone else is something special. It was great to be there a few weeks ago when Paul Allen was inducted into the Ring of Honor, too. It just makes it that more special to be up there.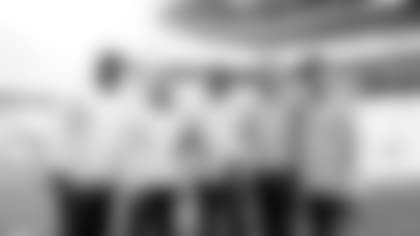 Q: What has been one of the most rewarding experiences with your Jacob Green Charity Golf Classic?
The most rewarding part of it is being able to give back to the community. We've been able to give back millions and millions of dollars to cancer research for 32 years now. It is great because after all that time, a lot of our partners and participants have been with us since the beginning. I get support from my old teammates, other guys from the NFL, and the Seahawks. There are also so many partners and friends who have put in so much time, work, and effort over the years to help raise funds to support cancer research. That's the most rewarding part, getting so many people to come together and give back to help beat cancer.
Q: What is one of your favorite ways to spend your time now?
Golfing is definitely up there. Spending time with my friends and family, too. Also, I love my work with the student athletes at Texas A&M. It's fun because I also get to meet a lot of people who watched me play football there. Between Texas A&M and the Seattle Seahawks, I couldn't ask for more. I got to play in college and the NFL. Now, I get to share those experiences and use them to help benefit other people. The Seahawks still welcome me and treat me as part of the family. It's a dream come true.