Seattle Seahawks cornerback Tre Flowers is looking to take a leap in year two, but don't expect him to be participating in dance offs any time soon this season. However, you can catch Tre listening to 90s music during pregame, enjoying Seattle's greenery, or spending time with his daughter.
Check out this list of 12 things you (probably) don't know about the Seahawks cornerback:
1.     He would love to be a camera guy at the Super Bowl.
"Just like Kevin Durant did. It looked really cool and he had a great view. I think it would be a lot of fun to do it like he did."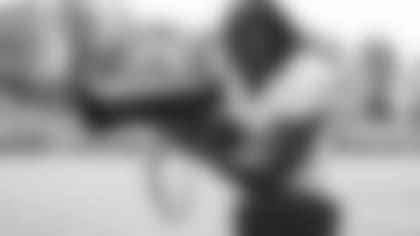 2. He loves competing against 49ers Wide Receiver Dante Pettis.
"There was one game that he scored on me last year and I can't wait to play against him again to get the best of him."
3. If he was stuck on a deserted island, he would bring Neiko Thorpe, Tyler Lockett, and Justin Britt.
"I would bring Neiko because he is really funny and would keep my spirits up. Britt would be the smart one that would help us get off the island. I would bring Tyler because of his spirit."
4. He was fined for not participating in the rookie dance off between the defensive rookies.
"I was playing in my first season and the guys kept hyping me up saying that I was playing great, just like a vet. So, when I was asked to do a rookie dance off, I said no. I wasn't about to dance in front of anyone. They fined me for that."
5. To get ready for a game, his playlist stretches all the way from 90s music, to slow songs, and J. Cole.
"There are some slow songs on my playlist for sure. I like old school music. I like to throw in some J Cole too. A little bit of everything."
6. He can check "helicopter ride" off his bucket list.
"I went with my girlfriend in a helicopter tour in Hawaii over some volcanoes and the island. It was really cool to see the island from so high up."
7. When looking back at his first year in the NFL, there was a two-way tie for his favorite game.
"That's a hard one. I would say it was either the Panthers game last year or the Vikings game. The Panthers game was a lot of fun because it was my best stat game. There was a lot of adversity in that game. I'd make a play, then I'd miss a play. It was a lot of fun. The Vikings game was great because it was a great game overall. There were good receivers and it was a great game for the secondary."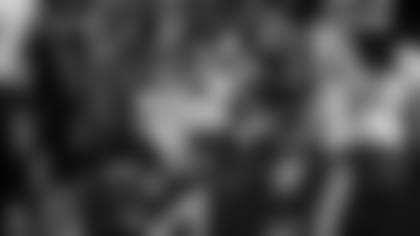 8. His favorite part about living in Seattle is how green everything is.
"Coming from the south in Texas, it was very cool to come to Seattle and see how green everything was. I love being by the water and having so much greenery around me."
9. He was a true fan of Nipsy Hussle. In fact, any song of his would want to be his theme song.
"I love 'Hussle and Motivate'. I was a huge fan and when he passed, it was hard for me. I really looked up to him. He had a great message that he put into the world."
10. Tre Flowers is your next winner on 'Deal or No Deal'.
"I think I'm a really good guesser. I mean, I went to college, I studied business, I graduated. I think I'd be really good at 'Deal or no Deal'."
11. He hates it when people burp.
"It's my biggest pet peeve. I absolutely hate it. My two-year old daughter does it and I look at her like where on earth did that come from."
12. His two-year-old daughter Bailee is his best friend and a great listener.
"She's the first person I tell anything to. I vent and tell her anything and she can't give me any cliché advice. It's great. She's a great listener."