The Seahawks are prepared for another tough division battle against the Cardinals on Thursday night. These two teams are familiar with each other, having played just over three weeks ago. But the short week offers a unique obstacle for both squads.
"An exciting challenge for our guys," Seahawks coach Pete Carroll said. "It's a difficult challenge for the guys to turn it around and recover and get ready to go, but we've been doing this for a long time and we've got a good rhythm to it. The guys took to it and really embraced it and did a really nice job. So we're ready to go and looking forward to it."
With that, here are five things we learned from Carroll's Wednesday press conference:
1. Kyler Murray is most dangerous on broken run plays.
Second-year Cardinals QB Kyler Murray has quickly evolved into one of the most dangerous players in football. He can do it with his arm and his legs, as he averages 6.9 yards per carry.
While the Cardinals do have designed runs for him, Carroll believes he's the toughest to defend on plays where he's supposed to pass it. The defense can do its job in the secondary, but Murray can still take off the break off a chunk play at any moment.
"There's a portion of their run game where he is involved in the reads and the runs as a design of it," Carroll said. "Those are difficult just because he's so quick. But the biggest problem is when it's a pass and he takes off and makes space and makes yards getting out on the edge or through the middle. He's got all kinds of tricks and he's very, very bursty and so quick with his feet that he's hard to tackle."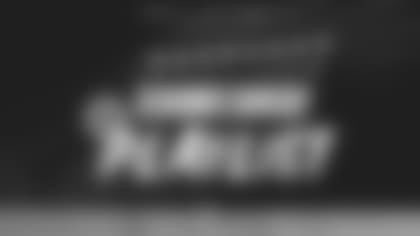 Follow the Seahawks Gameday Playlist on Spotify
Follow this playlist to hear what the Seattle Seahawks will be listening to all season long, curated by DJ Supa Sam, the official DJ of the Seahawks. Now playing: Week 1 at Colts
2. The NFL's adjusted COVID-19 protocols will impact the Seahawks.
With COVID-19 cases rising throughout the country, all NFL teams will operate under "intensive protocol" beginning Saturday. In this new protocol, all players and coaches must have a negative from the previous day's testing before entering the facility and all meetings must be held virtually unless they can be held outdoors or indoors with a pre-approved plan, among other things. The protocol also prohibits team or player gatherings away from the facility, which is notable with Thanksgiving next week.
The Seahawks have yet to encounter a positive case within the team this season, but Carroll said the new guidelines will still impact his group.
"It does shift some things," Carroll said. "We're really proud of where we are right now. We've made it all this time and our guys have done a fantastic job of toeing the line. This is such a demanding process that they're involved with to go along with being a professional athlete. There's a lot of diligence, and you just have to stick to it and stay with it well. The guidelines, and I haven't seen them all specifically yet, what I understand is the virtual aspect of our meetings will be amplified. We'll step up with that. Less interaction here in the facility, except for walkthrough and practice. It's not a problem for us, we just have to have our timeframes. We've already worked it out in anticipation that this could happen."
3. Russell Wilson has been through tough stretches and he's ready to get through this one.
After a scorching hot start to 2020, Russell Wilson has cooled off in recent weeks. He still has nine passing touchdowns in his last four games, but the Seahawks are 1-3 and turnovers have haunted the offense.
While this stretch may seem a bit rocky, Carroll said he's been through difficult moments like this before and always snaps out of them.
"We've had all kinds of games, there's been all kinds of scenarios that we've been through," Carroll said. "It always comes back to just doing what you're really good at and just staying with that and not trying to do anything more when you don't need to. He's an incredible player and competitor, and he knows he just needs to get back out on the field and get going again. I'm really looking forward to his play this week. This is a challenging defense. He needs to be on it, and he knows that, and he's prepared."
4. David Moore and Freddie Swain have been perfect complements to DK Metcalf and Tyler Lockett.
DK Metcalf and Tyler Lockett have dominated all year, but the guys playing behind them have been impressive as well.
David Moore has made a number of insane catches this season. He already topped his reception total from last season and is on pace for career-highs in catches, receiving yards and touchdowns. Rookie Freddie Swain had career-highs in catches and yards against the Rams on Sunday. Carroll spoke Wednesday about the two emerging young weapons.
"They've been right there for us," Carroll said. "They've been tough and they've taken advantage of their opportunities. We've seen David's style, he's got a little style to him. And there's a real toughness about Freddie Swain that we love, and all of the things that he does – special teams and blocking. Our receivers have been blocking really well and those two guys have a lot of that work. When they don't get the ball, they're more than willing to give a great effort and be tough."
5. The Seahawks' captains decide what uniform combination the team wears.
The Seahawks will rock their action green jerseys over navy pants on Thursday night. Any time we break those out, people start talking. One question that's been brought up – who actually decides which jerseys the team wears?
"We really leave it up to the players, the captains," Carroll said. "They work with (Erik Kennedy, Seahawks Director of Equipment) on that stuff and they've been the ones that have led the charge there.
"I like our look. I like whenever we get the green on, it looks good."
View photos of Seahawks Dancer Zaydi