This season, with the raising of the 12 Flag, we continue to honor and celebrate the members of our community who are helping make a positive difference for others during the challenging circumstances caused by the COVID-19 pandemic.
Few members of the community make a difference like those who selflessly serve in our military. This week, ahead of our 'Salute to Service' game vs. the Arizona Cardinals, we honor members of the Washington Army National Guard COVID-19 task force who have worked tirelessly over the months to mitigate impacts and improve the lives of those most affected by the virus in our state.
The Washington Army National Guard was swift in devising a plan to combat the effects of COVID-19 on our region's citizens. Its COVID-19 task force, billed as 'JTF Steelhead,' has helped out across the state in various ways, including distributing COVID-19 testing kits and providing mental health assistance. They've also given out more than 60 million pounds of food to roughly three million people through working with local food banks, a crucial undertaking given the toll the virus has taken on the food insecure.
A1C Ian Storm has been working at food banks since the early days of the pandemic.
"I've been on order since April 1, serving at three different food banks now," Storm said. "The first three months I was stationed at the Nourish Food Bank in Edgewood, Wash., where we would prep non-perishable food boxes and then we would hand out those boxes, with produce and meat on top of it, to the surrounding community. We got up to almost 300 at our busiest point in time, but we probably averaged about 250 families a day."
Storm called the experience in Edgewood the "most fun and most rewarding."
"The people were happy to have us there," Storm said. "Some of them even challenged some of the airmen and soldiers to a situp and push-up contest."
The airmen and soldiers won that contest, needless to say.
SPC Tyler Pierson has been doing similar food bank work on the east side of the state.
"I personally have been on a food bank mission in Walla Walla with the Blue Mountain Action Council," Pierson said. "We push out food over the course of [the] five day work week, and actually we have our largest distribution on Fridays where we feed over 600 families.
"My commander gave a statistic — in total we've fed a third of the city of Walla Walla at this point."
A1C Nick Adrales is currently working with Southeast Tacoma Nourish Food Bank in Tacoma's Midland neighborhood. A former pizza delivery driver in the area, he says he's grateful for the opportunity to give back to his community in a more meaningful way.
"It's been really eye-opening to see how food banks actually work, and working with the volunteers" Adrales said. "It's kind of cool that all of this food is expiring, [but] they're making good use of it. They're giving it to people who need it.
"At the very least, if it starts getting rotten, there's a pig farmer that comes up and picks it up, so it's going somewhere. It's not all being wasted."
Contact tracing and access to readily available testing methods have been two of the biggest hurdles in the race to corral COVID-19, and they've been sticking points for the Washington Army National Guard as well. JTF Steelhead has set up three testing sites across the state, and operates a mobile testing unit that moves often in an effort to serve as many people as possible.
"Aside from food banks, we've also been doing contact tracing, informing people who have possibly been exposed to COVID to get themselves tested," said OC Julius Brooks. "Along with that we've also been conducting test kits — recently we just finished hitting the metric of over 60,000 individuals tested across the entire state. We've also constructed almost one million test [kits], just through the task force alone."
As scientists, first responders, doctors and other medical professionals across the state and the world grapple with a virus that has been a cause of grief for so many, the Washington Army National Guard serves as an extra line of defense for everyday people to count on.
"We're here just to be security for everybody and give them assistance," Brooks said. "Food assistance, mental health assistance when it comes to having the ability to know for sure if they've been exposed to COVID or if they've received COVID themselves."
Army National Guard members are routinely called upon to complete tasks that may be out of the ordinary person's comfort zone, but doing so in the midst of a pandemic adds another layer of risk to an already potentially dangerous job.
"We have multiple force protection measures in place," Brooks said. "We make sure that, obviously, masks are mandatory, and those who are actually conducting the tests, they have to wear additional protective gear.
"It's part of the job. However, we make sure that all of our soldiers are taken care of. We make sure that we mitigate as much risk as possible."
With the raising the 12 Flag normally being reserved for celebrities, former players, and other major public figures, Storm and Pierson realize the significance of the honor being bestowed upon them and their Washington Army National Guard colleagues. An honorary 12 Flag raising ceremony was held at Camp Murray on Nov. 10.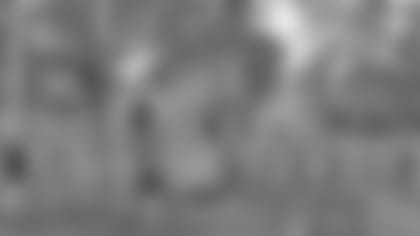 "It's a privilege, man," Storm said. "I mean, I never thought I'd get to [do it]."
"It's definitely a unique experience, to be honored for the work that we're doing for the Washington Army National Guard," Pierson said. "Showing that that work is cared for, it's a cool experience."
For Pierson, it's the high level of commitment and camaraderie within the Guard that truly fuels the work that they do.
"Everybody's kind of inspiring," Pierson said. "Especially when you've got a food distribution going until 8 o'clock at night, and it's raining and it's cold, and you're there doing a job that's good. There's no complaining from us, we're there to do it and it's all happy and all smiles."
"How I find hope is the fact that we have unity of purpose here," Brooks said. "We serve people from different religious, economic backgrounds, wherever they came from, regional affiliations, political affiliations, doesn't matter. We're all here to serve the people of the state."