The Seahawks re-signed veteran quarterback Geno Smith on Thursday, bringing back the player who has backed up Russell Wilson each of the past two seasons.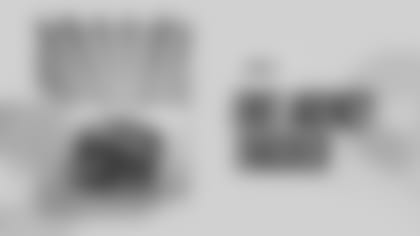 Seahawks Free Agency Tracker
Keep track of all the Seahawks' moves in free agency this offseason.
Smith, a second-round pick out of West Virginia in 2013, first joined the Seahawks in 2019, and beat out Paxton Lynch for the backup job. He kept that job with a strong training camp performance in 2020, though thanks to Wilson's durability, Smith has appeared in only one regular-season game in two seasons, completing four of five attempts for 33 yards in last year's blowout win over the Jets.
After coming into the league as the 39th overall pick in the 2013 draft, Smith won the starting job as a rookie with the Jets and started all 16 games, helping New York to an 8-8 record, one of just two non-losing seasons for the Jets in the past nine years. He started 13 games the following season, then missed the start of the 2015 season with a broken jaw, an injury that led to him losing his starting job to Ryan Fitzpatrick. Since then, Smith has served as a backup quarterback for the Jets, Giants and Chargers before joining the Seahawks in 2019.