PITTSBURGH—The Seahawks lost Sunday game in overtime, but there was still good news to come out of the night in the form of the update Pete Carroll provided on injured defensive end Darrell Taylor.
Taylor was on the field for several minutes in the fourth quarter and eventually had to be strapped to a stretcher and carted off, but he had full movement of his extremities and Carroll said initial tests were very positive.
"The CT scans were clear, so that's a really good preliminary report," Carroll said. "There's some more tests to be done and stuff like that, so we're thrilled about that news."
Taylor was also cleared to fly home with the team after the game, another encouraging sign, and Carroll said if had been up to Taylor, he wouldn't have left the field in the manner that he did.
"He was so mad about having to be taken off the field like that," Carroll said. "He wanted to get up, they just wouldn't let him do it, because they had to do all the secure methods to take care of him and all of that. But man, he didn't want any part of that."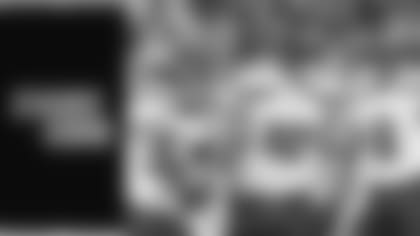 Re-live Each Game With The Seahawks Rewind Podcast
Re-live every Seahawks game this season with game highlights, player and coach postgame interviews, and a whole lot more. Available on Spotify, Apple Podcasts, Stitcher and wherever else you might get your podcasts.
In other injury news, Alex Collins, who had 101 rushing yards and a touchdown, was unable to finish the game due to hip and glute injuries that sidelined him in overtime. Carroll did not yet know the severity of the injuries and if they will affect Collins' availability going forward.
"He got hit in the glute, then he got hit in the hip too on the same side I believe, so his hip was kind of jacked up," Carroll said. "I thought he played a fantastic football game, he looked so good and made so many plays, but he couldn't finish it."
Left guard Damien Lewis left the game with what Carroll said was an AC sprain in his shoulder, and cornerback Sidney Jones IV left with a chest injury.