INGLEWOOD—The Seahawks beat the Rams in thrilling fashion on Sunday, but did have a couple of injuries coming out of a 27-23 comeback victory at SoFi Stadium.
Running back Kenneth Walker III, whose day got off to a great start with a 30-yard run on his first touch of the game, left in the second quarter with an ankle injury and was unable to return.
"He jammed his ankle and just couldn't get back out there and get going again," Seahawks coach Pete Carroll said. "He showed he was ready to go and all, but he just couldn't get back out, so we'll have to see what that means."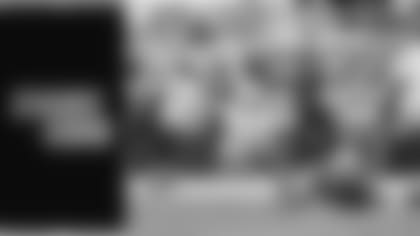 Re-live Each Game With The Seahawks Rewind Podcast
Re-live every Seahawks game this season with game highlights, player and coach postgame interviews, and a whole lot more. Available on Spotify, Apple Podcasts, Stitcher and wherever else you might get your podcasts.
Carroll said the injury isn't an ankle sprain, and they don't know yet the severity of it.
"I can't tell you, because it's not an ankle sprain, he jammed it, so I'm not quite sure what to tell you right now," Carroll said. "We don't know."
The Seahawks came into the game without Travis Homer, meaning when Walker went down, the only running backs available were DeeJay Dallas and Tony Jones Jr., who was seeing his first playing time on offense for the Seahawks. Dallas then injured his ankle on the last play of the first half, but was able to gut it out and finish the game, splitting time with Jones.
"I was really praising DeeJay Dallas for fighting through being banged up and finishing for us," Carroll said.
The Seahawks also finished the game without safety Ryan Neal, who left due to a swollen knee. With Josh Jones leaving the game early on due to a hamstring injury, Teez Tabor took over at strong safety.
"He did a bursa, meaning he's got some swelling in the front of his knee when he hit the ground," Carroll said of Neal. "So it's not a knee injury as much as it's, he got smacked, and it ballooned up on him a little bit, so we'll see what happens."
Check out some of the best action shots from Week 13 at the Los Angeles Rams at SoFi Stadium on December 4, 2022. Game action photos are presented by Washington's Lottery.