With the Seahawks getting ready for their final preseason game, which will take place Friday in Dallas, Pete Carroll gave some updates on the health of his team, including some positive news on the team's first pick in the 2021 draft, receiver Dee Eskridge.
Eskridge, who injured his hamstring on the first day of camp, returned to action this week after missing the first two preseason games, and while he still needs to get through this week without any issues, he is currently trending towards playing against the Cowboys on Friday.
"He's practicing today," Carroll said. "I'm really excited about, if he can make it from the next day to the next day and we can put these days together, that he has a chance to play this weekend, which is huge. It's a huge opportunity for us to get him back out there… He's on the move to get back out there."
Carroll said cornerback Artie Burns, who has been out with a groin injury and missed both preseason games, is in a similar situation to Eskridge.
"Artie is playing if he makes it through the days," Carroll said. "… There's a good chance we see Artie this week, so we're really excited to see that." 
Carroll added that cornerback John Reid, who has also missed time due to injury, should be back this week. 
Less clear as of now is the status of running back Kenneth Walker III, who had a procedure last week. Carroll said at the time that Walker was dealing with a hernia issue, then clarified it was not a sport hernia, an operation that can have a longer recovery time. Even so, it's not clear yet if Walker will be back for the regular-season opener. 
"I don't know how to call what's going to happen, because it's such an unusual circumstance he has," Carroll said. "He's really tough, he's making big progress every day. He just feels more comfortable. So he's doing fine, but how many weeks is it going to take? I don't know that, and the docs aren't telling us either. I think a lot is going to have to do with him, and if you're going to bank on him, he's going to make it back in a hurry, because he's really tough and he's really demanding of himself. So we'll see how it goes, but we're going to be hopeful for that to happen."
Carroll said cornerback Tre Brown, who has been on the physically unable to perform list since the start of camp due to the knee injury that cut short his 2021 season. Will not be back in time for Week 1.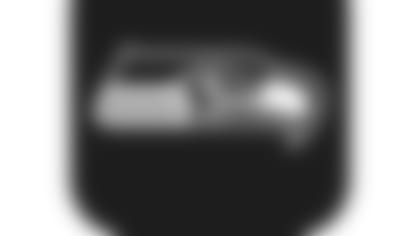 Seahawks Mobile App
Download the Seahawks app to stay up to date on the latest team news.
"He's not going to make it for the opener," Carroll said. 
Receiver Marquise Goodwin, who returned to practice this week from a hamstring injury, 'Is making progress," Carroll said, but will not play on Friday."
Also progressing, but not to the point of playing, is safety Ryan Neal, who has missed most of camp with an ankle injury. 
"His ankle is coming along really well, but he's not quite ready yet," Carroll said. 
Defensive end L.J. Collier, who has been dealing with an elbow injury suffered in Seattle's mock game earlier this month, could still make it back for Friday's game but that decision has not yet been made. 
"I can't tell you yes on that one yet," Carroll said. "I want to see what happens today. He got through the work yesterday, let's wait and see."