Good afternoon, 12s. Here's a look at what's out there today – Wednesday, July 27 – about your Seattle Seahawks.
K.J. Wright's Top Plays
With the No.99 pick in the 2011 NFL Draft, the Seattle Seahawks selected linebacker K.J. Wright out of Mississippi State. Today, we welcome him home and congratulate him on a great career. Here are 10 plays to remember No.50.
K.J. Wright didn't rack up over 900 career tackles by doing things one way. Sometimes all you need is a firm grip.
Super Bowl Champion K.J. Wright caught six career interceptions; none better than this one-hand snag.
If you didn't learn anything from watching K.J. Wright for 10 years in Seattle; you should know he destroyed screen plays.
In 10 seasons with the Seahawks, K.J. Wright recorded over 100 tackles five times. A lot of those were on quarterbacks. Example: Kyler Murray.
It takes a couple of things to play linebacker in the NFL. One of them is awareness. Watch K.J. Wright bring in this touchdown-saving interception.
Not all passing downs can result in an interception. K.J. forced some pretty great incompletions as well over the years.
The Legion Of Boom years were monumental and resulted in a Super Bowl XLVIII victory. K.J. Wright and Seahawks legend Kam Chancellor forcing a safety against Arizona.
Remember what we said about running screen plays against K.J. Wright? You DON'T.
Hailing at 246 pounds out Olive Branch, MS, it takes more than a stiff arm to stop K.J. Wright.
When you look up the word "Hitter" in the dictionary, you might just see a photo of K.J. Wright.
Believe it or not, football isn't all about brawn. It takes a lot of brains, and K.J. Wright thought on his feet when he made this game-winning bat on the ball out of bounds (if there's no flag, it's not a penalty).
Remember what we said about K.J. making big hits?
ESPN analyst Matt Bowen breaking down Seahawks legend K.J. Wright with a big incompletion against the Baltimore Ravens.
Seahawks Training Camp Countdown: It's Time.
If you aren't here, get here now!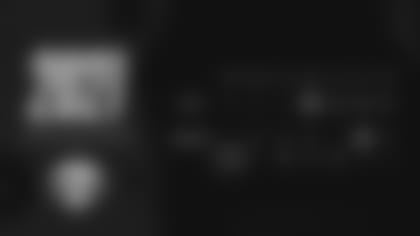 Attending Seahawks Training Camp: Know Before You Go
Before attending Seahawks Training Camp, presented by Safeway, get the scoop on all you need to know before seeing your 2021 Seahawks in action at Virginia Mason Athletic Center!
Social Post Of The Day
K.J. Wright, Always and Forever. #Seahawks
Seattle Seahawks players arrive for the first day of Training Camp at the Virginia Mason Athletic Center on July 26, 2022.