In his earliest days as the head coach at USC, Pete Carroll stood in line with a junior quarterback named Carson Palmer as the two waited for a post-practice meal following the team's spring game.
Palmer, who had yet to establish himself as one of the great quarterbacks in Trojan football history, was competing for the starting job, and he had performed poorly in a scrimmage that could have set the tone for the following fall.
"I screwed it up," Palmer told Carroll on that spring afternoon in 2001. "I always screw up when it's on the line."
Hearing that, Carroll was more concerned with what he had just heard from Palmer than with what he saw on the field.
"Don't you ever talk like that again," Carroll told Palmer. "I don't want to hear you using that language. You're not going to be the guy who falls apart. You're going to be the guy who comes through."
And come through Palmer did over his next two years at USC, playing a huge role in the early success of Carroll's teams that would go on to dominate college football over the course of the next decade.
It's easy to forget now unless you closely followed that era of USC football, but before he was Heisman Trophy winner Carson Palmer, before he was No. 1 overall pick Carson Palmer, and before he was NFL Pro-Bowl QB Carson Palmer, he was benched-as-a-sophomore Carson Palmer, a player who like so many other quarterbacks, struggled to find his way playing arguably the most challenging position in sports, throwing more interceptions than touchdowns while completing 54.9 percent of his pass attempts for a 5-7 USC team.
And in Carson's turnaround at USC, Carroll sees the blueprint for what he hopes can happen for whoever ends up winning the starting quarterback job for the Seahawks this season. That's not to say that Drew Lock or Geno Smith is Carson Palmer, or even that their situations are the same—Carson's turnaround did occur in college, after all. But what Carroll does see in Smith and Lock that he also saw in Carson two decades ago are two very gifted quarterbacks who have endured some rocky times in their playing careers, and who can benefit, in the case of Lock, from a change of scenery and coaching, and Smith's case, in an opportunity to prove himself after years of being relegated to a backup role. Give Smith or Lock the weapons they need in the passing game, a strong running game and a defense that makes life easier on the offense, and Carroll doesn't see why either quarterback competing for the starting job can't enjoy a career resurgence.
"What's the difference for Geno? What's the difference for Drew Lock?" Carroll said earlier this offseason. "Why can't we reconstruct their future? Geno is tremendously talented, so is Drew, so is Jake (Eason), but if we don't put them in the right system, they'll falter, just like any quarterback would."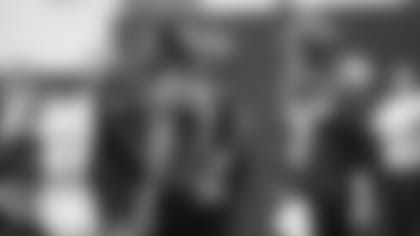 That 5-7 Trojans record in 2000 led to a coaching change and the beginning of Carroll's unprecedented decade of success at USC, and not long after taking over, Carroll set out to build a team that would not only get the most out of its quarterback, but also make life easier on whoever was playing that position. Taking a lesson he learned from Bill Walsh during his days in San Francisco, Carroll understood the importance of creating an offense that would not just be demanding of its quarterback, but also take pressure off of that player. Playing quarterback is among the most challenging things in all of sports, so if a West-Coast passing scheme or a strong running game or strong defense and special teams play could help the quarterback do his job well, then Carroll, like Walsh, was all for making those things a reality at USC.
After the Trojans struggled to find consistency on offense in Carroll's first season at USC, he overhauled things heading into the 2002 season, bringing in then Broncos offensive line coach Alex Gibbs to install the zone-blocking scheme Gibbs had made famous in the NFL, increasing the responsibilities of young offensive assistants Steve Sarkisian and Lane Kiffin, and switching to a West Coast scheme that focused on the quick passing game, on rhythm, and, as Carroll put it, "making the game as easy as possible for the quarterback."
The result for the Trojans and Palmer was an 11-2 season that saw Palmer win the Heisman Trophy and become the No. 1 overall pick. And the way Carroll sees it, that same formula can work for his quarterback this season.
"What we need in our offense is the same thing we've always needed whether it was Carson Palmer or Russell Wilson—we need a point guard," Carroll said last spring after the trade. "We need a guy that plays the game and moves the football around to the guys that are open and does all of the things that manages the game so that we can play great football. Because we're going to win with defense. We're going to win with how we play on special teams. We'll run the football to help the whole thing fit together. That's never changed. It's never been a philosophy that we needed to alter, other than to continue to grow and make it dynamic and present and current and all. And that's what we're looking for. We need to take care of the football."
For Palmer, the changes Carroll made still stand out as career-changing even after a 15-year NFL career.
"It's a hard position, it's a hard game," Palmer said in a phone interview. "The more things you can take off the quarterback's plate, the better his chances are for success, and in turn, the better the team's chances are for success. I've been on teams where, man, the coach made it hard and tried to make it hard. And that was the idea—let's make it as hard as we can in practice and during the week, so that game days are easy. I disagree with it. The game is hard, the position is hard.
"I do understand aspects of certain coaches saying, 'Well, it's the hardest position in all sports, we're going to make it even harder.' There is some legitimacy to that… But I've been in all kinds of different systems and played for both styles of coaches. I personally play better, and every quarterback I know plays better when they have less going on inside their head."
And for Palmer, what ultimately helped him most when it came to Carroll's influence wasn't about scheme changes, though that certainly made a difference, but rather in Carroll's ability to instill confidence in his quarterback and to build a winning culture that affected everyone from players to coaches.
"He's a leader of men," Palmer said. "He's brilliant with X's and O's, but he doesn't do that as much (as when he was a defensive coordinator), and he didn't do that as much in college. He brought in great talent. He brought in great coaches and he was a phenomenal leader. A leader of men, a guy that you want to get behind a guy that you trust, the guy that when he says something and does it over and over and over again, that creates a level of trust."
"He instills so much confidence into me, into that quarterback room, into the whole team."
In the case of Lock in particular, that type of culture and belief coming from the head coach could be what he needs to jumpstart his career after three up-and-down seasons in Denver. A highly-touted prospect coming out of high school and a second-round pick out of Missouri, Lock was viewed as a potential long-term answer at quarterback for a franchise that had lacked stability there since Peyton Manning's retirement. But injuries limited Lock as a rookie—though he did finish that season strong, leading the Broncos to four wins in five starts to close out the season—then his second season was marred again by an injury, as well as inconsistent play and a stint on the COVID-19 list. Then last season, Lock lost a competition for the starting job to veteran Teddy Bridgewater.
So no, Lock's career hasn't started out like he would have hoped, but he's also still only 25 and looking to show with the Seahawks that his career is just getting going. And just as Palmer benefited from having a coach who wouldn't allow him to badmouth his play after a poor showing in a spring game, Lock too sees Carroll's belief in his players as a hugely important factor in what he hopes will be a breakout season.
"That's everything," Lock said. "These guys on this team, including myself, we're here for a reason. We're really good at what we do. We've relied on instincts our whole life to make plays, react to balls, throw the ball well, in my case, to anticipate things. And that gut instinct that we've built up over time, you can't just replicate that in a single year. That started from elementary school to now. So when you've got a coach that gives you the confidence to rely on that gut instinct that you've had your whole life, it just takes your mind to a whole different level. You don't second-guess things, and you have the utmost confidence in yourself because you know the guy that's in charge of everything believes in you, sometimes more than you believe in yourself.
"That's one thing, if I ever coach one day, that I'm going to try to replicate that (Carroll) does. He instills so much confidence into me, into that quarterback room, into the whole team, where we can all just go out and play football and that's the end goal. I think that's what he really wants. He wants us to fly around, play instinctual football—don't be tied up in our heads, and the way you get to do that is you're just so confident in yourself that you can just go out and play. And that's what he does for us."
When Lock first met with the Seattle media not long after arriving as part of the trade that sent Russell Wilson to Denver, he repeatedly acknowledged that while there were factors that affected his play in Denver like injuries and coaching changes, those weren't excuses for his struggles. Lock, he told reporters, could have and should have been better. But Lock also agrees with the sentiment shared by Carroll and general manager John Schneider that getting away from some of those struggles, as well as the negativity from media and fans that can come with it, is the best thing that could happen to him.
"It's just the way the culture is in the building, and it starts upstairs," Lock said. "I was talking to a couple guys on the team and to the coaches a little bit, and I've been asked a lot about that type of question—what makes you think this place is going to be different? Or how do you feel when you come in? And I just tell them that I'm so excited to come into work every day. I want to come in, I want to be around the coaches. I want to be around this team. I want to go out and practice. I want to get better with everybody, and I can't help but feel like everybody on this team feels the exact same way.
"And to be able to get players to love just coming in and being around each other and going out and playing football and keeping it friendly when we're going against each other, but to know it's just pure competition at the same time, it makes the team meetings fun, makes everything just a blast. That's what it should be. You want to love your job. You want to come in and have fun. And that's exactly what this place does. It gets everyone jazzed up to come in. To get a full team to come in and just love what they do every single day—that's not a given."
"You want to run through a wall for a guy like that."
Smith's situation is different in a lot of ways from Lock's—he has been in the league six years longer and spent two seasons as a full-time starter with the Jets before losing that job due to, of all things, a broken jaw suffered when a New York Jets teammate punched him prior to the start of the season. But in some ways both players are in a very similar situation this year. Both former second-round picks have been unable to secure starting jobs after some early success and high expectations, and both recognize that this opportunity is a big one when it comes to changing the narrative of their respective careers.
And in Smith's case, having a head coach who has spent the past three seasons constantly talking about how much confidence the team has in him has helped him prepare for this opportunity.
"Pete's always a positive talker and thinker," Smith said. "For a quarterback, confidence is everything. You have to be in the right state of mind to be able to execute, and Pete does a great job, no matter the situation or the scenario, of being positive and preaching positivity. That gives a quarterback that extra confidence to go out there and execute."
Smith said the way Carroll has praised his play at every turn, "gives me that extra boost in confidence that you need. When you have a coach assuring that he has confidence in you, that trickles down to the team, which allows the entire team to have that confidence. And for me, it just clears my mind. If there's any doubt, it allows you to clear that out and just focus on coach's words. The positive way that he speaks, it just gives you that confidence. You want to run through a wall for a guy like that, you really do. Coach does a great job at that."
"Those are nice things as a quarterback to step into."
Over the course of the next six weeks, the Seahawks will prepare for the 2022 season while, for the first time in a decade, conducting a wide-open competition for the starting job at quarterback. In both Lock and Smith, Carroll and Schneider see players with a ton of talent who, due to a number of varying factors, have struggled to find consistent success. Back in 2001, Carroll saw those traits in Palmer, and over the next two seasons helped a young quarterback tap into his full potential, and now, two decades later, the plan is to try to do the same with either Lock or Smith by putting them in a in a good situation that will help facilitate their success.
"My success with him came from him surrounding me with better players, surrounding me with great coaching, and then I just kind of followed his lead," Palmer said. "I picked up so many little leadership things from him, quotes and sayings. I saw him in times of turmoil when he had a player be disrespectful or a player that wasn't following the program, and seeing how he kept his calm and cool—I've seen other coaches just lose their mind and blow the gasket, and he never did that. He had a certain level of calmness. He had a great, cool head about him. During a season, a lot of things can go sideways, and a lot of coaches can lose their cool, and in the process of losing their cool, they can lose some trust and respect from other players. But the way he handled bumps in the road, especially early on, he flipped the culture and the program on its head.
"A lot of places I've been, there wasn't a culture, it had to stem from myself and other vets on the team—it just wasn't going to come from the coach. There's a lot of coaches that are play callers, then all of a sudden they're a head coach and it's a totally different world. Those are just two different deals. At the NFL level, a lot of quarterbacks create that culture, but Pete takes that off the quarterback's plate. There's a lot on quarterback's plate, there's a lot of things, there's a lot of pressures, there's a lot of decisions you have to make, there's a lot of teammates you have to deal with, there's a lot of personalities. It nice to not have to do everything that comes with being the starting quarterback and be a captain and create culture and be on top of it. There's so many little facets of it, and I've been on teams where it's a burden, you've got to lead the charge, you've got to get on guys, you've got to yell and scream when you feel like the head coach should be doing it. Pete takes those things because he creates that culture himself. When the quarterback has to do it too, it's just another stress, it's just another thing on your plate, it's another obligation, it's another pressure, it's just one more thing. And the job's hard enough, the position's hard enough. So it's a huge asset having Pete's focus. I know he is so focused on so many different facets of team building and culture and all that, and he works with psychiatrists and connects guys with different mental coaches and just all those little different things that he does to create the culture that he's created it over the last couple decades. Those are nice things as a quarterback to step into where you don't have to add that to your to-do list as well."