Here's a look at what's out there for today – Tuesday, May 5 – about your Seattle Seahawks.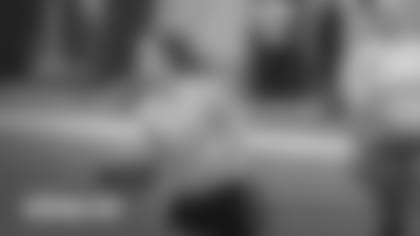 Women's Flag Football Coming To College Sports
Women's flag football will soon be a college sport thanks to a partnership between the National Association of Intercollegiate Athletics (NAIA), the NFL and Reigning Champs Experience (RCX).
"Blessed & honored to be a part of this amazing journey!" Wilson wrote on Twitter.
RCX, the operating partner of NFL FLAG, will help facilitate women's college flag football across the NAIA and drive participation through women's flag football NAIA Showcases. The first showcase will take place in late summer or early fall of 2020. The first competitive season will be held in spring of 2021.
"Football is for everyone," NFL Executive Vice President of Football Operations Troy Vincentsaid in a press release. "This groundbreaking and historic joint venture provides an opportunity for the values, fun and competitive environment of football to be enjoyed as a varsity sport by female student-athletes attending NAIA institutions across America."
Social Post Of The Day
Today's social post comes from the Instagram account of general manager John Schneider's dog Charlie, who was a very tired but very good boy after going for two walks yesterday.