Here's a look at what's 'out there' for today—Tuesday, April 7—about your Seattle Seahawks:
Brian Schottenheimer Talks Seahawks Offense, Quarantine Life & More On Sports Radio 950 KJR
Schottenheimer noted that work days are in some ways the same this time of year—there's a lot of film study and meetings with coaches and the personnel department, the big difference is that those meetings are now online. He did note that there has been more binge watching of TV shows at night with his kids, including the popular new Netflix Series, Tiger King.
"The days are stacked with a lot of game film for sure," Schottenheimer said. "We've been having some really productive meetings—it's amazing this Zoom technology that we're able to get on. We meet almost every day during the course of the week. We're working through cut-ups, watching the run game, the pass protection, the pass concepts. Yesterday we had a great red-zone segment that we worked through looking at all our red zone stuff, where we need to improve, where we can get better, just tying things together. But in the evening time with the kids, there's been a little bit of binge watching TV, trying to find the next thing to watch... That's one of those things I didn't think I'd be doing this time of year, but it's fun to sit down and watch this stuff with your family from time to time."
On how he feels about the offense heading into 2020: "We're pleased with what we've been able to do the last two years that I've been here since joining the staff. We've come up short—obviously the objective is to win a championship every year, and we've come up short the last couple of years. But I do think that we've gotten better. I think we've done a number of really good things. I'm really pleased with where we are with Russ and what he's been able to do these last couple of years. He's just a tremendous player, unbelievable competitor. You look at his numbers and the way he's performed, it's been terrific. Some of the things that we've done with developing some of the younger players—I'm blown away with what DK (Metcalf) was able to do last year—some of the skill guys that we have, the backs, the way that they've performed. When I got here, I didn't know who Chris Carson was, and just to see what he's been able to the last two years has been quite amazing. So I think the pieces are falling into place, it's a long haul. It seems like the start of the season is potentially a long time away, but we're excited about the prospects of us having a heck of a year and building on the things we've done these last two years."
On DK Metcalf heading into Year 2 and if there's more he can do this year: "That's a great question and something we've talked about at length… The No. 1 thing we know is that we can move him around and do different things with him. He kind of got stuck at the X receiver for us quite a bit last year, and this year we know we can move him around quite a bit more. There's so many more routes that he can run. He has proven that he can get behind people… I just think the flexibility of moving him around, introducing some different route concepts that we can get him up to speed on will protect or complement the things that he has put on film will just be an incredible, incredible advantage for us as we head into next season."
On the addition of TE Greg Olsen: "What he was able to when he came back last year… We're really, really excited about Greg Olsen. Really excited about what he brings, not only the leadership, but the experience. When he came out on his visit, it's amazing how well he thinks the game of football. He obviously has been a tremendous player, both in Chicago and Carolina, just a guy who can factor really, really well for us on the back side of some of our slot formations. He's a tremendous matchup on smaller defensive backs. I know he's really excited to get here and get up to speed—of course he and Russ have spent quite a bit of time together—it's been really cool just to talk football with him when he was in on his visit. We're thrilled about it."
Seahawks Weekly Challenge
Join the Seahawks Weekly Challenges by completing new activities, just for kids, provided every week. Plus, share your completed challenges on social media using the hashtag #WeGotThisSeattle. Check out all of this week's challenges.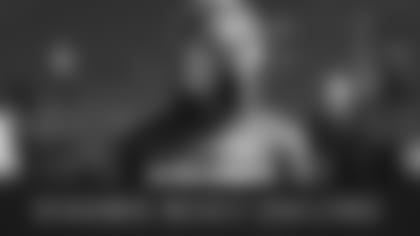 Social Post Of The Day
Today's social post of the day comes from the Seahawks twitter account, which lets you pick your own "quarantine house."