The decade began for the Seahawks with a big change at the top, first with the hiring of Pete Carroll as the team's head coach in January of 2010, following shortly thereafter by the hiring of John Schneider as general manager.
What followed was the most successful decade in franchise history, with the Seahawks reaching the postseason in eight of the past 10 seasons, advancing to at least the divisional round seven times, reaching two Super Bowls, and of course winning one in dominant fashion.
On Monday, the Seahawks' decade of success resulted in significant individual recognition for Carroll and several of his current and former players. Carroll, linebacker Bobby Wagner, running back Marshawn Lynch, cornerback Richard Sherman and safety Earl Thomas were all named to the 2010s All-Decade Team, which was announced Monday by the National Football League and the Pro Football Hall of Fame.
The New England Patriots were the only other team with four All-Decade players who spent the majority of the decade on their roster: quarterback Tom Brady, tight end Rob Gronkowski, guard Logan Mankins and kicker Stephen Gostkowski. Bill Belichick was one of two coaches honored, along with Carroll, the New England coach's second consecutive All-Decade selection.
The 55-member All-Decade team was selected by the Pro Football Hall of Fame's 48-member selection committee. To be eligible for the All-Decade team, a player must have been selected to at least one Pro Bowl, Associated Press All-Pro team or Pro Football Writers Association all-conference team during the 2010-2019 seasons.
Few people, Carroll included, could have imagined his inclusion on an NFL All-Decade Team earlier in his career, not after his first two head coaching jobs saw him get fired after just one season with the New York Jets and three seasons with the Patriots.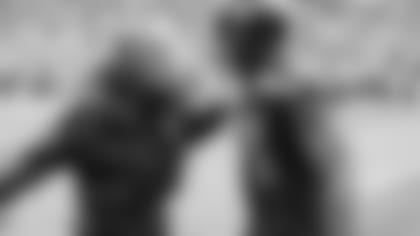 "There were some times in there I didn't know if I was ever going to get a job again, let alone a head coaching job," Carroll told NFL.com's Mike Silver. "But I was strengthened by the defeat and empowered to go for it… Whatever we accomplished (at USC), I didn't know we could accomplish here until we got going, then once we got going, it was like, 'Holy cow, we can do this again.' So I don't think about that stuff, I'm not shooting for that… But there were some times now when I would have said, 'I don't know now, I'm a long ways from getting a job, let alone winning some games, let alone winning for a long time.' But that's exactly what I set out to do, so that's real rewarding."
And while Carroll acknowledged being proud of what the Seahawks have accomplished under his and Schneider's watch, he's more focused on what's to come.
"I'll be more proud of it when I look back and we're done doing what we do," Carroll said. "I've always said that you don't really want to evaluate stuff when you're in the middle of it. But when you throw 10 years together in the program and we're still here, in this world, that's—I'm proud of that for the families and coaches who have been with us, for the fans, certainly for John and his guys. We're all connected in this thing, we all do it together, there's no one person. We've all accomplished something, it's pretty cool. Let's see what we can do with it now."
That same forward-thinking approach is a big reason why Carroll's Seahawks were able to do what no teams aside from New England has done this century—advance to consecutive Super Bowls—and were able to bounce back from a heartbreaking Super Bowl loss by reaching the postseason in four of the next five seasons.
"That was hard, it was a hard challenge for the players, it was really hard on some players. Some of us will never get over it," Carroll said of Seattle's Super Bowl XLIX loss to New England. "… Knowing the pain of that and the discomfort of that, it helps me in a sense. It always has. I've got a few things that have happened in the past that make me what I am, and make me do what I do and hold the edge and fight to be what you're capable of being, and that was one of those moments. It challenges your approach and your philosophy and your guts and all of that, and that's good. That's a good thing, it's what makes you stronger. I don't ever want to lose to learn—let the other guys learn the hard way—but when you got that situation, it's how you deal with it. We haven't gotten back yet, we've still got to get back there."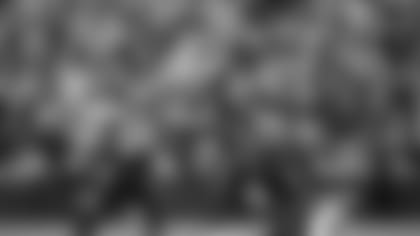 On the player side, Wagner leads an impressive collection of players acquired by Schneider and Carroll over the last decade, adding All-Decade honors to an unimpeachable résumé that includes five first-team All-Pro selections, the most in franchise history. Wagner, one of three middle linebackers selected to the All-Decade team along with Luke Kuechly and Patrick Willis, also holds the franchise record for career tackles, and last season was the Seahawks' nominee for the Walter Payton Man of the Year Award.
"It's humbling, it's a blessing," Wagner said in a phone interview. "Obviously it's an honor to be included with the guys who made the list. You definitely have gratitude towards it—it's not really validation, but it's a nice thing to be recognized for your consistent work through a decade. To be able to play the game for, in my case almost a decade, it's a blessing, because you see guys who had amazing careers but they didn't last long for whatever reason, injuries, other things of that nature. It's humbling.
On a few occasions throughout his career, Wagner has mentioned all-time greats like Ray Lewis and Brian Urlacher when talking about the level of sustained success he hopes to achieve. And with an All-Decade selection under his belt, Wanger continues to build a résumé worth of comparison to those Hall of Fame linebackers.
"It's definitely crazy to think about being up there with those guys—there's a lot more to be done, but again, you want to be grateful for where you're at and for what you've been able to accomplish thus far," Wagner said. "But it's crazy to think about, especially right now in times where you have a lot of time to reflect. You think about where you've started, where you've been, the challenges that you've faced to get to this point and be at this point right now with room to still grow as a player and as a person. It's humbling for sure. It's always a blessing to be mentioned with those guys, because they're all-time greats."
Wagner, of course, was just one of many great players on the Seahawks defenses that set the standard for much the past decade, which is why the "Legion of Boom" defense was well-represented. Thomas, a 2010 first-round pick, was a six-time Pro-Bowler, three-time first-team All-Pro and two-time second-team All-Pro in his nine seasons with the Seahawks. Sherman, a 2011 fifth-rounder who went to San Francisco in 2018, earned first-team All-Pro honors three times and second-team honors once during his seven seasons in Seattle, and with his pass breakup at the end of Seattle's NFC championship game win over the 49ers, he is responsible for one of the most significant plays in Seattle sports history.
With those three and other stars like Kam Chancellor, K.J. Wright, Cliff Avril and Michael Bennett, the Seahawks led the NFL in scoring defense for four straight years from 2012-2015, a first in the Super Bowl era. The Super Bowl-champion 2013 team led the league in total defense, pass defense, scoring defense and takeaways in a season that culminated in Super Bowl XLVIII with a dominant performance over the highest-scoring offense in league history.
Lynch, who was acquired in a 2010 trade with Buffalo, helped set the tone for the physical style of play that has defined Seattle's best teams. He earned Pro-Bowl honors for four straight seasons from 2011-2014, was first-team All-Pro in 2012 and second-team in 2014. After taking the 2016 season off, Lynch played two seasons with his hometown Oakland Raiders before returning to the Seahawks late last season, scoring four touchdowns in three games.
Carroll is the first coach in franchise history to earn All-Decade honors and Seattle's four players is a franchise high for a single decade. Here are the Seahawks' past All-Decade selections:
1980s: S Kenny Easley, WR Steve Largent
2000s: T Walter Jones, G Steve Hutchinson, RB Shaun Alexander