Good morning, 12s. Here's a look at what's happening today – Thursday, Dec. 3 – for your Seattle Seahawks.
Quandre Diggs Joins 710 ESPN's 'Wyman & Bob' To Discuss Seahawks' Recent Improvements On Defense
Over the last two games, the Seahawks have seen a marked improvement on the defensive side of the ball. After holding Kyler Murray and the Cardinals' rushing attack in check in a Week 11 win, the defense looked even stronger in Week 12, holding the Eagles to just 250 total yards and only 17 points — aided by a late Hail Mary plus a two-point conversion.
Safety Quandre Diggs joined 710 ESPN's 'Wyman & Bob' show this week to discuss the defensive improvements, Monday night's win over the Eagles, and some trash talk between him and Damon 'Snacks' Harrison. You can listen to the full episode segment here — some highlights are below.
On if the defense is taking a sigh of relief after back-to-back strong performances against the Cardinals and Eagles:
"I mean, I wouldn't go that far. We've still got a lot of work to do. We've got five more games to go out and put good tape on, to go out there and just keep the momentum going. We want to keep hitting our stride going into the playoffs. So for us, I wouldn't say it's a sigh of relief, I just think it's hard work that we've been doing, and a lot of stuff is paying off for us."
On what the tangible differences have been for the defense recently:
"I just think the communication is a lot more smooth than it was at the beginning of the year. I think guys are understanding concepts better. From front to back, we're more cohesive. Guys are playing a lot more games together and just getting some time in that we weren't able to get without OTAs and things like that. So I just think it's a lot more smooth, but I wouldn't say we're there yet. We've still got a lot of work to do."
On how tough it is to have rhythm and continuity on defense with different guys going in and out of the lineup:
"It's definitely tough. It's not like Madden where you can plug-and-play. You've got to come in and guys have to do their job ... Different guys have been in different systems and things like that. I wish it was that easy where we could just plug-and-play, and I could have the same communication that I have with Jamal [Adams] or with Shaq [Shaquill Griffin] — if I could relay that to them the same way I could relay it when D.J. Reed got here, or communication between Tre [Flowers] and things like that. It's totally different. That's what I mean when [I say] we're hitting our stride, we're getting more time together to just be able to hang out and talk more ball."
On his Monday night interception of Eagles QB Carson Wentz without an Eagles wideout in sight:
"It was weird, because it was just like — I saw the formation, I saw they had our two linebackers, trying to single those guys up. For me, as a safety, I've got to go make this right. My instincts led me over there — I wish my instincts would have led me to run, but I wasn't even thinking about that. I was thinking, 'I got the ball, time to go celebrate.' And honestly, at that point, I had kind of lost track of time, I thought it was like five or four minutes left on the clock, so that had a little bit to do with it too. If I had returned that thing 102 yards, I wouldn't have played the rest of the game, for sure."
November was the NFL's 'Salute to Service' month, an initiative meant to honor and support veterans, active duty service members, and their families. The Seahawks held their official Salute to Service game on November 19 vs. the Arizona Cardinals on Thursday Night Football.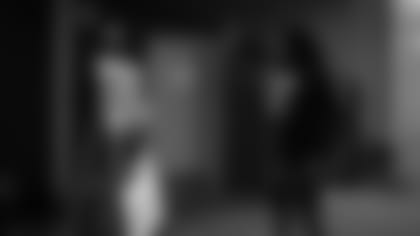 Salute to Service month may be over, but we still would like to thank all active duty members and veterans for their service, and thank USAA for helping us honor and celebrate these heroes in our community.
'Starlight Lane' Drive-Through Holiday Experience Coming To Lumen Field Event Center
While the COVID-19 pandemic has caused us to adjust the way we celebrate, it certainly isn't dampening the holiday spirit.
'Starlight Lane' is an innovative drive-through holiday experience, complete with an audio-visual lighting and laser display synchronized to classic holiday tunes. It's a safe and socially distanced way to take in the magic of the holidays, all from the comfort of your own car.
The event takes place at the Lumen Field Event Center Garage in Seattle and opens next Thursday, December 10. Tickets went on sale this morning — visit starlightlanesea.com to learn more or buy your tickets today.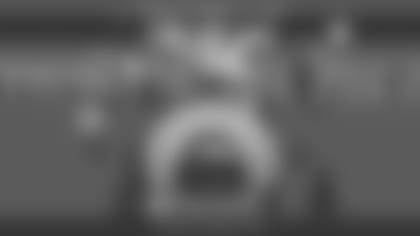 Starlight Lane at Lumen Field
Prepare for a one of a kind drive-through holiday experience that will bring enchantment to all ages. Celebrate the holiday season with a spectacular audio-visual lighting and laser display opening December 10.
Social Post Of The Day
Bobby Wagner, Tyler Lockett and Seahawks legend Cliff Avril reflect on a crazy 2020 and talk about how they've been passing time during the pandemic, as well as this year's Seahawks squad and their goal of winning a Super Bowl.