The Seahawks 2021 season didn't go according to plan or live up to expectations, both internal and external, and the end result was a 7-10 record that represented the franchise's first losing mark since 2011, and just the second time missing the playoffs in the last decade. The Seahawks did, however, finish the season strong, winning four of their final six games, including two wins over playoff teams, while scoring 30 or more points in each of those wins, and while scoring 89 points in the final two weeks of the season. It wasn't enough to get the Seahawks into the playoffs, but it did create some momentum and optimism heading into the offseason.
"We were able to see the team that we can become over the course of this year," Seahawks coach Pete Carroll said in his end-of-season press conference. "We didn't get other things done, but we did see that. I told them today, I remember telling Kam (Chancellor) and (Richard Sherman) and those guys when they were in here years ago, that in this room right now is the nucleus of a championship team that we'll add to and we'll bring in and support, but the guys in this room are the guys that are going to make this happen. That's what it feels like, and we should be excited about it. I am. I'm excited about the chance of coming back and playing cleaner, sharper, more physical football than we did this year more consistently. With attending to the issues that we had, we should clean those things and we should be good. We have a very challenging division, and we're going to have to be really good. Like I said before, if you make it through this division, you should have chance to win the whole thing. That's what we're aiming at."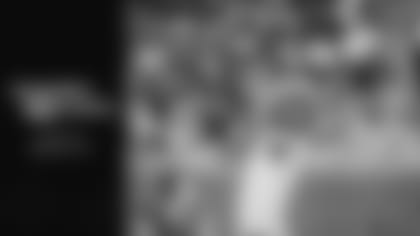 Listen To The Seahawks Insiders Podcast
Hosted by sideline reporter Jen Mueller and Seahawks Senior Digital Media Reporter John Boyle, the Seahawks Insiders podcast takes an in-depth look at each week's Seahawks game and analyzes the previous week's matchup. Available on Spotify, Apple Podcasts, Amazon Music and wherever else you might get your podcasts.
With the 2021 season now behind us, it's time to take a look back at the year that was and recognize some of the best players and moments from the past season with our Seahawks.com 2021 season honors. As always, these honors are very unofficial and represent one man's very questionable opinions, and as such, should not be taken too seriously.
Offensive MVP: WR Tyler Lockett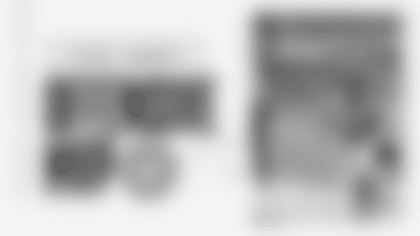 A strong argument could be made that Russell Wilson's injury, and the offense's struggles both while he was out for three games and also when he returned and wasn't his usual, dominant self, only underscores the fact that the quarterback is the true MVP, which in a sense is true every year and on every NFL team. That's just how important that position is in today's NFL.
But since an injury kept Wilson from being himself for part of the season, and since Offensive MVP has become the de facto Russell Wilson Award over the years, we'll instead show some love to the player who most consistently produced at a high level throughout the season, receiver Tyler Lockett.
Lockett, who had a career-best 1,175 receiving yards along with eight touchdowns, became the second player in team history along with Hall of Famer Steve Largent, to record three-straight 1,000-yard receiving seasons. Of his eight touchdowns, four were longer than 40 yards, tied for the second most 40-plus touchdown catches this year, trailing only Cincinnati's Ja'Marr Chase, who had six.
And as he continues to climb the team leaderboards for receiving yards, touchdowns and catches, Lockett also had a great season off the field, winning the Steve Largent Award while also being the team's nominee for two prestigious league-wide awards, the Walter Payton NFL Man of the Year Award and the Art Rooney Sportsmanship Award. Lockett ended his season by postponing the start of his own offseason to stay behind in Arizona rather than fly back with the team so he could be with teammate and close friend Quandre Diggs, who was hospitalized with a dislocated ankle and fractured fibula that required surgery.
"We have been talking about Tyler for a long time," Carroll said. "He had a marvelous year of staying healthy, he was able to practice, I think every day until we told him he had to rest a couple of times.
"His heart has been so big this year, he has done so much, and has been so thoughtful about making gestures, inspiring our players to come up with stuff. He and (Nick) Bellore did all of our away games, they do a little presentation about where we are going. He was right in the middle of some beautifully creative things that they did to have fun, lead us, and to give us perspective. He has been remarkable… He's just connected to so many things that have happened this season that were pretty amazing. He had a great year again. What a remarkable person."
Defensive MVP: S Quandre Diggs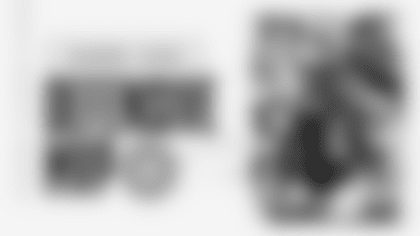 Like Wilson on the offensive side, Bobby Wagner could and usually does win defensive MVP honors every year, and he would be a very worthy pick again this year. Wagner recorded 170 tackles, a total that was a team record and led the NFL through 15 games, but due to a knee injury was surpassed by two players, including teammate Jordyn Brooks, who set a team record with 183.
But for as good as Wagner was, earning Pro-Bowl and All-Pro honors for the eighth consecutive year, this year we'll give the slightest of edge to Quandre Diggs, who was named the starting free safety on the NFC Pro-Bowl squad after recording a team-leading five interceptions for the second straight season, as well as a career-best 94 tackles, the third most on the team behind Brooks and Wagner.
Diggs is one of only two safeties to record five or more interceptions in each of the last two seasons along with Justin Simmons, and those two are tied for the most interceptions by safeties over the past two seasons.
"He's been a really steady force," Seahawks coach Pete Carroll said when Diggs was named a Pro-Bowler. "He's been obvious. His hitting, his alley play in the running game, it's really as good as it gets, and he's a real ball hawk… He's just a really complete football player, and he's a very important leader, the guy back there calling the shots and directing traffic and all that, so he's doing everything."
Special Teams MVP: LB/FB Nick Bellore
Bellore's 2021 campaign saw him show off his versatility, playing both fullback and linebacker in training camp and the preseason, a dual role he'd continue all season long, and it also saw him share more of the quirky sense of humor that has led to nearly every teammate dubbing him the funniest person in Seattle's locker room, be it in the occasional press conference or more recently in his "Between Two Bellores" interviews with teammates.
But most of all, 2021 saw Bellore do what he has done for more than a decade to allow him to enjoy an 11-year career, and that was to play special teams at a very high level. A Pro-Bowler for the first time last season, Bellore was a Pro-Bowl alternate as a special teamer in 2021, and he continued to lead Seattle's special teams units both in terms of leadership, serving as a team captain, in in production, recording a team-high 15 special teams tackles, a total that was tied for third most in the NFL, as well as a forced fumble that contributed to a Week 13 win over the 49ers.
And in a year in which the Seahawks played well in nearly every facet of special teams all season long, Bellore is just one of several players who could be recognized here. Also deserving of a mention are punter Michael Dickson, who led the NFL with 40 punts downed inside the 20, a total that set a new franchise record; running back Travis Homer, who had two special teams touchdowns, scoring on a fake punt and on a return of an onside kick, as well as 10 tackles and a fumble recovery; running back DeeJay Dallas, who not only handled kick return duties, but who also recorded 10 tackles and a forced fumble on coverage units; rookie linebacker Jon Rhattigan, who had 10 tackles and a fumble recovery; linebacker Cody Barton, who had 12 tackles; and receiver Penny Hart, who had 11 tackles while also being responsible for downing several of those Dickson punts inside the 20.
Best Rookie, Offense: OT Jake Curhan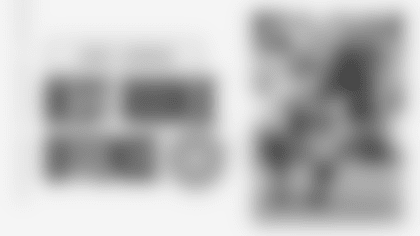 There aren't a ton of options for rookie honors with the Seahawks making only three picks in the 2021 draft and having two undrafted players make the team, but Curhan earned some well-deserved praise for his play down the stretch after taking over the starting job at right tackle for an injured Brandon Shell.
Curhan, who made the team out of training camp as an undrafted rookie out of Cal, saw his most significant playing time to date taking over at left guard in a Week 13 win over the 49ers, then he moved to right tackle, his more natural position, to start in place of Shell for the final five games of the season. And while it was a collective effort from the entire offense, Curhan definitely had a hand in the Seahawks' strong finish to the season on offense and particularly in the running game, with Rashaad Penny leading the NFL in rushing over the final five weeks of the season.
While his rookie season was relatively quiet due to injuries, receiver Dee Eskridge did show flashes that showed why the Seahawks are so excited about him going forward.
Best Rookie, Defense: CB Tre Brown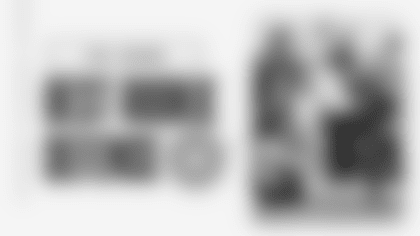 Brown, a fourth-round pick out of Oklahoma, saw a promising rookie training camp cut short due to a knee injury just as he was starting to earn some first-team reps. Then, after opening the season on injured reserve, Brown saw significant time in his first two games back, splitting time with Sidney Jones IV at left cornerback, then he eventually took over that job and started three games. Unfortunately for Brown, a patellar tendon injury cut short an encouraging rookie season after just five games, but in that brief time as a starter he showed the Seahawks may have found a real gem with their fourth-round pick.
Most Promising Debut: DE Darrell Taylor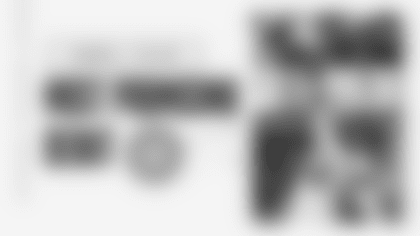 Taylor missed his entire rookie season due to a leg injury, but in 2021, the second-round pick out of Tennessee showed why the Seahawks were so excited about their new pass-rusher, even if they had to wait longer than they'd have hoped to get him on the field.
Taylor finished his first NFL season with 6.5 sacks, tied for second most on the team, as well as seven tackles for loss and 13 quarterback hits, but more than the numbers what might be most notable is just the explosiveness and athleticism he showed that should lead to much bigger numbers as his career progresses.
And while his primary impact came as a pass-rusher, Taylor also showed the ability to make things happen in other facets of the game, most notably with two big hits late in the season, one in open space after that knocked Rams running back Darrell Henderson Jr. backwards after a short completion, and another on run defense in which he shot into the backfield to level Lions running back Jamaal Williams for a loss with Detroit trying to score from a yard out.
Best Newcomer: G Gabe Jackson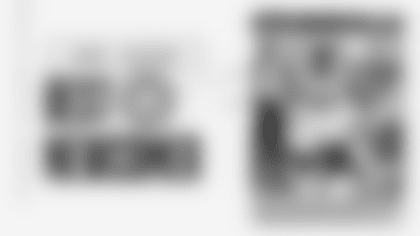 The Seahawks had several trade acquisitions and free-agent signings make big contributions in 2021, from tight end Gerald Everett, who was third on the team in receptions and receiving yards behind Tyler Lockett and DK Metcalf, to Sidney Jones, who took over the starting job at left cornerback, to several others who made significant contributions, but the most steady newcomer throughout the year might have been guard Gabe Jackson, who was acquired in a trade with the Raiders last offseason.
Jackson started the first 16 games of the season before being held out of the last game of the season with a knee injury, and helped solidify the Seahawks' interior line while also providing consistency on the right side of the line as injuries led to changes next to him at right tackle.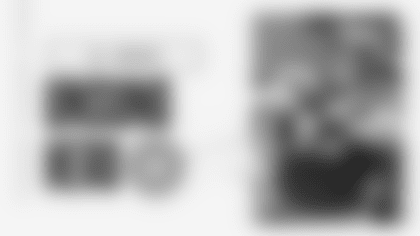 OK, so Woods might have actually been the best newcomer, but we're giving him his own category because, while a free-agent addition in 2021, he doesn't exactly feel new to the Seahawks having played for Seattle in 2019 and briefly in 2011. And Woods' third stint with the Seahawks, and 11th year in the NFL, might have been his best season yet. Woods was the rock in the middle of a run defense that held opponents to just 3.8 rushing yards per attempt, the second lowest opponent rushing average in the NFL, and he recorded career-highs in tackles (50), passes defensed (3) and quarterback hits (5). Woods, whose job on a lot of plays is to occupy blockers while others make plays, was also almost always the first player credited by Bobby Wagner when the All-Pro linebacker would be asked about his tackle total.
Best Finish: RB Rashaad Penny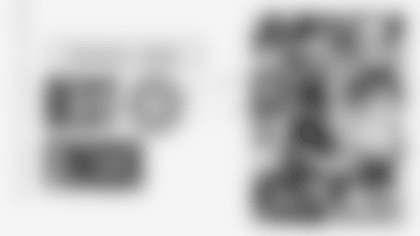 For three-plus seasons, injuries defined the career of Rashaad Penny, a former first-round pick who at times showed tantalizing talent, but who also struggled to stay healthy. Late in his fourth season with the team that drafted him, Penny finally was able to combine good health with opportunity, and all he did was put together some of the best rushing performances in franchise history.
Over the final five games of the season, Penny rushed for 671 yards, the most in the NFL over that span, and his 6.3 yards per carry average for the season was the highest in the NFL for players with at least 100 carries. Penny had eight runs of 25 or more yards over those final five games, tied for the most for the entire season with All-Pro running back Jonathan Taylor, who had 332 carries to Penny's 119. Penny, along with Taylor, was one of two backs to rush for 170 or more yards twice during the 2021 season, and his 190-yard game against Arizona was the second-highest rushing total in 2021 behind Dalvin Cook's 205-yard game for the Vikings in Week 14. Penny and Taylor were also the only players in 2021 to have four games with 135 or more yards (Taylor had five such games).
Veteran pass-rusher Carlos Dunlap II also closed out the season very strong, recording seven sacks and nine quarterback hits in the final four weeks of the season to finish with a team-leading 8.5.
Best Year Two Leap: LB Jordyn Brooks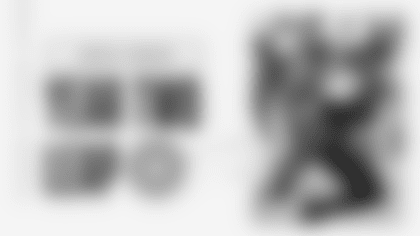 Brooks, a first-round pick in 2020, had a solid rookie campaign after a slow start due to injury and the presence of veterans Bobby Wagner and K.J. Wright limiting his playing time, and he finished last season by recording 30 tackles over his final five games despite a part-time role.
With the Seahawks not re-signing Wright in the offseason, Brooks took on a full-time role in 2021, and he thrived as Seattle's every-down weakside linebacker. Pairing with Wagner to form one of the NFL's most productive linebacker duos, Brooks recorded a franchise record 183 tackles—though as he acknowledged, Wagner, who led the league with 170 tackles through 15 games, very likely would have eclipsed that mark had he not missed almost all of the final two games due to injury—and he matched Wagner's single-game team record with 20 tackles in Seattle's season-ending win over Arizona. Brooks, who led the team with 10 tackles for loss, also made considerable improvements in pass defense as the season went along, particularly when it came to defending screen passes, something he acknowledged was an area in need of improvement early in the season.
Best play offense: Russell Wilson scrambles and finds Freddie Swain in the corner of the end zone.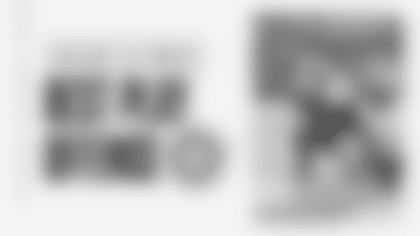 Wilson has become a much more prolific pocket passer as his career has gone on, but just because Wilson is capable of beating teams in a more traditional manner, that doesn't mean he still doesn't have the ability to improvise and make magic happen after a play breaks down.
That was never more evident than in Seattle's Week 4 win at San Francisco when Wilson spun away from an unblocked blitzing defensive back, then eluded Nick Bosa, one of the game's best pass rushers, sprinting to his right before firing a perfect strike to Freddie Swain in the corner of the end zone. It was the type of play only a few quarterbacks in the world can make, and one that stood out even among the impressive plays Wilson has made over the years.
Among the many other candidates in this category were several deep touchdown passes to Tyler Lockett—his season-long 69-yarder in the season opener was particularly nice—Geno Smith's touchdown pass to DK Metcalf against the Jaguars, and any number of Penny's late-season big runs.
Best play defense: Carlos Dunlap II's sack for a game-tying safety in Seattle's Week 13 win over the 49ers.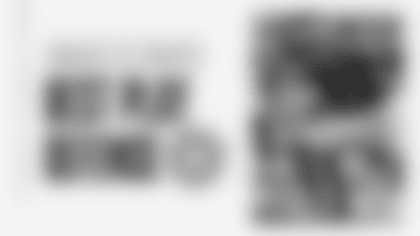 As mentioned earlier, the bulk of Dunlap's production came in the final month of the season, but a couple weeks before that hot streak started, he made one of the plays of the season to help the Seahawks beat the 49ers for the second time in 2021. With the 49ers backed up to start a third-quarter drive, Dunlap flattened 49ers right tackle Tom Compton with a power rush, then wrangled Jimmy Garoppolo by his shoulder pad, throwing him to the ground for a safety that tied the game. Later in the game, Dunlap would clinch the win with a batted pass on fourth down with the 49ers driving for the potential tying score.
Several of Diggs' team-leading five interceptions also stood out, most notably his pick of close friend and former teammate Matthew Stafford in the back of the end zone on a ball the Rams quarterback was trying to just throw away, unaware that Diggs was in range to make the play.
Best play special teams: Michael Dickson's double punt vs. the Rams.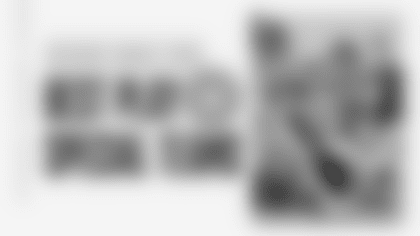 Yes, there were probably more significant special teams plays this season, including Travis Homer's touchdown run on a fake punt in a win over the 49ers, but if only for the uniqueness of the play, we're going with Dickson's double punt against the Rams.
When Rams linebacker Jamir Jones broke through the line and blocked Dickson's punt, it looked like a disastrous play for the Seahawks, but Dickson not only beat any Rams players to the ball, he used his Aussie Rules football background to calmly scoop the ball up with one hand while on the run, then just as he got to the line of scrimmage, realizing he wasn't going to be able to run for a first down, Dickson kicked the ball again, resulting in a 68-yard punt. A flag was initially thrown and almost everyone in the stadium assumed Dickson couldn't punt the ball twice, but after the officials had a long meeting, they determined that the play was in fact legal, albeit very unusual.
"That might have been one of the great plays I've ever seen a punter make," Carroll said after the game. "I mean, one of the great kicking plays in the history of the league, and I've been around a lot longer than you guys and seen a lot of football and never seen that happen before. What a remarkable play it was.
Dickson's double punt was just one of several very impressive plays made by the Seahawks on special teams this year. In addition to the aforementioned touchdown run on a fake punt, Homer also scored by cleanly fielding an onside kick on the run and returning it for a score in a blowout win over the Jaguars. Rasheem Green had a big play almost as unusual as Dickson's double punt, blocking an extra point attempt against Washington, then returning it the distance for a 2-point conversion that tied the game.
Trend to continue in 2022: Run game success on both sides of the ball.
As mentioned earlier when discussing Penny's big finish, the Seahawks ran the ball very well late in the season, eclipsing 170 rushing yards in four of their final five games, including a season-high 265 yards in Week 17 and 202 yards in Week 18. It was no coincidence that Seattle's offense was at its best down the stretch as well producing 30 or more points in three of those four games, including 89 in the final two weeks. If the Seahawks can re-sign Penny, who is set to become a free agent in March, and get back to running the ball at a level even close to that, it will mean good things for the entire offense.
On the other side of the ball, the Seahawks run defense was one of the best in the league, holding opponents to just 3.8 yards per attempt. The defense has things to clean up, as we'll cover below, but stopping the run like that is a good starting point for any defense.
Thing to improve in 2022: The pass rush, and with that, takeaways on defense.
The Seahawks closed out the season by recording five sacks in a win over the Cardinals, but over the course of the season, their pass rush wasn't as productive as they'd have liked it to be. Even with improvements late in the year, Seattle finished the season ranking tied for 22nd in the NFL with 34 sacks. And as Carroll noted in his end-of-season press conference, the pass rush not being as good as the Seahawks had hoped also contributed to Seattle having only 18 takeaways, which ranked 25th in the league.
"The lack of turnovers we were able to create, usually those come when you're ahead in games, and if you're well ahead, the ball gets more exposed, and you get more turnovers and that feeds off itself," Carroll said. "Also, you've got to create them, and you create them with pass rush. The quarterback is the number one critical aspect of turning the football over.
"We need to improve our pass rush. That is an area that we need to get better in. You saw how dynamic it is when you get going like we did yesterday, but we didn't have that consistency and that is the important part of it. So many things feed off of that, it is the disruption of the quarterback that leads to all of the issues on the positive side for the defense, so we have to, whatever we can do, we have to work there. That's one of the focal points for me."
Another trend the Seahawks definitely want to see change in 2022 is their ability to close out close games. For most of the past decade with Carroll as head coach and Wilson at quarterback, the Seahawks have been one of the best finishing teams in the league, routinely finding ways to win close games, either with the defense making the necessary stops or with Wilson leading a game-winning drive. But in 2021 that late-game magic wasn't there, leading to the Seahawks going 0-5 in games decided by 3 or fewer points, including a pair of overtime losses.
Seahawks.com reporter John Boyle reflects on the 2021 season and hands out some Seahawks 2021 Season Honors.