RENTON, Wash. – The Seahawks announced today various military and veteran honors as part of the team's annual Salute to Service game presented by USAA, the Official Seahawks and NFL Salute to Service Partner. Salute to Service is a year-round NFL initiative to honor, empower, and connect with our nation's service members, veterans and their families. The Seahawks' official Salute to Service game will be Sunday, November 12 vs. the Washington Commanders with kickoff at 1:25 p.m.
The Seahawks Salute to Service Game Honorees include:
Flag Runner: Running the American flag out of the tunnel will be Sergeant Major James Jenner. Jenner is a Bronze Star recipient who has served multiple deployments during his 26-year military career, including Iraq, Kuwait, Europe and Bosnia. He is currently the Operations Sergeant Major of the 1-23 Infantry Battalion Tomahawks based at Joint Base Lewis-McChord.
National Anthem: The National Anthem will be sung by United States Navy AT1, Zjehiah Herrera.
Military Flyover: Following the National Anthem, fans will enjoy a flyover from two EA-18 Growlers from Naval Air Station Whidbey Island.
12 Flag Raiser: The 12 Flag will be raised by Vietnam Veteran Jim Martinson. In 1968, Martinson lost both of his legs in the line of duty and was awarded a Purple Heart for his service in Vietnam. Following his service, Martinson has inspired others despite losing his legs, winning the Boston Marathon, and capturing gold medals in both the Summer and Winter Paralympic Games.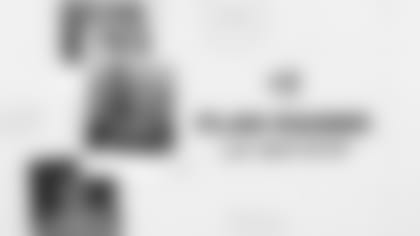 Halftime: During halftime, all five military branches will take part in an on-field "Battle of the Branches" obstacle course.
Salute to Service Moments presented by USAA: The team will feature four Salute to Service moments throughout the game. In the third quarter, the team will honor Major General Michelle A. Schmidt. As a General Officer, MG Schmidt has served in numerous command and staff assignments in conventional and special operations units. Her operational assignments include service in Operation Uphold Democracy, Operation Enduring Freedom, Operation Iraqi Freedom, Operation Inherent Resolve, and Operation Resolute Support. She has been awarded numerous decorations including the Defense Service Medal, the Legion of Merit, the Bronze Star Medal, Combat Action Badge, Master Parachutist Badge, Air Assault Badge, Office of the Secretary of Defense Identification Badge, and the Army Staff Identification Badge. She currently serves as Commanding General, 7th Infantry Division at Joint Base Lewis-McChord.
Salute to Service Donations: Throughout the month of November, 12% of official Seahawks Salute to Service merchandise sales at Seahawks Pro Shops will benefit FOB Hope. FOB Hope is devoted to offering impactful assistance services and resources to homeless veterans across King and Pierce Counties.
Military Challenge Coin: Prior to kickoff, the Seahawks will also present a special military challenge coin, designed and created by USAA, for use in the official coin toss. In what has become a long-standing tradition, challenge coins are given by one member of the military to another to reward or encourage excellence, boost morale, or to recognize a fellow brother- or sister-in-arms. The Seahawks partner with USAA on military-related events throughout the year, including the team's annual "Change of Command" ceremony to recognize an honored military unit. This season, USAA and the Seahawks welcomed its 2023 honored military unit, the 1-2 Styker Brigade Combat Team from Joint Base Lewis-McChord. This marks the 11th year that USAA has partnered with the Seahawks to adopt an honorary military unit.
Founded in 1922 by a group of military officers, USAA is among the leading providers of insurance, banking, and investment and retirement solutions to more than 13 million members of the U.S. military, veterans who have honorably served and their families. Headquartered in San Antonio, USAA has offices in eight U.S. cities and three overseas locations and employs nearly 37,000 people worldwide. Each year, the company contributes to national and local nonprofits in support of military families and communities where employees live and work. For more information about USAA, follow us on Facebook or Twitter (@USAA), or visit usaa.com.