ARLINGTON, Texas—Geno Smith came into training camp with a lead in the quarterback competition with Drew Lock, and throughout training camp and the preseason he never let go of that lead.
And on Friday, following Seattle's preseason finale against the Cowboys, Seahawks coach Pete Carroll first told the team that Smith would be the starting quarterback when they open regular season play against Denver on September 12, and then he shared that news with the media.
"Geno's going to start," Carroll said. "He's going to start the opener. He has earned it, he has won the job. With the time and the timeframes that got messed up for us for Drew, Drew just ran out of time in making his bid for it."
As Carroll noted, Lock's chance to compete for the job was derailed when he came down with COVID-19 in the week leading up to Seattle's second preseason game, which Lock was scheduled to start.
But ultimately it was Smith's consistent play more than anything that kept Lock from overtaking the veteran quarterback who spent the past three seasons backing up Russell Wilson.
"He just keeps earning it," Carroll said. "We really put him up against the competition, and Drew took his shot him all the way throughout. Let me say this too, they've gotten along beautifully, they've supported one another throughout. They really couldn't have done that better and in more classy, great-competitor fashion. They know that they need each other and all that, and they did it right. But Geno, he just knows our stuff, he does really well and understands it and he can manage everything that we're doing, and he's good about the football. He'll give us the best chance to be playing great football right off the bat."
And a big factor in Smith winning the job is the fact that he was turnover free in the preseason and also took care of the ball well throughout training camp. Illustrating Carroll's emphasis on turnovers, the Seahawks lost Saturday night in large part because they turned the ball over five times with Smith out of the game, including three interceptions by Lock, though one of those three was right on target and should have been caught.
"It's a huge statement taking care of the football," Carroll said. "We've been one of the best teams in the NFL over the last couple of years taking care of the football and owning it. It's really hard to get it away from us, fumbles and stuff like that, our guys are fantastic at it. And the decision making goes along with that, treasuring that football also, because it's so hard to win when you turn it over. We've lived for a long time with a big conscience about it and we want to keep going."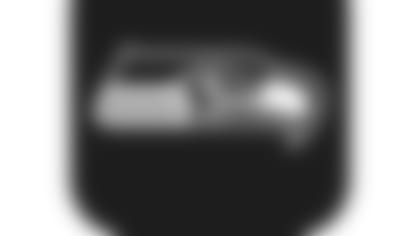 Seahawks Mobile App
Download the Seahawks app to stay up to date on the latest team news.
Smith winning the job should not be viewed, Carroll said, as a sign that they don't believe in Lock's ability. And should the time come that Lock is called upon, Carroll expects they'll get strong play out of him.
"In the meantime, Drew has got to keep on battling, because he can play," Carroll said. "He's got all kinds of stuff in him, and I want him to be ready at a moment's call. He's going to keep growing and pushing and developing as a fantastic player. I have no problem playing with him too. We're fortunate to have two guys who can go. When comes off the bench, if he gets his chance, he'll be ready to go and try to light it up.
"He can play. I don't have any question that he can play. I really don't. He's got all the athleticism, he's got the arm strength, he's got arm talent, he's got creativity about him, all of that. I think he's going to be a fantastic football player soon. It's just a matter of he just didn't quite have enough time to beat out a guy who knew exactly what he was doing, and who just stayed at it and really just won the job because of his consistency and his performance."
The Seahawks take to AT&T Stadium for preseason week three against the Dallas Bears.Cowobys. Game action photos are presented by Washington's Lottery.