Here's a look at what's 'out there' for today – Monday, April 22 – about your Seattle Seahawks:
Supporting Our Youth
As you may know, the Seattle Seahawks take pride in their consistent support of the growth and development of Washington state youth and high school football programs. We continuously work with such organizations to help take their football programs to the next level. This year, the Seahawks awarded grants to a handful of youth football organizations and programs to further build out their programs.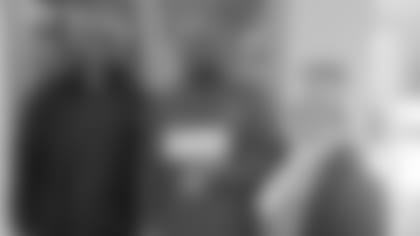 Four youth football organizations were the recipients of $2,500 grants as a part of the Seahawks' efforts. These organizations include the South Puget Sound Boys & Girls Club, NW Premier Football & Cheer, Auburn Youth Football League, and Tacoma Parks & Recreation. Pictured below is Seahawks youth & high school football programs director Paul Johns standing with board of directors' members from the Tacoma Parks & Recreation department, including corporate relations & sales administrator Diane Brady (holding the check).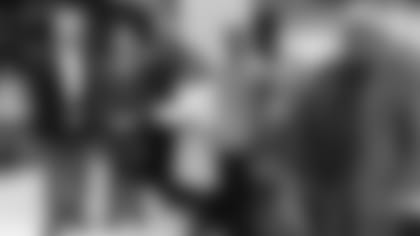 In addition to the youth football organizations, the Seahawks also awarded five grants of $4,000 each to local high schools. The high school recipients were Renton High School, Rainier Beach High School, Lincoln High School, Foss High School, and Garfield High School. The photo below features Johns again with Foss High School's head football coach Corey Brown and some members of his team.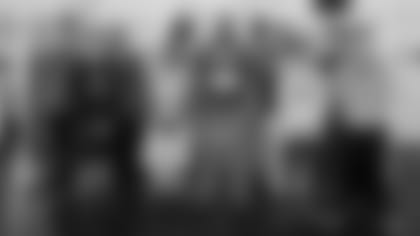 Most of these grants were presented to the organizations in February and March of 2019. This allows for plenty of time to begin utilizing the financial support given to each of the respective programs. The NFL is also to thank for these grants as they originated from the league and were applied for by the Seahawks.
Social Post Of The Day
Today's 'Social Post of the Day' comes from Seahawks quarterback Russell Wilson, as he somehow managed to photobomb a wedding photo this weekend (Wait, what?).
More From Around The Web
Time Travel With TuneIn
Re-live the Seahawks' 2012 OT win over the Chicago Bears on the Seahawks channel using TuneIn. Every week throughout the offseason we will be streaming a throwback broadcast on the app. Download TuneIn here.
Photos from the Seattle Seahawks' 2019 voluntary offseason workout program on Thursday, April 18 at Renton's Virginia Mason Athletic Center.