Shaquill and Shaquem Griffin posed for pictures, then FaceTimed with a guest's son. Neiko Thorpe served up crab cake appetizers, telling guests they were hot and fresh from the kitchen. And as always, Russell Wilson held court as a long line of guests waited for a chance to get an autograph or a picture or a phone call or video message to a friend. After a 10-year-old boy got a signature on his Wilson jersey, followed by a picture, he literally jumped up and down with excitement before high-fiving his dad.
All of these interactions cost guests, however, who were expected to trade "Ben Bucks" for a chance to mingle with players. Each Ben Buck—which cost $12 to buy—collected by players raises money for Ben's Fund, the nonprofit named for the oldest son of John and Traci Schneider, which provides support to children and young adults with autism through financial assistance and guidance.
Mingling with players, along with a silent auction, kicked off the eighth annual Prime Time celebrity waiter event, which also raises money for Ben's Fund through a live auction, donations and those Ben Bucks, which players competed to collect throughout the night.
Thursday night's event raised more than $650,000, and since launching Prime Time in 2012, more than $4.25 million has been raised, money that funds the grants Ben's Fund gives out every year to families affected by autism. Soon, Ben's Fund will surpass 2,000 grants given out, Traci Schneider said.
"Never did we think we would be able to raise as much money as we've raised and give away as much money as we have to families that are truly in need," Traci Schneider said. "… It's really special to see the impact that we're making and to read about it, and to see these kids grow and be everything they can be."
When the Schneiders began this event in 2012, they were hoping to raise $150,000 at the first Prime Time. They more than doubled that total, and the event continues to grow each year.  
"John and I are blown away," Traci said. "Seattle is an extremely unique community in how giving and philanthropic people are. It just continues to blow us away as far as how much support we have and how many people are willing to jump on board with you for this journey."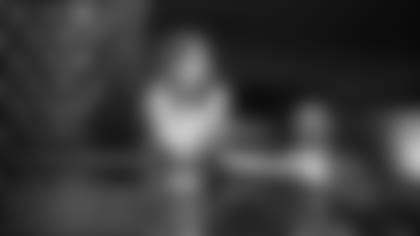 Ben's Fund
Help provide financial support to children and young adults with autism along with guidance and support as they continue their journey.
With players just returning for offseason workouts this week, Prime Time has also become a good team-building experience for players, most of whom take part in the event, serving as waiters once dinner begins. Several Seahawks Legends also take part each year, with this year's group including Matt Hasselbeck, Walter Jones, Dave Krieg, Sidney Rice and Jordan Babineaux.
"It's very special," John Schneider said. "They've just come back for the offseason program, so the whole competition with the Ben Bucks, it's actually a pretty cool team-building deal. It means a lot to have those guys come out and support the cause, raising money for families that can't afford autism treatments."
Said veteran linebacker K.J. Wright: "It's always fun. John and Traci do a great job putting on this event, raising money and awareness for autism. This is fun, coming out here and mingling with the fans, engaging with them, raising Ben Bucks. I enjoy it every year."
And as important as the money raised by this event can be to the families who receive grants, another important element of John and Traci Schneider's role in the autism community is the awareness they are bringing to autism. As they know all too well from personal experience, having a young child with autism can be an isolating experience for families who are trying to figure things out. That's one of the reasons the Schneiders launched Ben's Fund in the first place, to let other families affected by autism know they weren't alone in their struggles.
"Hopefully hearing about us and our situation will help them feel supported and make them not feel so alone," Traci said. 
As Traci put it during a speech she and John gave to the crowd prior to dinner, this night was all about "helping children become what they can become… That's why we're all here tonight. We appreciate you coming along on this journey with us."
For the eighth consecutive year, Seahawks general manager and his wife Traci, along with Seahawks players, coaches, and staff, put on a celebrity waiter event to support Ben's Fund, which provides grants to families impacted by autism.