Media Reactions To Seattle's 27-13 Win over the New York Giants
The Seahawks moved to 5-3 with their 27-13 home win over the New York Giants, capturing their third-consecutive victory. This comes as win No. 168 for Seahawks Head Coach Pete Carroll, tying former mentor and Pro Football Hall of Fame member Bud Grant. Seattle got equal help from the offense, defense and special teams to hand the Giants their second loss of the season at Lumen Field.
Quarterback Geno Smith squared off against a former team for the second-consecutive week. On Dec.3, 2017, Smith got his first and only start as a member of the Giants following the controversial benching of starter Eli Manning. Smith became the first black quarterback in Giants history to start a game, yet the keys were taken back immediately the next week. Sunday, Smith went 23-34 for 212 yards and 2 touchdowns, chipping in another 26 yards rushing.
Smith discussed the lack of bitterness towards the Giants organization following the game.
"I was with those franchises, and they did well by me," said Smith. "I don't have any remorse or anything. I was only there for really a year. What I can say is I enjoyed my time there, had an opportunity to learn and grow, was able to be under Coach McAdoo and Mr. Jerry Reese, who I owe a lot to. And obviously being able to be in the same room with Eli Manning and to learn from him, learn with him and to compete with him. It was awesome just to be a part of that for a year.
Smith connected with nine targets Sunday for at least one reception, with both of his primary targets playing through injury. After being limited early in the week due to hamstring and rib injuries, Seahawks wideout Tyler Lockett recorded his sixth five-plus reception game of the season, going for 63 yards and the go-ahead touchdown to help Seattle win. But that didn't come before some strife, as Lockett fumbled early in the contest and dropped a sure touchdown in the third quarter. As Lockett sat on the Seahawks bench with his head down reflecting on the missed score, Carroll came over with words of encouragement. Carroll discussed just what he said to Lockett and how he felt when Lockett scored in the fourth quarter.
"Huge," said Carroll. "Tyler is the best receiver I've ever been around. I've never seen anybody do all the things so consistently for such a long time. Of course he's going to make a double move and score a touchdown. Of course he's going to come back. I told him I think you're going to get two. Before it happened I just had a feeling he was going to do something and sure enough he runs just a great double move and gets in the end zone just to let you know who he is again. Everybody is going to make a mistake sometime."
Lockett discussed his thought process throughout his struggles in the game leading up to his touchdown.
"When I dropped the pass it was kind of one of those things where I couldn't believe I had just done that," said Lockett." "So, it was kind of frustrating. But, I just had to breathe a little bit. I had a lot of teammates behind me, talking to me. Like you said, Pete was able to come talk to me. I just had to breathe, man, that was the biggest thing. Luckily I had an opportunity just to be able to go out there and be able to overcome it just with another play. Sometimes that might not even happen, and you have to be able to carry that to the next week and try to overcome it. Just thank God I got the opportunity to overcome it with the next play. Geno threw a great pass and I was able to catch it and secure it and score."
Just one week ago, Seahawks wideout DK Metcalf suffered a patella-tendon injury against the Los Angeles Chargers. After x-rays revealed Metcalf wouldn't require surgery, the Seahawks fourth-year wideout got back to work. Playing through injury, Metcalf recorded six receptions for 55 yards and a touchdown.
Rookie running back Kenneth Walker III strengthened his case for potential offensive rookie of the year honors, scoring his fifth touchdown of the season against the Giants. Walker rushed for 51 yards on 18 attempts to help Seattle climb to 5-3.
After some troubles over the last few weeks, Seattle's special teams unit put on a dominant performance across the board. Sunday, Seattle forced Giants returner Richie James to fumble twice, with recoveries by tight end Will Dissly and safety Joey Blount.
Seahawks kicker Jason Myers went 2-2 on field goal attempts including a 51-yarder, converting on all-three extra-point attempts. Punter Michael Dickson averaged nearly 49 yards per punt on his 6 attempts Sunday, pinning one inside the Giants' 20-yard-line.
Seahawks defensive coordinator Clint Hurtt continues to get the most out of his personnel as of late, as Seattle held the Giants to just 13 points Sunday. New York was held to just 78 rushing yards despite dominating in time of possession (33:34). Seattle held the Giants to 6-16 third down conversions as the Seahawks sacked quarterback Daniel Jones five times. Cornerback Mike Jackson led Seattle in tackles with seven, holding Giants wideout Darius Slayton scoreless and coming up with several major open-field tackles. Offseason free agency acquisition Uchenna Nwosu recorded his fourth and fifth sacks on the year, along with two tackles for loss and two quarterback hits. Defensive lineman Poona Ford and linebacker Cody Barton each recorded a sack.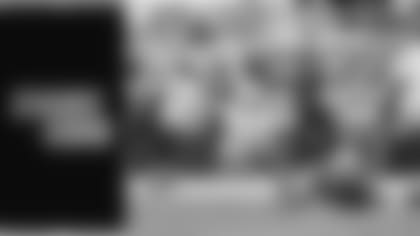 Re-live Each Game With The Seahawks Rewind Podcast
Re-live every Seahawks game this season with game highlights, player and coach postgame interviews, and a whole lot more. Available on Spotify, Apple Podcasts, Stitcher and wherever else you might get your podcasts.
Seattle's rookie draft class continues to flourish, as rookie defensive end and former Minnesota Gopher Boye Mafe recorded his second-career sack Sunday.
Coach Carroll summed up his feelings following the game regarding his team's performance and the coming week.
"That was a really satisfying win," said Carroll." "This was one of those games where you've got so much respect for the other team and what they've been playing like and accomplishing, the players and the way that Brian (Daboll) has done such a great job with these guys and, we held this match-up in high regard. To play that well across the board, all three phases, our effort was terrific, our hitting was great. The team had two penalties, and then I had one. That was terrible. But it was a good call, not a bad call. But just a complete win here for everybody. I know that it's kind of been an alert, 'What's going on here, what are these guys doing, how is this happening?' They're hanging together, and they're playing together, and they know that they can improve and they know that there's areas in their football that they can get better. There's just nobody satisfied at all, and it's a great feeling. It's the way you want your team to be at this time here at the midway point and we're in good position in the division to make some noise if we can keep rolling. But it's about where we're going. These guys have kept their eye on it. Tyler has done a great job of keeping the message solid, about the story is not written yet and we've got a lot to do. It's just a really cool feeling for these guys, and they've accomplished a tremendous amount in half a season. The defense was great today. They played great football. This is the team that was rushing for 170 something, and with an incredible back. He doesn't get going today and they don't get going today. It was an all-day job. It wasn't like in flashes, it was all day long. We played consistently hard and tough and solid and disciplined and strict, just like we needed to, and I thought Clint (Hurtt) and his guys did a great job today. The game plan was excellent. There was just so few plays in there that got out of hand and just a couple of them they were good enough to get some points out of it. But just all in all, a great day's work. All the sacks that happened, Uchenna (Nwosu) again, run and pass, two sacks today,(Boye) Mafe gets his first one (sack), great for him. He's playing good. He played really well, did some really good things. Mike Jackson had a heck of a game today it seemed. I can talk about all of them because everybody did something good today. Geno, again, solid as a rock, right on point with the whole day's work, handled the line of scrimmage beautifully. They threw all kinds of stuff at us, and he dealt with it and handled it and checked off and did the things we needed to in the game plan to keep it moving. They're a tough team to deal with. They're very high-tech in what they do on defense, and the stuff they throw at you, it called for the quarterback to really be in command. Even when Austin (Blythe) goes out and he gets banged up and then Kyle (Fuller) comes in, to keep that flowing and to continue to play winning football, it's just a tribute to the guys doing the work and the players and everybody being on board and all of that. Man, there's just praise to go everywhere. Nothing more favorite than knocking the ball out of their hands and taking the ball from them on the special teams. (Will) Dissly had a great hit. (Travis) Homer had a great hit, to do that. I think Diss (Dissly) recovered Homer's. It was exactly the way we want to do it. The stadium felt it and they were with us, and we played to them the whole time, and all the way to the end when you could feel the pass rush is picking up and they're going backwards. It was like it was the last time when we were here, too. It's happening, and I'm really excited about it. We're just really getting warmed up. We're right in the middle of it all, and we've a long way to go."
The 5-3 Seahawks couldn't have picked a better time to click at all-three phases of the game. Seattle hits the road to face the Arizona Cardinals for another divisional showdown.
Here's what Pacific Northwest and national media had to say following the game:
For every defensive solo tackle made at a Seahawks home game this season, Windermere will donate $100 to Mary's Place in support of their mission to provide safe, inclusive shelter and services that support women, children, and families on their journey out of homelessness. Windermere is the "Official Real Estate Company of the Seattle Seahawks."
The Seahawks racked up 45 defensive solo tackles on Sunday, equating to a $4,500 donation to Mary's Place. Cornerback Mike Jackson led Seattle with seven solo tackles along with three passes defensed.
Social Post Of The Day
Another win. Three straight in fact for quarterback Geno Smith and the Seattle Seahawks. #HeAintWriteBack
Check out some of the best action shots from Seahawks vs. Giants at Lumen Field on October 30, 2022. Game action photos are presented by Washington's Lottery.