GREEN BAY—The Seahawks finished Sunday's loss without one of their offensive leaders on the field, with left tackle Duane Brown leaving the game with a groin injury. 
Brown exited the game in the fourth quarter and was replaced at left tackle by Jamarco Jones, and Seahawks coach Pete Carroll said after the game that Brown strained his groin. 
"He got a little groin thing going," Carroll said. "He stepped on somebody's foot and slipped out, and he strained his groin." 
The only other injury Carroll reported was a possible concussion sustained by safety Ryan Neal. 
"He got hit in the head," Carroll said. "He was treated for a potential concussion."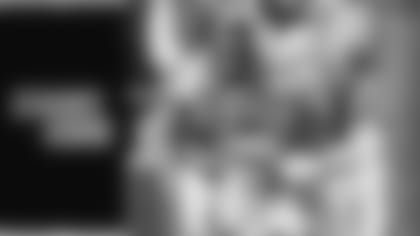 Re-live Each Game With The Seahawks Rewind Podcast
Re-live every Seahawks game this season with game highlights, player and coach postgame interviews, and a whole lot more. Available on Spotify, Apple Podcasts, and wherever else you get your podcasts.
The Seattle Seahawks take on the Green Bay Packers at Lambeau Field on November 14, 2021. This album will be updated throughout the game. Game Action photos are presented by Washington's Lottery.