Here's a look at what's 'out there' for today - Friday, December 7 - about your Seattle Seahawks:
Key Takeaways From Coach Carroll
Seahawks head coach Pete Carroll met with the media on Thursday to preview Monday night's game against the Minnesota Vikings at CenturyLink Field. The full video is embedded for you above, but here's a few highlights for you to review heading into the weekend.
1. Seattle has played particularly well under Carroll in the fourth quarter of regular seasons, with the team's 41 regular-season wins during the months of November - January marking the most in the league since 2012; victories that help symbolize one of Carroll's central messages to his club about finishing both games and seasons strong. "We have a chance to finish and do something with this season," Carroll said when asked for his favorite part of the season's final quarter. "There's a chance. Hope is alive. Hope is strong in the building and in the locker room and we're in control of it. If we play really good football this week, then we set up next week. Each one of these weeks, they're playoff weeks and they're championship games. I know you hear me say that a lot, but this is what we've been preparing for – to play at this time and play really well and be familiar and comfortable with the challenge of that. Nothing better than finishing in sports. You finish well and you do right at the end of the games and the end of seasons, and this is it. It's fourth quarter time."
2. The Seahawks have the league's No. 1 rushing offense, averaging 148.8 yards on the ground per game and carrying the ball at least 32 times in eight of their last 10 games. Part of that commitment to the run game comes from Carroll's history as a defensive coach, a background that has influenced his offensive philosophy. "Because it's the best way to not screw it up," Carroll responded when asked why defensive coaches like to run the football. "It's the best way to play the game because the games are always lost. They're always lost – you make errors. That's why the turnover issue is of paramount importance to us. It's the most important thing that we taught. It's the first thing I ever say to our team every single year we get together. Every year I start there because that's what determines the outcome of the games. When we don't turn the football over, our winning percentages are ridiculously high – not even being in the plus, just when we don't turn it over. When we're in the plus, our numbers are phenomenal and they always have been. How can you play to make that factor a strength of yours. Right now, we're plus 11. That's a good spot to be, but if we wind up plus 18 or something like that, we're going to have hell of a finish this season. We've got to keep going and pushing on it. That calls both sides of the ball and everybody's consciousness to get that done. I think most all defensive coaches are pretty tuned in to that."
3. With one more Seahawks win, Carroll will surpass Mike Holmgren as the franchise's all-time winningest head coach in the regular season with 87 victories. Right now, the two coaches are tied at 86 wins apiece, with Carroll owning an 86-53 record and Holmgren holding an 86-74 mark. Asked if there was a regular-season win that has stood out to Carroll since he started in Seattle in 2010, Carroll pointed to a 23-17 road win over the Chicago Bears in 2012, quarterback Russell Wilson's rookie season, that has since been rehashed as one of the more important regular-season wins of the Carroll era. "Probably the most significant one is the one at Chicago in Russ's rookie season. That's probably the one," Carroll said. "That was the game when in the middle of the third quarter, it hit me like 'we've got to cut this guy loose. He's too good, we're holding him back.' I remember saying it to the coaches at the time, 'let's go. No restrictions, nothing. He's got a chance to be out there winning the game for us if we give him an opportunity,' and we haven't been the same since. That was probably, right off the top, the first one that comes to mind."
Pro Shop Item Of The Day
Nothing beats a personalized gift! Order a custom jersey by December 10 in-store and get it guaranteed in time for Christmas.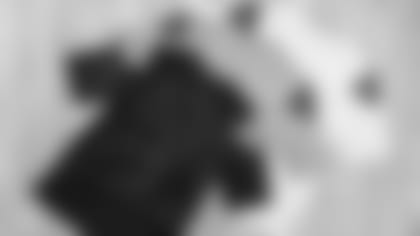 Social Post Of The Day
Today's 'Social Post of the Day' comes from us - @Seahawks, as we celebrate Blue Friday with an Action Green flair.
Check out photos from the Sea Gals' fun photoshoot with colored smoke!