Happy Blue Friday, 12s! Here's a look at what's out there today, January 8, about your Seattle Seahawks.
Picks And Predictions For Wild Card Matchup Against The Rams
It's finally playoff time, and the Seahawks get to battle with the division rival Los Angeles Rams for the third time this season. The teams split the previous two meetings, with the Rams earning a 23-16 victory in Inglewood back in Week 10, and the Seahawks grabbing a 20-9 win at home in Week 16. Kickoff for this weekend is set for Saturday at 1:40 p.m. PT at Lumen Field. The game will air live on FOX, with 710 ESPN Seattle, KIRO Radio 97.3 FM and Westwood One on the call for radio.
Here's what some local and national media members are predicting:
ESPN's Brady Henderson and Lindsey Thiry both expect the Seahawks to advance. Henderson has the Hawks winning 21-18, but he's watching for some key injuries to be a factor: "Injuries could play a big role in this one. Rams coach Sean McVay has been tight-lipped about whether quarterback Jared Goff and his surgically repaired thumb will start Saturday. Seahawks safety Jamal Adams, meanwhile, said unequivocally that he'll be on the field for his first career playoff game. Adams' status had been in question because of a shoulder injury. Will either or both of them suit up, and how will their injuries play a part?"
Thiry has Seattle winning 20-17 and also pointed to Goff's broken thumb as a concern: "Rams No. 2 quarterback John Wolford will break the Rams' two-game streak without an offensive touchdown. Yes, Wolford. McVay won't declare a starter before kickoff, but expect Goff to give it a try. But with Goff less than two weeks removed from thumb surgery, Wolford could very well need to step in at some point."
NFL.com's Gregg Rosenthal likes the Rams by a score of 20-19 in a close, defensive matchup: "I think the Rams are the most likely underdog to win this week because they have the best defense in a defensive matchup. Aaron Donald has 16 pressures in two games against the Seahawks this season and Jalen Ramsey has helped limit DK Metcalf's impact. This game is bound to be ugly, low-scoring and close in the fourth quarter. McVay has a 5-3 record against Pete Carroll and winning on the road with a backup quarterback would get the crown back as the NFC West's best coach and certainly the best division's best defense."
Benjamin Hoffman of the New York Times is going with the Seahawks based on Goff's potentially limited status. "Be it Wolford or a limited version of Goff, the Rams should be underdogs against the Seahawks (12-4). Seattle's offense was never in question — Russell Wilson is a threat to throw a touchdown pass to Tyler Lockett or D.K. Metcalf on almost every play — but after a brutal start to the season, the Seahawks' defense improved considerably. The only solace for Los Angeles is that Seattle may be without safety Jamal Adams and defensive tackle Jarran Reed, which would significantly weaken the Seahawks' pass rush … Pick: Seahawks."
Homegating Recipe Of The Week Presented By Safeway – Hot Hummus Pita Flatbread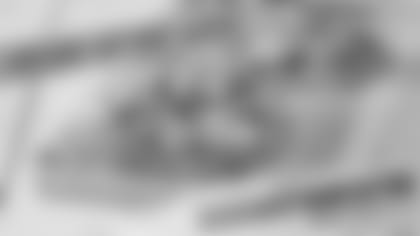 Recipe of the Week - Hot Hummus Pita Flatbread
Pass on the pizza and try the Hot Hummus Pita Flatbread. Smother a hummus-slathered pita in veggies like tomatoes, onions and peppers, then add shredded chicken and bake. Top with cucumbers and herbs. Yum!
In addition to providing detailed instructions, Safeway has also added a "Shop the Recipe" feature to the recipe page, making it easy to add all the ingredients (or just the ones you need) to your cart for a Safeway DriveUp & Go or Delivery order. Click here for other great homegating recipes.
Social Post Of The Day
Rasheem Green receives a shoutout from his alma mater of USC for his impressive Week 17 performance: