The Wild Card Weekend playlist features Lumen Field classics like "Bittersweet Symphony," Seattle artists like Macklemore Pearl Jam and Easy Mccoy, and several other songs that will get you ready for kickoff.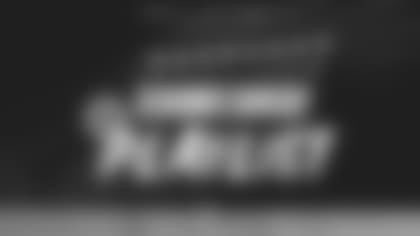 Follow the Seahawks Gameday Playlist on Spotify
Follow this playlist to hear what the Seattle Seahawks will be listening to all season long, curated by DJ Supa Sam, the official DJ of the Seahawks. Now playing: Week 1 at Colts
The Seahawks take on the Los Angeles Rams on Super Wild Card Weekend on Saturday, January 9 at 1:40 p.m. PT on FOX.
Gameday Playlist: Wild Card
The Verve – Bitter Sweet Symphony
Easy Mccoy – Do you know my name
Busta Rhymes – Dangerous
AC/DC – Thunderstruck
Big Sean – Wolves (feat. Post Malone)
Metallica – Enter Sandman
Macklemore/Ryan Lewis – Can't Hold Us
Calvin Harris – Let's Go (feat. Ne-Yo)
Timmy Trumpet & Savage – Freaks
Billy Joel – It's Still Rock and Roll to Me
G Herbo & Southside – Who Run It (Remix)
Luke Combs – Six Feet Apart
LL Cool J – Mama Said Knock You Out
Drake & Future – Jumpman
Macklemore – Glorious (feat. Skylar Grey)
Nelly & Florida Georgia Line – Lil Bit
Bob Seger – Old Time Rock N' Roll
Pearl Jam – Alive
The Isley Brothers – Shout, Pts. 1 & 2
The Weekend – Blinding Lights
Kenny Chesney – Drink It Up
Elton John – Saturday Night's Alright (For Fighting)