Happy Blue Friday, 12s. Here's a look at what's out there today, December 4, about your Seattle Seahawks.
Picks and Predictions for Week 13 Matchup With The New York Giants
The Seattle Seahawks (8-3) return to Lumen Field this weekend as they look to end the New York Giants' (4-7) three-game win streak and bolster their own playoff position in the NFC. Kickoff is scheduled for 1:05 p.m. PT this Sunday. FOX will carry the game live on TV, with 710 ESPN Seattle and KIRO Radio 97.3 FM on the call for radio.
Here's what local and national media members are saying about the matchup:
"Keep an eye on Seattle wide receiver DK Metcalf versus New York cornerback James Bradberry. The NFL's leading WR has been getting lots of attention from opposing defenses' top corners this season, with mostly good results. Metcalf set a career high with 177 yards on Monday night while doing most of his damage against Darius Slay. He figures to see plenty of Bradberry on Sunday."
"It's a shame Daniel Jones got hurt after playing his best two games of his season in a row. The scrappy Giants defense, led by a revived Leonard Williams, can made this game a lot of fun if New York has a capable starting quarterback. The recent sampling from Colt McCoy, however, is not encouraging."
It was a similar prediction by CBS Sports' Pete Prisco, who picked Seattle to get a 31-14 win behind its improved defense: "It looks like it will be Colt McCoy starting for the first-place Giants in a tough road game with Daniel Jones likely out with the hamstring injury. McCoy is a capable backup, but the Seattle defense has really come alive lately. They are pressuring well and the Giants have line issues. Seattle wins this one big."
"Much of the optimism over those improvements fell away last weekend when Jones injured a hamstring. The [Giants] managed a few field goals without him, but there is no question that a switch to Colt McCoy has made the already-remote chance of an upset of the Seahawks on the road (8-3) seem almost absurd. Seattle fans lovingly mock the Seahawks' tendency to keep games far closer than they need to be — eight of the team's 11 games this season have been decided by a single score — but without Jones, the Giants will be hard-pressed to score. Pick: Seahawks -10."
Bob Condotta likes the Hawks by a score of 27-10: "...with McCoy likely at QB for the Giants, the rapidly improving Seattle defense should be able to contain [Wayne] Gallman and the run and force New York to throw. Though that's been problematic for Seattle much of the year, McCoy isn't at the level of the QBs who have hurt the Seahawks this season, and the Giants' best deep threat, Darius Slayton, is battling a hamstring injury."
Blitz Participates In My Cause, My Cleats Initiative
This Sunday, Seahawks players, coaches and staff will be wearing custom cleats in support of different nonprofit organizations and causes as part of the NFL's annual My Cause, My Cleats campaign. This year, our very own Blitz will be participating in the campaign.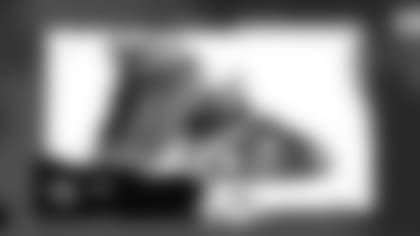 Homegating Recipe of the Week Presented by Safeway – O Organics® No-Bake PB & J Squares
This recipe gives a unique twist to a classic snack. Cereal and flaxseed meal are mixed with peanut butter and then topped with strawberry preserves in this easy and healthy spin on the childhood favorite. Click here for ingredients and instructions.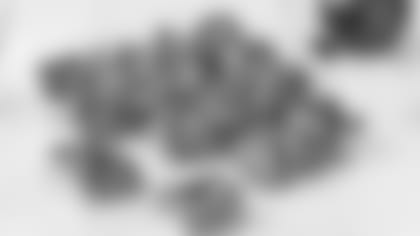 O Organics® No-Bake PB & J Squares
Whip up this yummy homegating snack in just 10 minutes! Peanut butter, Wheat Squares cereal and some flax meal combine to create a healthy version of a childhood favorite. Drizzle strawberry preserves over the top as a finishing touch.
In addition to providing detailed instructions, Safeway has also added a "Shop the Recipe" feature to the recipe page, making it easy to add all the ingredients (or just the ones you need) to your cart for a Safeway DriveUp & Go or Delivery order. Click here for other great homegating recipes.