Happy Blue Friday, 12s! Here's a look at what's out there today, October 22, about your Seattle Seahawks.
Jordyn Brooks Joins "The Huddle" With 710 ESPN's "Jake & Stacy"
As former Seahawks linebacker K.J. Wright's departure loomed over last offseason, many around the league looked to Seahawks 2020 first-round draft pick Jordyn Brooks to help fill the void. Brooks played in 14 games as a rookie, tallying 57 total tackles, but never played more than 48 defensive snaps in a game — and that number came in the regular season finale.
Heading into the season as the assured starter at outside linebacker, NFL analyst Peter Schrager placed Brooks at number seven on his list of 10 players poised for a breakout season in 2021. The Texas Tech product has played well this season, ranking second on the team in total tackles with 59, trailing only Bobby Wagner (72). Brooks tied his career high for total tackles in a game with 11 in Week 5 against the Rams, and followed that up with a new career high 14 total tackles against the Steelers in Week 6.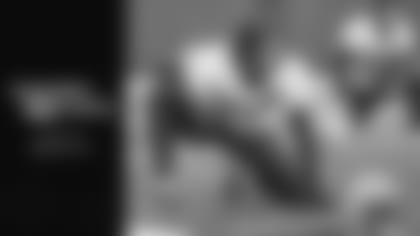 Listen To The Seahawks Insiders Podcast
Hosted by sideline reporter Jen Mueller and Seahawks Senior Digital Media Reporter John Boyle, the Seahawks Insiders podcast takes an in-depth look at each week's Seahawks game and analyzes the previous week's matchup. Available on Spotify, Apple Podcasts, and wherever else you get your podcasts.
On Thursday, Brooks joined "The Huddle" with 710 ESPN's "Jake & Stacy" to talk about how his second season is going, how the team is staying positive and bouncing back after losses, and his relationship with fellow 2020 draftee Darrell Taylor. Click here to listen to the full podcast episode and read some highlights below.
On how his second season is going:
"It's been a little shaky, just how the season has started for us as a whole. So obviously, [as] a player who wants to hold himself accountable, I feel like it's a lot more plays that I could have done better to help us get in position to win. So that's what the goal is moving forward, just, 'How can we improve this week? What can we learn from the mistakes of last game and improve this week to ultimately help us win a game?'"
On how the team is able to move forward week-to-week and not dwell on losses:
"I think we just keep moving forward and not stay on the loss[es] too long. I think it would be a lot worse if we felt like we didn't have the guys to win, but when you look around the locker room, we've got everybody that we need. It's just about putting the pieces together and just finishing these games. So I don't think anybody's in a panic, even though the record is not where we would like it to be at this point. But we're just moving forward, continuing to practice hard, studying in our meetings, getting together outside of the facility, and just trying to get it right and hopefully make a run here soon."
On his relationship with Darrell Taylor, being consecutive picks in 2020 draft:
"We've had conversations, obviously knowing that they brought us here for a reason, that we're young in our careers and we can make an impact now. I tell DT all the time, 'Man, keep going.' I'm proud of him. He had a rough first year, didn't get to play, had to sit and watch. To see what he's doing now, getting sacks in consecutive games, I just tell him, 'Keep going, man.' I see that and it inspires me to go harder, because we came in together. I think that's really what it is, just keep going forward, keep moving forward, and how can we make an impact for our defense and ultimately for our team."
Social Post Of The Day
The official effort to bring the FIFA World Cup to Seattle was announced Thursday, with Russell Wilson and wife Ciara as members of the executive committee:
Photos from Seahawks practice on Thursday, October 21 at the Virginia Mason Athletic Center in Renton.