The Seahawks play their first NFC West game of the season this weekend when they travel to the Bay Area, and Seahawks coach Pete Carroll knows this game, like every game in the division, will be a tough test.
"This is the first chance for us to be in contention in the division," Carroll said. "The division has been off to an amazing start, so this feels like it's a championship matchup for us, and we have to get ready to go and do a great job. The 49ers have looked really good, they played and all but won the game last week and have done it on both sides of the football. They have been effective on both sides of the ball."
1. There's a "real serious" vibe around the VMAC this week.
Carroll wants his players to treat every week of preparation the same and not get overhyped for any particular matchup, so he doesn't want to see big changes this week in terms of players treating this game as any bigger than the first three, but what he does want to see is "a different level of execution on gameday," he said. "I want to see that for sure."
But while the steps of going through the week don't change, Carroll has noticed a slightly different vibe out of his 1-2 team early in the week.
"It's real serious," he said. "They want this to go the way our expectations are designed. That means we have to play better, and everybody knows that. Coming out of the meetings on Monday, showing the film, showing where the concerns were, the plays we could have made, and the decisions we could have made, everybody is tuned in. We are trying to tune in forever, but I think there is a little bit of a different feel about it. They want to prove it; they want to prove that we are on the right track and that we are going to win a bunch of different games."
2. The offense needs to find ways to stay on the field in the second half.
The Seahawks have had one of the NFL's best offenses in the first halves of games, scoring 21 first-half points in their opener, 24 in Week 2 and 17 in Week 3, but they've managed only 13 total points after halftime in three games, including a second-half shutout last weekend. The offense isn't changing anything drastically from one half to another, they're just not making the plays that allow them to stay on the field to sustain drives. That not only is hurting the offense's ability to score points, it's also making things more challenging on the defense, which has been on the field a ton in the second half of games. Conversely, if the defense can get more stops and get off the field, the offense will get more possessions, making the occasional short, unsuccessful drive isn't as problematic because the offense will get more shots with the ball.
"The concern is not being able to convert a couple of third down shots that we had to keep moving," Carroll said. "That's the concern, we have to get that done. It's worked on both sides of the ball, we haven't been able to get off of the field on defense in the third quarter either. That's why we have had limited opportunities. It compounds the issue when you get off but don't go back on. It amplifies the issue, but I'm not concerned about it in any regard, we just have to get back out and get the job done. We obviously can so we have to make it happen."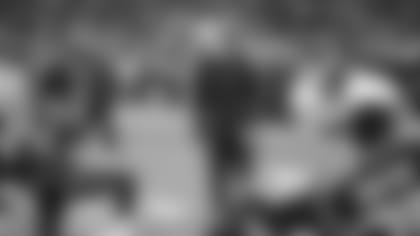 3. Carroll wishes Richard Sherman well in Tampa Bay.
Cornerback Richard Sherman, who spent his seven seasons in Seattle, establishing himself as one of the best cornerbacks of his era and one of the best players in franchise history, signed with Tampa Bay on Wednesday, ending the speculation that he could still return to Seattle as a free agent.
Carroll and Sherman have been in contact off and on since the offseason, and while that didn't result in a contract with the Seahawks, Carroll wishes nothing but the best for a player he has known since he tried to recruit him to USC when Sherman was a standout receiver at Dominguez High School in Compton, California.
"We have been in contact in a way for some time," Carroll said. "We were always watching Richard and had the thought in mind that maybe there was a possibility down the road. I talked to him seriously about that prior to camp, but we wish him the best. I'm glad he got the chance to come back and hope for the very best for him."
4. Reminiscing about that time the Seahawks reached out to LeBron James about playing football.
When the 2011 NBA season was significantly delayed by a lockout, Carroll sent out a playful tweet to LeBron James with a picture of a Seahawks jersey with "LeBron" on the back. That came up again this week with James appearing on ESPN's "Manning Cast" broadcast of the Monday Night Football that features Peyton Manning and Eli Manning watching the game and providing running commentary. The show has featured many notable guests dropping in during the broadcast, including Russell Wilson in Week 1, and this week James said that both Carroll and Cowboys owner Jerry Jones reached out during the lockout, offering a contract to James, who was a standout football player in high school before wisely turning his attention to basketball, the sport in which he has become one of the greatest players in NBA history.
Asked about that on Wednesday, Carroll said, "I can't remember the specifics of that, but you can see why I would (offer a contract), there's been plenty of evidence. I think we were having fun with it at the time, but I'm sure there were some serious thoughts in my head that it could be a good idea. That was a while back. I don't know what he couldn't do, he's an all-time athlete and competitor. It's not the same game, it doesn't mean it necessarily carries over, of course, but it would have been fun to try to find out, I know that."
5. Sidney Jones IV and Bless Austin are "getting closer" to getting on the field.
If the Seahawks are going to do anything differently on defense in terms of personnel, there's no reason for Carroll to share that early in the week, but if they do want to try out any other players at cornerback in addition to starters D.J. Reed and Tre Flowers, then some of the players added in recent weeks are getting closer to being ready to join the competition, namely Sidney Jones IV and Bless Austin.
"They're getting closer, you'll see how the week goes," Carroll said.
Carroll has said recently that it's hard sometimes to evaluate in-season competition at cornerback since that's normally an every-down position and they don't rotate players, but if there is a true competition developing at one spot, it's possible the next step could be rotating players for a couple of series, something the Seahawks have already done with the nickel corner spot between Ugo Amadi and Marquise Blair, and at center in Week 1 before Ethan Pocic got injured splitting time with starter Kyle Fuller.