Here's a look at what's out there today – Wednesday, February 17 – about your Seattle Seahawks.
An Invitation for LeBron James
John Schneider and Pete Carroll have long agreed that they like being in the mix on every deal.
"We have a really, really good group of guys working together that push the envelope," Schneider said in 2016. "And it's OK to come up with what some people might think is a crazy idea. We're going to work through it. We're going to go through every door.
"We're not necessarily going to make every deal. I would say that we don't make 90 percent of those deals, 95 percent of those deals. But at least we're in that arena."
With that kind of thinking, it's no wonder they figured they'd throw a Hail Mary pass to LeBron James. Why not?
In July 2011, the NBA lockout began over disputes of player salaries and the salary cap. As the holdout lengthened, Carroll saw an opportunity in the idle athletes and decided to send James a custom Seahawks jersey with an invitation to work out with the team.
In addition to his star power and athleticism, James actually had some football experience.
A few years before the Cleveland Cavaliers selected him as the first overall pick in the 2003 NBA Draft, James was wreaking havoc on high school gridirons. As a wide receiver for St. Vincent-St. Mary High School in Akron, Ohio, he tallied 27 touchdowns in his only two seasons. He wasn't just putting up impressive numbers, they were some of the best in Ohio and he earned first team all-state honors as a sophomore.
Mark Murphy, the current Green Bay Packers President and CEO, saw a lot of talented receivers up close during his 11-year career as a safety in the NFL. He was so impressed by James in high school that he listed him as one of his top four receivers, right next to Seahawks Legend and Pro Football Hall of Fame inductee Steve Largent.
DK Metcalf, whose height and weight measure in at 6'4" and 235 pounds, went viral before the 2019 NFL Draft for a shirtless photo where he looks like a comic book super hero. To put James's size in perspective, the Los Angeles Lakers list him at 6'9" and 250 pounds.
"I would have made the team," James told The Athletic. "I would have tried out, but I would have made the team. One thing about it, I don't mind working for something, so if I would have had to try out for the Cowboys or the Seahawks, or if I'd have stayed home and went back home to Cleveland, I'd have tried [out], but I would have made the team.
"I just know what I'm capable of doing on the football field. Especially at that age."
James ultimately declined the offer and continued his prolific basketball career. As it turns out, when the NBA lockout took place in 2011, he still had yet to win his first NBA championship. Since that time, he has become a four-time champion, earning Finals MVP in each of those wins, and merits discussion as one of the greatest basketball players of all time.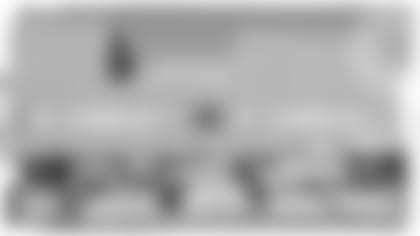 In Community, By Community
In the third week of Black History Month, the Seahawks are highlighting youth programs and non-profits.
Late last year, the Seahawks, Gavin Sullivan and Bryan Tucker partnered to produce a short documentary about Restorative Community Pathways and the fight to end youth incarceration.
Learn more about the initiative and watch the full documentary.
Social Post Of The Day
There has never been a wrong time to watch three minutes of DK Metcalf highlights. Tons of style points, yes, but Metcalf also packed the season with substance. In his second NFL season, he surpassed Steve Largent's franchise record for receiving yards in a single season.