Here's a look at what's 'out there' for today – Wednesday, April 15 – about your Seattle Seahawks.
Flying Coach With Steve Kerr & Pete Carroll
You don't need a morning commute to make this worth listening to. Two of the most respected coaches in professional sports have come together for a new podcast, "Flying Coach With Steve Kerr & Pete Carroll", hosted by The Ringer Podcast Network.
The limited edition podcast promises to bring a combination of unique coaching insights and personal tales from their own storied coaching careers. Even better, they are using the show to help raise money for COVID-19 relief. They have already raised $100,000 for the Seahawks Charitable Foundation and Warriors Community Foundation, to be dispersed to several different COVID-19 causes within Seattle and the Bay Area.
This isn't the first time the two coaches have crossed paths. When Kerr first decided to step out of the broadcast booth and pursue coaching, his agent asked who he admired in the coaching world. The first name out of his mouth? Pete Carroll.
"I watched you at USC and was blown away by the energy and the joy that your teams played with at USC," Kerr told Carroll during the episode. "I watched your games and it was mesmerizing. There was a palpable component of fun and joy. You could see it on the sidelines. Everybody was having a great time, and you guys were winning game after game."
The Golden State Warriors coach was invited by Carroll to attend several Seahawks practices that summer, where he was fully immersed in the ins and outs of the team. At one point, Kerr found himself inside a huddle, listening in to the conversation. Just a few months later, he was a rookie coach leading a dominant Warriors squad that went on to win 67 games and eventually defeat the Cavs in the NBA Finals.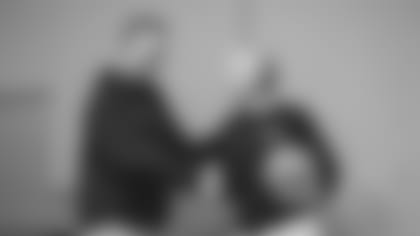 Carroll and Kerr are both known for their curiosity, and it is evident as they peppered each other with questions about their own experiences throughout the 38-minute episode. Honestly, you don't need to be a coach to learn something from listening to these two chat.
While we aren't sure when the next episode will drop, the two are hoping to tap into their deep rolodexes to bring in other coaches from the NFL, NBA, and beyond. Pete was already dreaming of a roundtable discussion with a coach from each of the major sports leagues. We can't wait for that one.
Seahawks Partner With FareStart To Provide Emergency Meals During COVID-19 Pandemic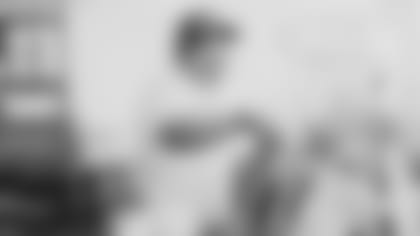 CenturyLink Field's kitchens are still being put to good use, producing thousands of meals each day to support low-income youth, senior citizens, homeless, and other communities in need during the ongoing pandemic. Seattle-based nonprofit FareStart has been coordinating the effort, partnering with the Seahawks. First & Goal Hospitality, and a few other local businesses.
"We are truly thankful to have the opportunity to partner with these organizations to support our communities that have been hit hardest by the crisis," said Angela Dunleavy-Stowell, CEO of FareStart. "All of us have felt the impacts of COVID-19, and these strategic collaborations have been developed to expand our ability to provide meals in support of our neighbors."
On This Date In Seahawks History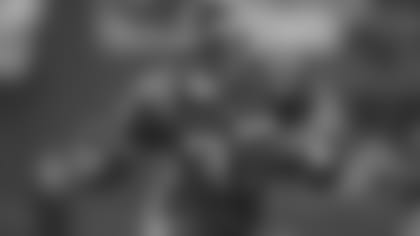 In February of 2000, the Seahawks traded wide receiver Joey Galloway to the Cowboys in exchange for their first round picks in 2000 and 2001. On April 15, the Seahawks used that pick (No. 19 overall) to select running back Shaun Alexander out of Alabama. Shaun went on to play eight seasons with the Seahawks, rushing for over 9,000 yards and more total touchdowns (112) than any other running back in the 2000 draft class.
Social Post Of The Day
D.J. Fluker takes part in the #TootsieSlideChallenge and challenges some of his fellow Seahawks to clear his very high bar.