The past decade saw the Seahawks enjoy a level of sustained success unlike anything previously experienced in franchise history. Since Pete Carroll and John Schneider took over in 2010, the Seahawks have reached the postseason eight times in 10 seasons, advancing to at least the divisional round seven times, and they played in consecutive Super Bowls, making them only one of two teams this century to accomplish that feat, winning Super Bowl XLVIII in dominant fashion.
With the league-wide All-Decade Team coming out last week, we here at Seahawks.com decided to make a Seahawks all-decade team as well. We included more than just 11 starters on each side of the ball in an attempt to create a representation of the number of players who actually see significant playing time in any given game. For example, a team might have only two starting receivers, but use three for much of the game, or have four starting defensive linemen, but rotate eight or nine throughout a game.
And this list is not meant to be a definitive or official list. Call it a conversation starter, and if you don't like what you see here, feel free to call me an idiot on Twitter (@johnpboyle). With that being said, here is my Seattle Seahawks 2010s All-Decade Team: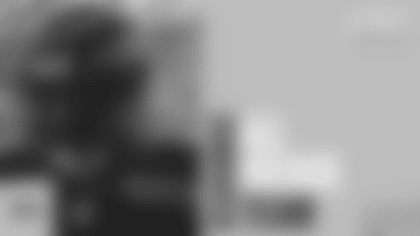 Quarterback: Russell Wilson (2012-present)
We'll start off with one of the easiest choices on this team. Wilson, a 2012 third-round pick, hasn't just been one of the Seahawks' best players this decade, he's been one of the NFL' top players while excelling at the game's most important position. Wilson, a seven-time Pro-Bowler and second-team All-Pro in 2019, ranks second in NFL history with a 101.2 passer rating, and holds franchise records for passing yards, touchdowns, passer rating and completion percentage. Wilson, who has not missed a start in his career, has been a part of 86 regular-season victories, tied for the most (Tom Brady) by a starting quarterback in his first eight seasons in the Super Bowl era.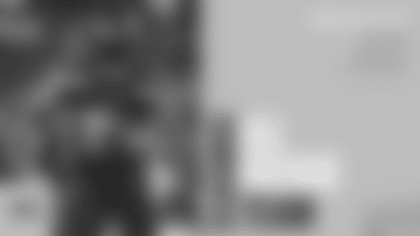 Running Back/Fullback: Marshawn Lynch (2010-2015, 2019), Chris Carson (2017-present) & Michael Robinson (2010-2013)
Lynch arrived in Seattle in a midseason trade during Carroll and Schneider's first year in Seattle, and in addition to becoming one of the most productive running backs in franchise history, he became a tone-setter for the entire team with his physical play. Carson, a seventh-round pick in 2017, has only been with the team for three years, but has already made his mark, rushing for 1,151 yards in 2018 and 1,230 yards last season. From 2011-2014, Lynch rushed for more than 1,200 yards and double-digit touchdowns for four straight years. In addition to being a Pro-Bowl fullback who helped pave the way for Lynch, Robinson was also one of Seattle's top special teams players.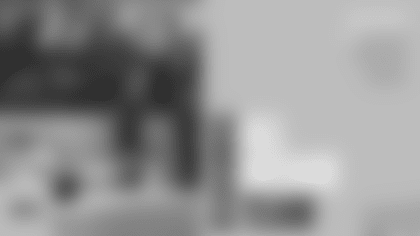 Receiver: Doug Baldwin (2011-2018), Tyler Lockett (2015-present), Golden Tate (2010-2013) & Jermaine Kearse (2012-2016)
Baldwin, who retired after the 2018 season, went from going undrafted out of Stanford in 2011 to becoming arguably the best receiver in franchise history not named Steve Largent. A two-time Pro-Bowler, Baldwin finished his Seahawks career with the second most touchdown catches (49) in team history and the third most receiving yards (6,563) and receptions (493). Lockett began his career as one of the league's top returners while also being a productive receiver, and he has in more recent years proven he is also an elite receiver, piling up more than 2,000 yards and 18 touchdowns over the past two seasons. Tate, a second-round pick in the 2010 draft, was the leading receiver on Seattle's Super Bowl winning team and was also a dynamic punt returner, while Kearse edges out Sidney Rice for the final spot on account for his knack for making so many big catches late in games, none bigger than the overtime game-winner that sent Seattle to Super Bowl XLIX.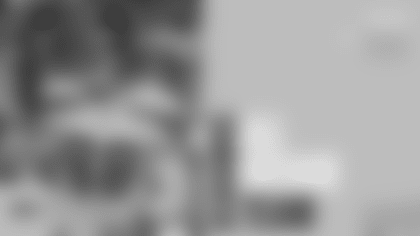 Tight End: Zach Miller (2011-2014) & Jimmy Graham (2015-2017)
Miller was one of the first big splashes Carroll and Schneider made in free agency, signing in 2011, and was a big part of Seattle's offensive success on the way to two Super Bowl appearances, particularly as one of the NFL's best blocking tight ends. Graham, who was acquired in a 2015 trade, might not have quite lived up to the crazy numbers he put up in a more pass-happy New Orleans offense, but he was still one of the most productive pass-catching tight ends in Seahawks history, catching 170 passes for 2,048 yards and 18 touchdowns.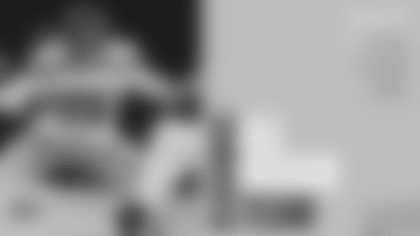 Offensive Line: OT Duane Brown (2017-present), OT Russell Okung (2010-2015), C Max Unger (2009-2014), G J.R. Sweezy (2012-2015, 2018) & G D.J. Fluker (2018-present)
Are we cheating a little bit by picking two left tackles? Probably, but on this fictitious team, we're going to assume Okung or Brown, who both earned Pro-Bowl honors as Seahawks, could figure things out at right tackle. If you really want a true right tackle, Breno Giacomini or Germain Ifedi would be the choice. Unger over Justin Britt was a tough call, but as good as Britt has been since moving to center, Unger, one the few players on this All-Decade team not acquired by Carroll and Schneider, was a two-time Pro-Bowler and a first-team All-Pro during his time in Seattle. Sweezy and Fluker get the nod at guard as a pair of guards who fit Seattle's physical style of play.
Defensive Line: DE Michael Bennett (2013-2017), DE Cliff Avril (2013-2017), DE Frank Clark (2015-2018), DE Red Bryant (2008-2013), DE Chris Clemons (2010-2013), DT Jarran Reed (2016-present), DT Brandon Mebane (2007-15) & DT Tony McDaniel (2013-2014, 2016)
Carroll loves a deep defensive line rotation, so we're giving him one here. The Seahawks landed Avril and Bennett during the same week of the 2013 offseason, key moves to helping Seattle's defense go from really good in 2012 to historically great in 2013, and those two remained key pieces on some of the best teams in franchise history. They're joined at defensive end by Clemons, who had three straight double-digit sack seasons in Seattle; Bryant, a converted defensive tackle who found success after Carroll moved him to end; and Clark, who had 32 sacks in his final three seasons with the Seahawks. Mebane was a steady presence in Seattle's interior line for nine seasons and a veteran leader on some incredibly talented but young defenses early in the past decade. He's joined at defensive tackle by Reed, one of only three defensive tackles in franchise history to record double digit sacks in a season, and McDaniel, a starter on both Super Bowl teams who defensive teammates always regarded as one of the most underappreciated pieces of those defenses.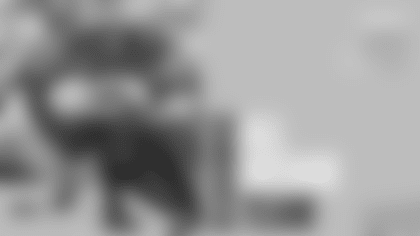 Linebacker: Bobby Wagner (2012-present), K.J. Wright (2011-present) & Bruce Irvin (2012-2015)
Wagner will go down as one of the greatest players in franchise history and is on a Hall of Fame trajectory having been named first-team All-Pro five times, and most recently, named to the NFL's All-Decade Team. And it'll be hard to ever separate Wagner from Wright when you think of one of the two, as those two have been in the middle of Seattle's defense together for eight straight seasons. While Wagner set the franchise tackle record last season, Wright was able to move into third place on that same list, and in his ninth season he recorded a career-best 132 tackles and three interceptions. Irvin, a first-round pick in a draft class that also included Wilson and Wagner, began his career as a defensive end and recorded 8.0 sacks as a rookie, then moved to strongside linebacker where he was a starter for both Super Bowl teams.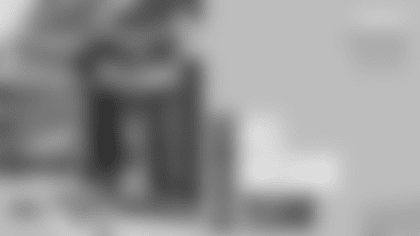 Cornerback: Richard Sherman (2011-2017), Shaquill Griffin (2017-present) & Brandon Browner (2011-2013)
A fifth-round pick in 2011, Sherman became a starter midway through his rookie season due to injuries, and he never looked back, establishing himself as one of the game's best cornerbacks and the most vocal member of the famed Legion of Boom secondary. A three-time first-team All-Pro and member of the NFL All-Decade team, Sherman is also responsible for one of the biggest plays in franchise history, his deflected pass that clinched Seattle's NFC championship game victory over San Francisco. Griffin is coming off of a Pro Bowl season and is a three-year starter, while Browner was signed out of the CFL and became a Pro-Bowler in his first season with the Seahawks. And yes, all three of these corners played on the outside, but for this exercise we're assuming one of the three could play in the slot.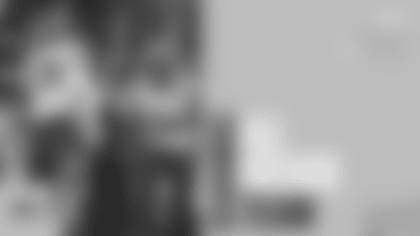 Safety: Earl Thomas (2010-2018) & Kam Chancellor (2010-2018)
Drafted in the same year, Thomas and Chancellor became two of the most important players on some of the best teams in franchise history, and last week Thomas was named to the All-Decade Team, while a lot of people mentioned Chancellor as one of the team's biggest snubs. Thomas, a rangy free safety with unmatched intensity, was a five-time All-Pro during his time in Seattle, while Chancellor, the hard-hitting intimidator of the defense, was a four-time Pro-Bowler and two-time second-team All-Pro.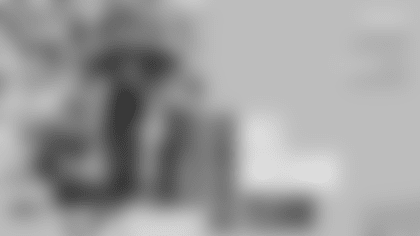 Specialists: P Jon Ryan (2008-2017), K Stephen Hauschka (2011-2016), LS Clint Gresham (2010-2015), KR/PR Leon Washington (2010-2012)
Ryan, Hauschka and Gresham spent most of the decade as Seattle's regular specialists and all excelled at their jobs, with Ryan earning a special place in franchise history for his NFC championship game touchdown pass on a fake field goal. And while his tenure hasn't been very long, current punter Michael Dickson deserves a mention here as well after becoming a first-team All-Pro and Pro-Bowler as a rookie. Tyler Ott has been incredibly steady as Seattle's current long snapper, but Gresham gets the slight edge for longevity. Washington was a second-team All-Pro as a returner in 2010, and a Pro-Bowler in 2012, and had four kick-return touchdowns as a Seahawk while also averaging 10.3 yards per punt return. Lockett would also be in the running for the return job on this team, but we'll give the nod to Washington with Lockett already on here as a receiver.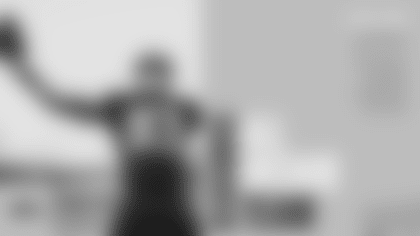 Special Teams: LB Heath Farwell (2011-2014), WR Ricardo Lockette (2011, 2013-2015), DB DeShawn Shead (2012-2017), CB Neiko Thorpe (2016-present), LB Mike Morgan (2011-2016), S Chris Maragos (2011-2013)
In addition to the aforementioned specialists, it's worth also highlighting some of the top special teams players over the past decade, players who weren't necessarily household names for their play on offense or defense, but who were a big part of Seattle's success.