Good morning, 12s. Here's a look at what's out there today — Wednesday, November 30 — about your Seattle Seahawks.
DK Metcalf Ranked Among League's Best Players Under 25
Metcalf is on-pace for his second 1,000-yard season, catching 59 passes for 671 yards and four touchdowns through 11 games. NFL Draft Analyst Jordan Reid breaks down Metcalf's ranking.
With elite speed and 6-foot-4 size, Metcalf is a vertical target who places a tremendous amount of stress on defenses. He already set Seattle's single-season record for receiving yards during his second season (2020) with 1,303, and he has a pair of double-digit TD seasons under his belt. Metcalf runs past defenders with ease but also has the catch radius to consistently win at the catch point and the traits to pile up yards after the catch. Metcalf turns 25 in a little over two weeks. -- Reid
Metcalf has caught five or more passes in his last four games. Seattle will need Metcalf's production in Week 13's road matchup against the Los Angeles Rams. In a season in which Seattle continues to overcome marginal national expectations, Metcalf continues to prove to be the cream of the crop amongst a core of talented future stars of the game.
Emerald Queen Casino To Host Viewing Party For Sunday vs. Rams
As the Seahawks take on the Rams this weekend, join us at Emerald Queen Casino Event Center on Sunday, December 4th for a Seahawks Viewing Party brought to you by EQC and Coca-Cola! Get ready as Gee Scott, DJ Supa Sam, Seahawks Dancers, and Seahawks Legend Lofa Tatupu bring the energy. In addition to live entertainment, enter a raffle to win autographed jerseys, co-branded EQC gameday shirts, and exclusive items from Coca-Cola. Join us at 12:00 PM and bring the noise! Learn more here.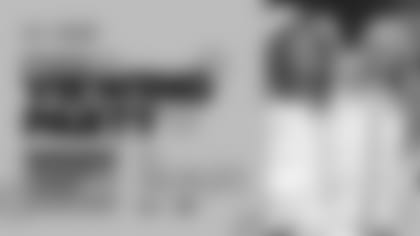 Go behind the scenes with team photographer Rod Mar as he shares moments from Week 12 vs. the Las Vegas Raiders on November 27, 2022 at Lumen Field. Eye On The Hawks is presented by Western Washington Toyota Dealers.