Here's a look at what's 'out there' for today – Wednesday, July 17 – about your Seattle Seahawks:
Football Is Football
Regardless of what sport comes to your mind when you hear the word "football," you'd be a fan of what was going on in the backyard of the Virginia Mason Athletic Center on Tuesday. The German football club Borussia Dortmund, commonly referred to as Dortmund, spent the day at the Seahawks headquarters training for their upcoming match against Seattle Sounders FC.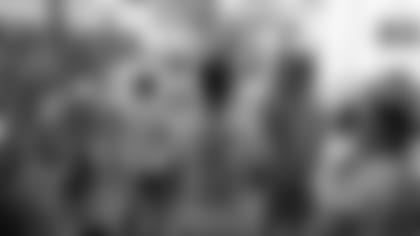 Starting with a tour of the facility, the squad made their way throughout VMAC in awe of the what we call the Seahawks' home. Dortmund spent the sunny afternoon training out on the outdoor practice fields, which had been custom-painted to accompany the soccer team (or should I say, "football team?").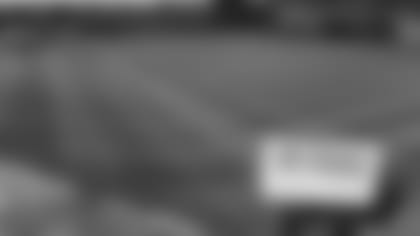 The fun didn't stop there, however, as star player Mario Götze and newly-signed rookie and American Gio Reyna competed against Seahawks rookies DK Metcalf and L.J. Collier in a cross-sport challenge. The challenge, which was organized by NFL International, featured the four players competing in a mix of four challenges; two of which were football-based and the other two were soccer-based (sorry, I meant football). I can't forget to mention that Blitz was also involved, playing as the goalie for the 'Penalty Kick Shootout' challenge.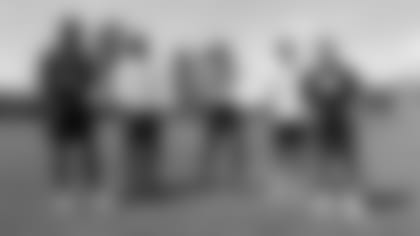 Dortmund is in town as a part of the international friendly between the German team and Seattle Sounders FC. The Wednesday night match will be the first time that the two clubs have met in history. Kickoff is set for 7:30 p.m. PT at CenturyLink Field and tickets are available here.
Social Post Of The Day
Today's 'Social Post of the Day' comes from former Seahawks safety and Super Bowl XLVIII champion Chris Maragos, who hangs up his cleats and retires from the National Football League via Twitter.
The German football club Borussia Dortmund visits the Virginia Mason Athletic Center to train for the day ahead of their match against Seattle Sounders FC.