Here's a look at what's 'out there' for today – Tuesday, August 20 – about your Seattle Seahawks:
100 Years Young
Quite possibly one of our most seasoned 12s to date, Tacoma resident Margaret Morell-Walkup turned 100-years-old on Saturday. The team decided to make it one to remember on her centennial celebration when Seahawks mascot Blitz and Bud Light surprised her at the Tacoma Lutheran Retirement Home.
Blitz and our partner did not show up empty-handed as they made the surprise appearance at the birthday party. Morell-Walkup was gifted a birthday card signed by a handful of Seahawks players, as well as custom-made Seahawks jersey featuring her first name and the number '100.'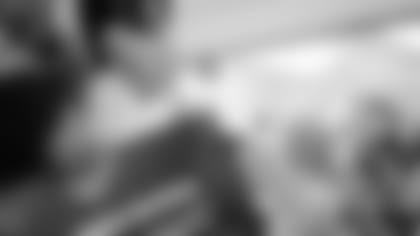 We collaborated with our official beer sponsor to show our support for Margaret and her incredible life, in honor of #NFL100 and the League's hundredth-year anniversary.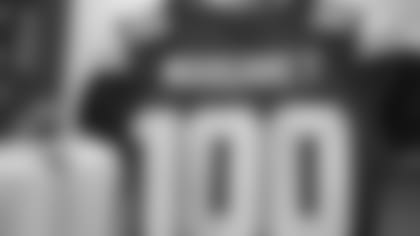 Although she is not physically able to attend games, the 100-year-old 12 watches her favorite team live on television every weekend. Margaret's daughter and son-in-law say that she knows the players well and often talks about the team with her family and friends.
Special thanks to our partner Bud Light for helping us make this unique recognition happen.
Social Post Of The Day
Today's 'Social Post of the Day' comes from University of Washington Football, as they posted a photo featuring three former Huskies, Seahawks tight end Will Dissly, rookie linebacker Ben Burr-Kirven, and Broncos linebacker Keishawn Bierria.