Programming note: Following today's post, the Round-Up will be on break until next Monday, July 8 for the Fourth of July holiday. Happy Independence Day, 12s!
Here's a look at what's 'out there' for today – Tuesday, July 2 – about your Seattle Seahawks:
Madden NFL 20
This one goes out to all of our Madden fans out there—The moment you've all been waiting for, the rookies have been ranked. Every year the newest rookie class is put through the EA Sports system and each player is given a numbered ranking out of 100. This unique number is so finely calculated by EA and affects the overall performance of the player within the game.
EA's official Twitter account for the Madden NFL Franchise tweeted out a video on Monday in which a handful of rookies from around the League react to their Madden ranking. Some good reactions, some bad reactions (mostly bad). Seahawks rookie wide receivers DK Metcalf and Gary Jennings were both featured in the video. The wideouts received overall scores of 76 and 69, respectively.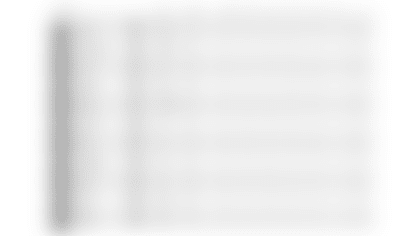 In the graphic above, you can see all of the stats assigned to each individual player. The five statistics that are shown, in addition to the overall ranking, are (from left to right) Awareness, Speed, Acceleration, Agility, and Strength. In the video from EA Sports, Metcalf seemed pretty happy with his speed score of 95.
This will be the first NFL season that EA Sports consistently adjusts Madden stats throughout the season, as they will have rating adjustors attend games. The stats will be adjusted during the 2019 season based on the players' performances. The role of "EA Sports Madden NFL Ratings Performance Adjustor" came to be during the 2018 season, when Jacksonville Jaguars running back Leonard Fournette complained about his low rating.
Next time you attend a game, look out for some gameday personnel sporting a black jacket with that title stamped on the back. Be sure to stay tuned for the release of Madden NFL 20 to see the ratings of the rest of the Seahawks roster.
Social Post Of The Day
Today's 'Social Post of the Day' comes from Seahawks offensive coordinator Brian Schottenheimer, as he sends out a 'Good Luck' Tweet supporting the US Women's national team prior to facing England in the semifinal round of the FIFA Women's World Cup on Tuesday.
Seahawks receiver Tyler Lockett went back to his hometown of Tulsa, Oklahoma to put on a youth football camp.