Seahawks rookie tackle Abraham Lucas continues to show improvement in his rookie campaign.
Good afternoon, 12s. Here's a look at what's out there today — Tuesday, September 27 — about your Seattle Seahawks.
Rookie Tackle Abraham Lucas Continues To Impress
The Seahawks 2022 draft class continues to flash the potential that resulted in each player getting the phone call to change their life, and third-round rookie offensive tackle Abraham Lucas continues to show improvement as a starter in his rookie campaign.
Offensive linemen often don't get the praise of their skill-player peers, but that isn't the case for Lucas. Brought in with fellow rookie tackle Charles Cross to help build the Seahawks offensive line of the future, Lucas has earned a starting spot and some praise in a short time.
In Week 3, Lucas did a solid job of protecting Seahawks quarterback Geno Smith, who threw for two touchdowns. Pro Football Focus highlighted Lucas as one of the bright spots of Seattle's 27-23 loss to the Atlanta Falcons.
Seattle's offensive line surrendered 12 pressures across 46 team pass-blocking snaps, with Lucas giving up only two.
Following the loss, Lucas discussed whether the NFL experience has taken him by surprise thus far.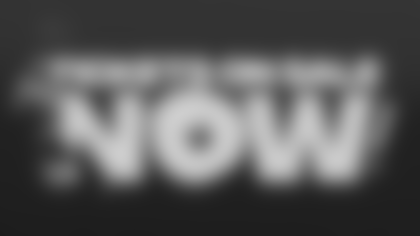 2023 Tickets On Sale Now!
Secure your tickets today to experience the best gameday in the NFL!
"I don't know if anything has been a surprise," said Lucas. "It's more like – it is a job now and going from college to now. I used to be in school, but now I don't have classes. And the football operations building is essentially my office, that's how I view it. I go in, sit at my desk and I study what's on my screen and then go out to practice every single day. That's not a surprise, but the biggest adjustment."
Lucas may be a few months out of school, but he's proven that he can handle the rigors of the NFL thus far like a professional. 
Social Post Of The Day
NFL Rookie Watch highlighting the play of Seattle Seahawks rookie tackle Abraham Lucas
Go behind the scenes with team photographer Rod Mar as he shares moments from Week 3 vs. the Atlanta Falcons on September 25, 2022 at Lumen Field. Eye On The Hawks is presented by Western Washington Toyota Dealers.