Good morning, 12s. Here's a look at what's out there for today – Tuesday, August 23 – about your Seattle Seahawks.
ESPN's Mina Kimes Talks Seahawks On "Bump and Stacy" Show
ESPN NFL Nation insider Mina Kimes is one of the hardest-working women in the business. You can catch her on a daily basis covering the ins and outs of the sweet science of football on ESPN as part of the NFL Nation team. An avid Seahawks fan, Kimes' penned an essay on Tumblr about the development of her love for the team through her father - which led to her getting an opportunity at ESPN. In preparation for the 2022 NFL season, Kimes sat down with Stacy Rost and Seahawks Legend Michael Bumpus of Seattle Sports 710AM's "Bump and Stacy."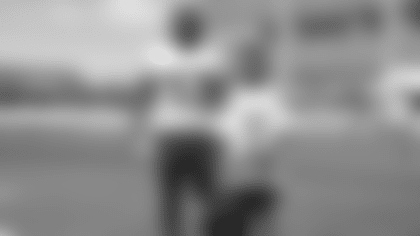 Exclusive Events
We are excited to be offering special events for everyone to enjoy this season including holiday-specific events and more! Be on the lookout for event date announcements throughout the season! Grown-ups can use #Junior12s across social media to share memories and fun moments from events!
Kimes discussed her outlook for the season with so many young players, calling the season a 'retool' rather than a 'rebuild'. 
"With a year like this, which is not quite a rebuild – I guess they're calling it a retool – I think priority No. 1 is just hoping that you see development from the younger players," Kimes said. "Whether that's a Boye Mafe or a Charles Cross, an Abe Lucas, who of course penalties aside looks very good in the preseason, you just want to see them continue to develop."
Kimes is optimistic, yet realistic about the growing pains for the rookies, and the team as a whole.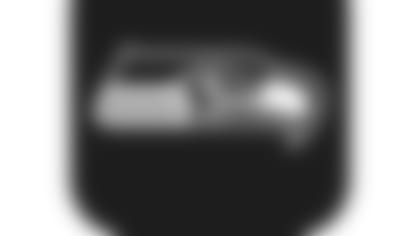 Seahawks Mobile App
Download the Seahawks app to stay up to date on the latest team news.
"Nobody has any delusions, I think, that this is a team that's going to make a deep playoff run, but you want to see the pieces in place so that next year if they draft a quarterback or go after one in free agency, it feels like the foundation is set for you for the next playoff team," Kimes said. "You're focusing on players and their development, and watching Seattle, there's things to be encouraged by, there's things to be frustrated by. I mentioned the two offensive tackles, aside from the false starts by Charles Cross, obviously really encouraging signs from both him and Abe Lucas both in pass protection and run blocking. Charles Cross, coming from more of that Air Raid, spread-them-out offense (at Mississippi State), something I wanted to see (was) how does he look in both the pass and the run game? And so far the early returns are really good."
Kimes is also an avid Seattle Mariners fan. She got an opportunity to throw out the first pitch for the Mariners this summer.
One thing's for sure, the Seahawks are trending up as a franchise. To read more about Kimes' sit-down with the Bump and Stacy duo as well as listen click here.
Social Post Of The Day
The Seattle Seahawks take the afternoon to unwind, refresh and realign at Top Golf.
The Seahawks took the field for Training Camp practice #16 and the team did not shy away from the intensity as they get ready for their last preseason game later in the week against Dallas.