Good morning, 12s. Here's a look at what's happening today – Tuesday, Nov. 23 – for your Seattle Seahawks.
ESPN Looks Back At Seahawks' Best Thanksgiving Memory
Thanksgiving and football go together like, well, Thanksgiving and turkey. Or stuffing. Or mashed potatoes. OK, I'm on a tangent thinking about Thursday -- but you get the point. You can't have one without the other, whether it's attending your local high school game, throwing a ball in the yard or watching NFL teams play in the afternoon. The Seahawks have a history, albeit short, of playing football on Turkey Day. Seattle has played on the holiday four times in franchise history, with games in 1980, 1986, 2008 and 2014. With a 2-2 record, the Seahawks' success has been solid considering all four games were played on the road.
For this week's power rankings story, ESPN beat writers were asked to write about their team's most memorable Thanksgiving game. Brady Henderson, ESPN's Seahawks reporter, chose Seattle's 2014 battle with the San Francisco 49ers -- a 19-3 win.
"It was one thing for the Seahawks to hand their archrivals a 16-point loss while the whole country watched in prime time. What happened next had to make the 49ers' skin crawl: Russell Wilson and Richard Sherman chomping on turkey legs on the 49ers logo at midfield of their brand-new stadium, where NBC had set up a Thanksgiving spread for its postgame interview. It had to be especially tasty for Sherman given his animus toward Niners QB Colin Kaepernick -- whom he picked off twice that night -- and coach Jim Harbaugh. Dessert came next in the form of a tweet from 49ers owner Jed York, who apologized to fans for a performance that he said 'wasn't acceptable.'"
The Seahawks-49ers rivalry was at its peak around this time, as both teams were routinely battling each other to win the division and make the Super Bowl. Winning in the 49ers' stadium on such a big stage undoubtedly made it a great holiday for all 12s.
Sidney Jones IV Joins 710 ESPN Seattle
Following injuries to D.J. Reed and Tre Brown, the Seahawks were in need of someone to step up at cornerback in Week 11.
Sidney Jones IV did just that, totaling 11 tackles, one tackle for loss, one pass defensed and a near-interception that was overturned following a review. The University of Washington alum has played well in his return to the Pacific Northwest this season, already topping his career high for total tackles.
Jones joined 710 ESPN Seattle's "Wyman and Bob" on Monday for their player spotlight interview. You can listen to the full interview here and read some highlights below.
On if he thought Sunday's overturned interception was, in fact, an interception:
"Very much so. I have no doubt in my mind that that was an interception. I've watched the clip hundreds of times probably already, and I'm like 'What are they seeing that I don't see?' Even on the field there was no doubt. Sometimes you can know, like 'Oh, I hope they don't see that.' There was not a second in my mind that I thought I dropped it. I thought it was definitely a catch, but what can you do now?"
On the feeling of returning to the PNW this season:
"It's been good -- Seattle's been like my second home. When I got traded here it was kind of like, 'Dang, this is a dream come true.' I always watched (Richard Sherman) and the (Legion of Boom) ball out. Just to be a part of this organization has been good."
On taking pride in being a tackling cornerback:
"Definitely (take pride in it). My weight is not the highest compared to other corners around the league, but I feel like I'm the best tackler out there. In terms of doing my job, setting the edge and making the tackles I'm supposed to make. Running backs or tight ends weigh a lot more than me and I still find a way to get them on the ground. I played safety growing up and I was always a hitter, and I still try to keep that same mentality in tackling and hitting and being aggressive."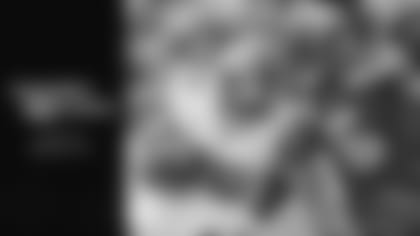 Listen To The Seahawks Insiders Podcast
Hosted by sideline reporter Jen Mueller and Seahawks Senior Digital Media Reporter John Boyle, the Seahawks Insiders podcast takes an in-depth look at each week's Seahawks game and analyzes the previous week's matchup. Available on Spotify, Apple Podcasts, and wherever else you get your podcasts.
Social Post Of The Day
Rookie Tre Brown's promising season ended prematurely on Sunday, but he remains excited for the future:
Go behind the scenes with team photographer Rod Mar as he shares moments from the Seattle Seahawks' 23-13 loss to the Arizona Cardinals on November 21, 2021 at Lumen Field. Eye On The Hawks is presented by Western Washington Toyota Dealers.