Here's a look at what's 'out there' for today – Thursday, June 20 – about your Seattle Seahawks:
Washington Women Who Dare
One of our very own has recently been recognized for the first profile in YWCA's newest series, Washington Women Who Dare. Seahawks Senior Vice President of Revenue Amy Sprangers kicks off this new series that celebrates the collective strength of women in our community.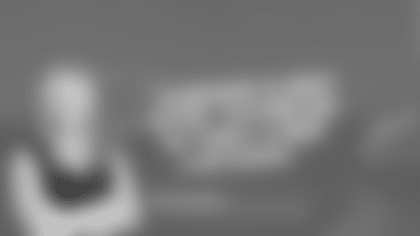 Sprangers has strong roots in the Pacific Northwest region, as she graduated from the University of Washington and has been with the organization for over 19 years. The Bainbridge Island native has a true passion for sports and is extremely committed to the 12s, both on and off the field. As a part of her profile in this new series, Sprangers spoke with YWCA about the importance of representation at all levels and her vision for women and girls in Washington.
"I really believe in surrounding yourself with an incredible team of people and I'm fortunate enough to work in sports—so teamwork is just been something that is absolutely part of my mentality. I really feel you're better together, you're stronger as a team. I've worked really hard in my career and what I'm really proud of is now I have the opportunity to help other women and men on my team achieve their goals," said Sprangers in one of the answers in the article.
The full Q&A article dives into a handful of specific topics including empowerment, making an impact in the community, and overcoming barriers. The full article can be found here.
This isn't the first time that the Seahawks VP has been recognized for her incredible efforts and impact. Sprangers was recently honored last month by the American Lung Association, receiving the 'Outstanding Mother Award.'
Not too long ago, Seahawks staff, Legends, and players spent some time at YWCA's Angeline's Day Center in Seattle, where volunteers worked in the kitchen, served lunch, and interacted with the women of Angeline's Day Center. This visit was a part of a greater community event held by the organization last Friday, to take part in the NFL's Huddle For 100 Initiative.
Social Post Of The Day
Today's 'Social Post of the Day' comes from United Way King County, as they shared a quote and photo from cornerback Neiko Thorpe as he spoke to a group of middle schoolers during the Character Playbook Experience on Wednesday.
More From Around The Web
Gregg Bell at The Tacoma News Tribune shares the Seahawks' training camp dates and how fans can register to attend open practice.
John Clayton from 710 ESPN Seattle lays out the position battles and where they sit before training camp.
Training Camp Tickets On Sale Now
Tickets for 2019 Seahawks Training Camp Presented by Safeway are officially on sale as of 10 a.m. on Thursday. For more information and registration details, please follow this link to our site.
As part of the NFL's celebration of its 100th season, the league launched a 'Huddle for 100' initiative challenging players, legends, and staff from each team to make a difference in the communities they live. The Seahawks held a series of 'Huddle for 100' events around the Seattle area on Friday, June 14, making one stop at YWCA's Angeline's Day Center, where volunteers worked in the kitchen, served lunch and interacted with the women of Angeline's Day Center.