Good morning, 12s. Here's a look at what's out there today — Thursday, January 19 — about your Seattle Seahawks 
Geno Smith Nominated for Seattle Sports Commission's Seattle Sports Star of the Year, Men's Sports
Over 4,200 passing yards, 30 passing touchdowns and leading the league in completion percentage (69.8) helped Smith lead the 9-8 Seahawks to a playoff berth while earning his first Pro Bowl nod.
Seahawks Legends Tyler Lockett and K.J. Wright have taken home Sports Star of the Year honors thus far this decade.
Some past Seahawks recipients of the Sports Star of the Year honors: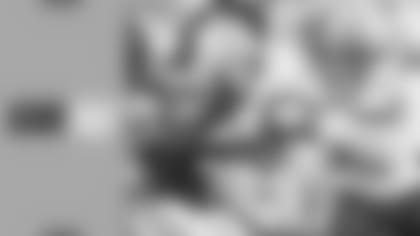 Listen To The Hawk Talk Podcast
Every week, Michael Bumpus and Nasser Kyobe release two podcasts analyzing the Seahawks previous game and previewing the next Seahawks opponent. Available on Spotify, Apple Podcasts, and wherever else you get your podcasts.
○    1988 John L. Williams
○    2003 Matt Hasselbeck
○    2005 Shaun Alexander
○    2014 Seattle Seahawks (Team)
○    2015 Michael Bennett
Fans can vote for Smith for the 2022 Seattle Sports Commission Sports Star of the Year, Men's Sports, as well as the Women's Sports Star and Sports Story of the Year here.
Social Post Of The Day
9 years ago today, Seahawks Legend Richard Sherman sent the San Francisco 49ers home in the NFC Championship before making the post-game speech heard 'round the world. #Seahawks
Go behind the scenes with team photographer Rod Mar as he shares moments from the Seahawks' Wild Card game vs. the San Francisco 49ers on January 14, 2023 at Levi's Stadium. Eye On The Hawks is presented by Western Washington Toyota Dealers.