Here's a look at what's out there for today – Thursday, May 21 – about your Seattle Seahawks.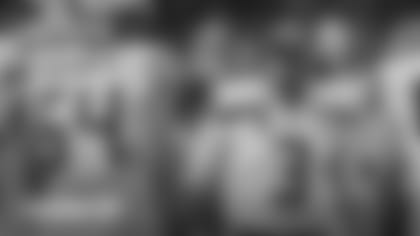 Wilson & Wagner Named To CBSSports.com's Top 100 List
Top 100 lists have become a popular form of offseason content, and one person who has doing that for a long time is Pete Prisco of CBSSports.com. Prisco's 2020 Top 100 list came out on Wednesday, and once again Seahawks quarterback Russell Wilson and linebacker Bobby Wagner both made the cut.
Wilson makes a big jump in Prisco's rankings, going from 28th last year to No. 3 on this year's list behind only Patrick Mahomes and Aaron Donald, with Prisco noting that Wilson "was outstanding last season and was in the MVP conversation."
Wagner checks in at No. 38 on the list, a drop from No. 9 last year, but he's still the top off-ball linebacker on the list.
And speaking of CBSSports.com…
Wilson A Top Tier Quarterback
On the same day Prisco put out his annual Top 100, Jason LaCanfora put out his annual quarterback tiers article, and for the fourth time in as many years doing this exercise, LaCanfora puts Russell Wilson in the top grouping: Bona Fide Franchise Quarterbacks.
"Wilson is a surefire first-ballot Hall of Famer who seems destined to be better appreciated down the line than, by many, in realtime," LaCanfora writes.
Joining Wilson in Tier 1 are Patrick Mahomes, Lamar Jackson, Deshaun Watson, Tom Brady, Drew Brees, Aaron Rodgers and Carson Wentz.
Social Post Of The Day
Today's social post comes from the NFL's Twitter account which shares a video featuring Wilson's top plays from every game last season.