Here's a look at what's out there for today – Thursday, May 7 – about your Seattle Seahawks.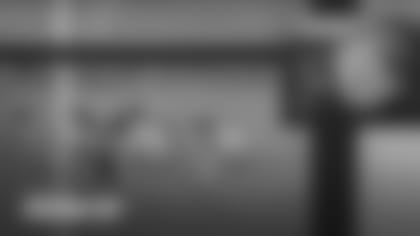 Film Sessions On Some Of The Seahawks' Recent Additions
The Seahawks have added a number of players through free agency, the draft and one trade that they hope can help make the team better in 2020. To learn more about those players, Seahawks.com is having former players break down the games of some of Seattle's newest additions. So far we've covered first-round pick Jordyn Brooks, trade acquisition Quinton Dunbar and free-agent signing Phillip Dorsett II. Keep an eye out for more film session videos soon.
Former Seahawks linebacker and radio analyst Dave Wyman on linebacker Jordyn Brooks: "He's a very aggressive, he's a good tackler, he's really fast, and just plays ferociously." Wyman also notes that Brooks has, "linebacker eyes, and I love it."
Wyman points to Brooks' tackling ability that contributed to him having 20 tackles for loss last season, saying, "Once he gets his hands on someone, they're going down to the ground."
Former Seahawks safety Paul Moyer on cornerback Quinton Dunbar: "This guy's instincts, the way he reads routes, are some of the best I've seen, and more importantly, he's a playmaker.
Moyer, who is an analyst on the Seahawks pre-game and post-game radio shows, added, "The common theme is that Quinton Dunbar is one of the best route-readers I've seen… Very few guys in the league can do what he does from off the ball. I'm excited about this guy.
Former Seahawks receiver Michael Bumpus, an analyst for the pre-game and post-game shows and for 710 ESPN Seattle, said of receiver Phillip Dorsett II: "He's a technician, he has tools at the top of his route, and he's really sharp… His speed and his catching ability is really going to help this offense."
Social Post Of The Day
Today's social post comes from our Twitter account, which encourages fans to donate to Seattle Children's Hospital COVID-19 relief for a chance to win a signed Shaquem Griffin jersey.