The Seahawks ended the 2022 season with a playoff loss, but they also flew home from the Bay Area already to what they expect will be a bright future. 
"Our guys feel like we are getting started," Seahawks coach Pete Carroll said two days after Seattle's Wild Card loss to the 49ers. "… We came out of it with the mentality that we are moving forward, and we are going. I couldn't ask for anything more in that regard. That's why having a winning record and being in the playoffs was a plus for us."
And it's easy to understand why the Seahawks can so easily look to the future. With so many young players, including seven 2022 draft picks, contributing in 2022, and with a ton of draft capital at their disposal this year—the Seahawks have four picks in the first two rounds, including the No. 5 overall pick—the Seahawks feel like the 9-8 season they just wrapped up was only the beginning of what could be a very successful stretch for the franchise. 
"(Players) are excited and encouraged about it," Carroll said. "The coaches feel like that, and the personnel (department) feels like that, fueled by the big transition we made last year and all of the elements that come with that. It's factored in and we can feel it. Going into the draft, we can feel it. There is a momentum about it and hopefully, we will be able to cash in."
And with the 2022 season now in the rearview mirror, it's time to take a look back at the year that was and recognize some of the best players, plays and moments from the past season with our Seahawks.com 2022 season honors. And once again, a reminder that these honors are unofficial and represent the views of one scribe with questionable opinions, so please don't take any of this too seriously.
Offensive MVP: QB Geno Smith
The Seahawks opened training camp with a quarterback competition, with Geno Smith and Drew Lock competing for the job. They finished the season, which ended with a playoff berth few outside of the organization saw coming, with Smith having played every offensive snap in every game—the only quarterback in the league to do so—on his way to Pro-Bowl honors for a season in which he led the NFL in completion percentage (69.8), finished fourth in touchdown passes (30) and fifth in passer rating (100.9). Smith set franchise records for completion percentage, passing yards (4,282) and completions (399), breaking the marks established by the quarterback he replaced, Russell Wilson, and he also joined Wilson and Dave Krieg as the only quarterbacks in team history to throw 30 touchdown passes in a season.
Smith surprised the football world, though not himself, with his play in what was his first season as a starter since 2014, and he did so while maintaining an incredibly level-headed and mature approach to a season that, for many in his position, might have felt like an occasion to scream "I told you so!" for four straight months.
Smith's impressive perspective on his situation was never more evident than when he was asked in December about spending seven seasons as a backup when he felt he could have and should have been starting somewhere.
"I can't say it was tough, because I have been so blessed," Smith said. "Honestly, my tough times would be a dream to someone else. I never will look at it as something that was too hard for me or really tough because throughout that time, I was still enjoying my life and still in the NFL. For the most part, it was just feeling like there was a glass ceiling and you want to break that ceiling. It's like something hovering over you that you just want to break, so you can continue to grow further. For me, I just had to stay patient until I had the opportunity."
Smith is now set to become a free agent unless he and the Seahawks agree to a contract extension before the new league year begins in March, or unless Seattle uses the franchise tag on Smith, and both sides have made it clear they hope to continue together in 2023 and beyond.
"It's a great story what he did and what he accomplished," Carroll said. "He played terrific football… We have our guy, we need to, hopefully, work things out so he is with us. There is business to be done there of course, but there is no lid on what we can do. The sky is the limit. That along with returning him with his leadership factor that he had, he's a big deal to us. I just couldn't be more tickled by the way the whole thing turned out and how he handled it. Really, as we look to the future, he is a big part of why we are looking to the future so promisingly."
Of course, Smith would be the first to say he didn't accomplish what he did alone, and there are plenty of other offensive players worthy of a mention in this category, including receivers Tyler Lockett and DK Metcalf, who both eclipsed 1,000 yards, and running back Kenneth Walker III, who led all rookies with 1,050 rushing yards and nine touchdowns.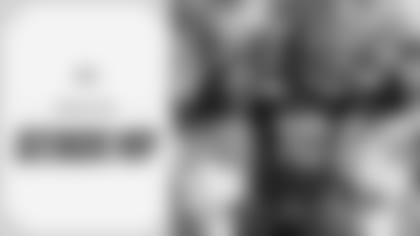 Defensive MVP: OLB Uchenna Nwosu
The Seahawks didn't play as well or as consistently as they would have liked on defense this year, but there were still plenty of standpoint performances on that side of the ball, many of them from young players, only adding to the optimism about what's to come for the franchise.
Cornerback Tariq Woolen was a sensation in his rookie season, recording six interceptions to tie for the league lead and recording 16 passes defensed on his way to Pro-Bowl honors. Safety Quandre Diggs returned from a serious leg injury to play all 17 games and make his third straight Pro-Bowl, and he finished the season playing at his very best. Linebacker Jordyn Brooks was having another great season, his first as the defensive play-caller, recording 161 tackles before a late-season knee injury. And when he was healthy, safety Ryan Neal was one of the best in the game at his craft, finishing the season as Pro Football Focus' top-graded safety, earning him All-Pro honors from that site.
But outside linebacker Uchenna Nwosu narrowly takes this award for his consistent impact from the start of the season to the end—he won Player of the Week honors in Week 1 and finished the season with three tackles for loss against the 49ers—and for being the team's most disruptive pass-rusher after joining the Seahawks as a free-agent acquisition.
Nwosu, who had a then career-high 5.0 sacks with the Chargers last season, knew he could do more given the right opportunity, and he found it as a starting outside linebacker in a new-look defense. He started the year with a sack and a crucial forced fumble on the goal line in Seattle's opening win over the Broncos, and he spent almost the entire season leading the team in sacks before Darrell Taylor caught him with a late surge—both players finished with 9.5 to share the team lead. Nwosu also led the team in tackles for loss (12) and quarterback hits (26), the latter total ranking tied for ninth in the league. Nwosu also added 66 tackles, the most of any defensive lineman/outside linebacker on the team, had three forced fumbles, two fumble recoveries and four passes defensed.
"He's the real deal," fellow outside linebacker Bruce Irvin said of Nwosu midway through the season. "He is the real deal. He doesn't get the fame or recognition that he deserves. The guy just comes in, busts his tail every day, and he produces… He's one of the top edge guys in the league if you ask me."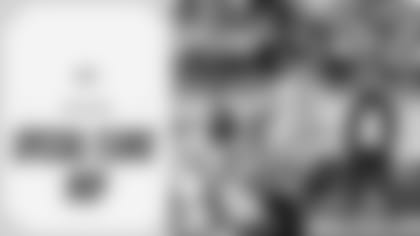 Special Teams MVP: K Jason Myers
The Seahawks were great on special teams again this year, finishing second in Rick Gosselin's annual special teams rankings, which take into account how teams rank in every special teams category, their third straight year finishing in the top three of those rankings. And as a result, there's plenty of love to go around in this category, from special teams captain/leading tackler/team funny man Nick Bellore to punter Michael Dickson, who once again one of the best in the NFL at his craft, to so many other core special teamers like DeeJay Dallas, Dareke Young, Joey Blount, Tanner Muse and Travis Homer, to Godwin Igwebuike, who gave the Seahawks a big boost in the kick return game late in the season.
But of all the deserving special teamers, the top spot goes to kicker Jason Myers, whose standout season netted the second Pro Bowl berth of his career, as well as a spot on the PFWA All-NFC team. Myers, who led the NFL in scoring with 143 points, the last three of which gave the Seahawks an overtime win they needed to reach the playoffs, made 34 of 37 field goal attempts in the regular season, then added a 56-yarder in inclement weather in Seattle's Wild Card loss to the 49ers. Including that kick, Myers was 7 for 7 from 50-plus yards during the season, and his six regular-season field goals of 50 or more yards tied Stephen Hauschka's team record.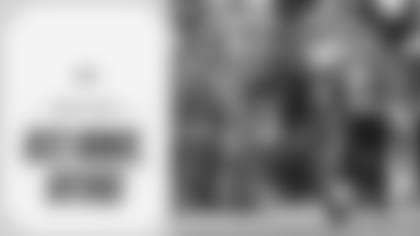 Best Rookie, Offense: RB Kenneth Walker III
A finalist for multiple Rookie of the Year awards, Walker burst onto the scene with a 69-yard touchdown run in Week 5 after Rashaad Penny went down with what was unfortunately a season-ending injury. And once he took over the starting role, Walker, a second-round pick out of Michigan State, spent the rest of the season showing why the Seahawks thought so highly of him.
With elite speed—per NFL Next Gen stats, Walker was the second-fastest ball carrier in the NFL this season, clocking a speed of 22.09 MPH on a 74-yard touchdown run against chargers—elusiveness and power, Walker quickly established himself as one of the NFL's top backs, rushing for 1,050 yards nine touchdowns in just 11 starts, both totals leading all NFL rookies.
Walker, of course, was far from the only rookie in an outstanding draft class to make immediate contributions. First-round pick Charles Cross and third-round pick Abraham Lucas became just the third rookie duo to open a season as a team's starting tackles since the 1970 merger, and both had a huge hand in the success of Geno Smith and the offense. Lucas missed one game due to injury, but otherwise those two played nearly every offensive snap during the 2022 season for a Top 10 scoring offense.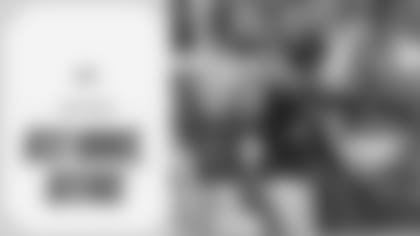 Best Rookie, Defense: CB Tariq Woolen
Like Walker, Woolen is up for multiple Rookie of the Year awards, and the fifth-round pick out of UTSA also became the Seahawks' first player on defense to make a Pro Bowl as a rookie since Lofa Tatupu in 2005.
A former college receiver who was viewed by most as a raw project with intriguing physical traits—the 6-foot-4 Woolen ran a 4.26 second 40-yard dash at the NFL scouting combine—Woolen surprised a lot of people by winning a starting job out of training camp. And while there were some inevitable learning moments, Woolen's rookie campaign saw him set a Seahawks rookie record with six interceptions, a total that tied for the NFL lead and that included a 40-yard return for a touchdown in a win over Detroit. Woolen also contributed 16 passes defensed, three fumble recoveries, 63 tackles and a blocked field goal that was returned for a touchdown by Michael Jackson.
And the way Pete Carroll sees it, Woolen is only scratching the surface of what he can be as a cornerback.
"He'll see so much more than what he was seeing right now," Carroll said. "It's a freaking blur, like it's a storm blowing at him. We're trying to sort it all out. It will be much better for him. He can be a compete player. He can do it all. He'll be able to be a run factor when he needs to be. He needs to learn all the different nuances that happen with all the different alignments and positions that he gets put in and be able to be as solid as that as when he is outside lined up on guys. He's really best when he is lined up on the guy and covering him. He's really clear on how that works and that's when his eyes are tight to what he is looking at. It's the other stuff, the experience stuff that he is going to grow at, but he had tremendous experiences this year to learn. He's really curious and anxious and wants to be great. He was really broken up about the (playoff loss to San Francisco). He didn't like his game at all last week. His heart is in the right place to get good. I think the sky is the limit for him for sure."
Woolen was one of three rookies to make big contributions on defense along with cornerback Coby Bryant and outside linebacker Boye Mafe. Bryant was Seattle's nickel corner all season, and had a strong rookie season, especially considering the fact that he was an outside cornerback throughout his college career and was new to the nickel role. Bryant had four forced fumbles, 2.0 sacks, four tackles for loss and 70 tackles while playing 65 percent of Seattle's defensive snaps.
Mafe, meanwhile, was one of the Seahawks' best run defenders when it came to setting the edge as an outside linebacker, and he also contributed 3.0 sacks. After playing 37 percent of his team's defensive snaps as a rookie, Mafe figures to see his role increase in 2023.
Best Non-Rookie Newcomer: OLB Uchenna Nwosu
As detailed above, Nwosu turned out to be a fantastic free-agent addition, making big contributions throughout the season.
Nwosu wasn't the only newcomer to take on a big role, however. Defensive end Shelby Harris and tight end Noah Fant, who came to Seattle in the Russell Wilson trade, both were starters all season long and made big contributions, with Fant finishing the seasons as Seattle's third-leading receiver behind DK Metcalf and Tyler Lockett.
Center Austin Blythe, another free-agent addition, started all 17 games and was frequently praised by coaches for his strong leadership role on the offensive line.
Best Comeback: S Quandre Diggs
Quandre Diggs' 2021 season ended with him dislocating his ankle and fracturing his fibula with less than a quarter left in the season. Surgery followed, as did uncertainty with Diggs heading into free agency, but after re-signing with Seattle, Diggs not only made it back for the start of the season, he also started every game and played every one of Seattle's 1,156 defensive snaps.
While he wouldn't use it as an excuse at the time, Diggs wasn't quite 100 percent to start the year, but by the end of the season he was once again playing at an elite level, and finished the year making his third straight Pro Bowl while recording four interceptions, the last of which played a huge role in Seattle making the playoffs. With those four interceptions, Diggs is the only player in the NFL with three or more interceptions in each of the past six seasons, and he's the first safety to have that long of a streak of three-plus interception seasons since Hall of Famer Ed Reed.
"That's a remarkable turnaround for him to get back, he had a bad injury right at the end of the season," Carroll said. "Just to get back out there and to be playing is one thing, but to have the confidence that you can hit it, plant, drive, and do all of the things that you need to do is another thing. It took him a while, I think, for him to gain the confidence and return. He was in a return mode for some time during the season. I don't even know if he would have sensed that, but I think that is the reality of it. Once he got really going, he cranked it up, was all over the place, and played really well."
Best Duo: Receivers Tyler Lockett and DK Metcalf
Lockett and Metcalf put up remarkably similar stat lines in 2022—84 catches for 1,033 yards and nine touchdowns for Lockett, 90 receptions for 1,048 yards and six scores for Metcalf—which is fitting considering how important both are for Seattle's offense.
And while it will be incredibly tough for any individual receiver to ever match Hall of Famer Steve Largent's numbers in Seattle, as far as duos go, Metcalf and Lockett might be the best the Seahawks have ever had. Lockett has surpassed 1,000 receiving yards in four straight seasons, a feat matched only by Largent in team history, while the 25-year-old Metcalf is already up to 499 catches, 4,218 yards and 35 touchdowns through four seasons.
Geno Smith deserves all the praise he received and then some for his play in 2022, but having a duo like Lockett and Metcalf to throw to certainly helped Smith play at a Pro-Bowl level.
"They are fantastic players. Look at the game DK had," Carroll said, referring to Metcalf's 10-catch, 136-yard performance against the 49ers that included a 50-yard touchdown. "He had a great football game. DK is just finding it. He's just getting started. I know everybody saw him. He's so feisty and competitive and tough. He's finding his place as the player that he is as many guys are. You have to figure it out and know who you are as a player. As he realizes his impact that he can have, and the consistency that he brings, and toughness, and style, he's just getting going. The other end that we've talked about, I thought Tyler had one of his best seasons. I thought he was phenomenal again. This was his fourth (straight) year that he had 1,000 (yards). He was banged up too. The shot that he took on his injured broken leg from before really factored in the last few weeks. He was just trying to get back out there. He was really sore, and he took a big shot on it. He's struggled through it, fought through it, competed his way, and made so many crucial plays during the season. Again, he's an incredible player. There's not anybody that can do the stuff more consistently than him. He's phenomenal in what he does. We have to get him back to health, and get him right and all that, but he still did it. He did it anyway. He's a marvelous competitor. Amazing."
And when it comes to duos, we'd be remiss if we didn't also bring up Lucas and Cross, who as detailed earlier, were big parts of Seattle's offensive success as rookies.
Unsung Hero: S Ryan Neal
OK, so by the end of the season, Neal was pretty sung, so to speak, making Pro Football Focus' All-Pro team and earning AP All-Pro votes, though not enough to make the first or second team. But with a pair of Pro Bowlers ahead of him on the depth chart in Diggs and Jamal Adams, Neal wasn't being talked about much coming into the season, and even more so after an ankle injury set him back in training camp, paving the way for Josh Jones, and not Neal, to be Seattle's third safety.
Eventually, however, Neal took over the starting role that Jones had stepped into following Adams' Week 1 injury, and Neal played the best football of his career the rest of the way until a knee injury forced him to miss the final three regular season games before he returned for the playoffs.
Neal, who went undrafted in 2018 and began his Seahawks career as a member of the practice squad, had a career-high 66 tackles as well as an interception, a forced fumble and a sack, and he also started a career-high 10 games while becoming a leader in the locker room.
Another player worth a mention in this category is running back DeeJay Dallas, who had a significant role on offense while also being one of Seattle's best special teams players, playing on coverage teams while also handling kick and punt return duties at various times during the season. Carroll even went as far as to say Dallas was perhaps the MVP of Seattle's Week 17 win over the Jets in which he accounted for 98 yards of total offense while also putting in his usual work on special teams, all while playing on a bad ankle only a few weeks removed from a high ankle sprain.
Best Play, Offense: Geno Smith-to-Tyler Lockett 40-Yard TD vs. Saints
Kenneth Walker III's 74-yard and 69-yard touchdown runs were great, as were so many of Geno Smith's touchdown passes to the likes of Tyler Lockett, DK Metcalf and Marquise Goodwin—Smith's touchdown pass to Goodwin late in a Week 10 loss in Munich was a spectacular combination of throw and catch—but if we have to pick one play, it's Smith's 40-yard touchdown pass to Lockett, their second long touchdown connection in a Week 5 game in New Orleans.
From the throw, which was perfectly placed to hit Lockett in stride with three defenders nearby, to Lockett's ability to track the ball and make a play in that much traffic, it was arguably the best of many impressive touchdown throws Smith had in 2022.
Best Play, Defense: Quandre Diggs Overtime Interception vs. Rams That Helped Send Seahawks To Playoffs
Until overtime of Seattle's final regular season game, Tariq Woolen's pick-six against the Lions might have been the winner here. Or perhaps it was Uchenna Nwosu's forced fumble on the goal line, a key play in an emotional Week 1 win over the Broncos.
But in overtime of an eventual Week 18 win over the Rams, Diggs made a play that very well might have made the difference between the Seahawks making the playoff or not. With the score tied and the Rams needing only a field goal for a win, receiver Van Jefferson was briefly running open down the middle of the field, and quarterback Baker Mayfield saw it, unleashing a deep ball that looked like it was either going to hand the Rams the win on that play, or at the very least set them up for a winning field goal. Fortunately for the Seahawks, Diggs saw the play unfolding, and with the ball hanging up in the air a bit, he was able to cover a ton of ground, leaping in front of Jefferson to snag a pick. The Seahawks would use that possession to get into field goal range, and Jason Myers made the game-winner, giving the Seahawks a victory they needed, along with a Lions win over the Packers, to make the playoffs.
Best Play, Special Teams: Tariq Woolen's Blocked Field Goal Returned For A Touchdown By Michael Jackson
By the end of the season, Woolen had established himself as one of the league's top cornerbacks, but early on, his first splash play came on special teams in a Week 2 loss to the 49ers. With the Seahawks struggling to get much going on offense against San Francisco, Woolen gave his team a spark by bursting off the edge, using his speed and length to block a Robbie Gould field goal attempt. Fellow cornerback Michael Jackson picked up the loose ball and took off down the field, returning it 85 yards for a score.
Best Atmosphere, Both Home and Abroad: The Monday Night Opener, and Week 10 in Munich
Lumen Field on gameday is always a special experience, but a Monday night opener against the Broncos and their new quarterback, Russell Wilson? Well, let's just say fans turned it up a notch for that one. The party really got going when Geno Smith hit Will Dissly for a long touchdown on Seattle's opening drive, and Lumen Field was rocking throughout as the Seahawks kicked off the season with a dramatic win.
"The fans were extraordinary, and everything about this whole trip has been great," Carroll said. "… What a spectacle. This is an unforgettable occurrence. To be in that stadium with them all connected like that, I don't know. I was respecting the fact they must have done this a lot because they're really good at it. It is an unforgettable experience and really feel lucky to have a chance to be here."
Even Tom Brady, who has played just about everywhere and in more big games than anyone, said, "That was one of the great football experiences I've ever had, so that says a lot for 23 years in the League, and for a regular-season game. I think the fan turnout was incredible. It felt like a very electric atmosphere from the time we took the field. At the end of the game with them singing 'Sweet Caroline' and 'Country Road' that was pretty epic. I think everyone who was a part of that experience got to have a pretty amazing memory for their life."
Biggest Reason For Optimism Heading Into 2023: Young Talent With More To Come
A lot of this has been covered in other categories, but it's hard not to look at everything the Seahawks got out of their rookie class—from Pro-Bowl play out of Tariq Woolen to the playmaking of Kenneth Walker III to strong play at both tackle spots and so much more—and not get excited about the future. Even better, the Seahawks aren't done adding young talent. Thanks to the Russell Wilson trade, the Seahawks hold the No. 5 pick in this year's draft, the highest they've had under Pete Carroll and John Schneider, and they have four picks in the first two rounds.
"It was very, very fortunate for our guys to have this much exposure this early in their career," Carroll said. "There is so much to be gained. In the midst of the first season of young guys playing, it's just a monster of issues and concerns. What will happen is that all of the noise will quiet for them, their vision will expand, things will slow down, and all of those normal things that happened are such a valuable gain for us as a group. It's not just going to happen to one guy, we have a number of guys on our team. There are four or five guys on defense and there are three or four guys on offense that will all come back, and they will be vets as they turn the corner. It doesn't mean that they will have their game altogether, but they will be so much further ahead. It's hard to describe to you guys how much clearer things will look, and how they will feel like, 'How did I not know this and survive the season?' Hopefully, we can really navigate those each individual players to gain the most that they could possibly gain from this good experience that they have had. It's so valuable that they had all of this play time."
Thing To Improve In 2023: Defensive Inconsistencies
The Seahawks had stretches of strong defensive play in 2022, but the problem was they couldn't do it throughout the season. After struggling early, the defense appeared to turn the corner amidst a four-game winning streak, but some of the early-season issue crept back up, in particular a leaky run defense, as the Seahawks lost five of six. The Seahawks and their defense did finish the regular season strong, holding three straight opponents under 300 yards, including a season-low 297 yards gained by Kansas City's top-ranked offense, but they then struggled again in a playoff loss to the 49ers.
With a lot of new personnel and a new defensive scheme following significant changes to the coaching staff last offseason, there was bound to be some sort of adjustment period, and losing Jamal Adams in Week 1 was a big blow, but for Carroll, the inability of the defense to consistently play at a high level was frustrating.
"We didn't play well enough, we just didn't do well enough," Carroll said of his team's defense in 2022. "There are too many things that we didn't get sharp at, we kind of went in waves. We caught back up and then we kind of dipped back down, but then we caught back up again. The consistency wasn't there, and I totally have to own that. This is me not getting it right fast enough. We can fix some problems, we are good at that, but then we weren't complete in getting the issues solved. We weren't as clean as we needed to be at the line of scrimmage, we didn't fit as well as we needed to, and we made too many small errors that ended up being huge things. The 49ers game was a great example, the big run, we just messed it up and didn't fit it right. There were too many of those, so the inconsistencies, that's the part that I have to really be effective at helping. We have to clean things up, we have to get sharp, and we have to get back to where we can effectively play the running game.
"We are going to grow, we are going to be more consistent with doing things right. We had a lot of, just kind of the inconsistency errors that come from, unfortunately, not understanding well enough how to be on it play after play, after play, after play. The league is so good that if you make an error or make a mistake, they capitalize. They made more than we can handle this year, so it came out not being effective and consistent on the line of scrimmage. That's the whole front group, but that's also the secondary, they are a part of it too now. I'm not sticking in on anybody other than we just need more time together. We need to get the scheme sharp, we need to get our players the maturity that will help them make more good decisions consistently. We can be way better."
Look back on the best Eye On The Hawks shots of the 2022-2023 season. Eye On The Hawks is presented by Western Washington Toyota Dealers.