RENTON, Wash. – The Seattle Seahawks, in partnership with Virginia Mason Franciscan Health, the team's Official Medical Services Partner, today announced cancer awareness activities to promote early detection through the NFL's Crucial Catch: Intercept Cancer initiative. The Seahawks will host the team's annual Crucial Catch game on October 16 vs. the Arizona Cardinals.
"Virginia Mason Franciscan Health is proud to be part of this long-time joint initiative with the Seattle Seahawks to educate and bring vital awareness to the importance of annual screenings for early cancer detection," said Ketul J. Patel, CEO of VMFH and Division President, Pacific Northwest CommonSpirit. "Cancer impacts many individuals and families every year and early detection increases treatment options for patients and can save lives. I strongly encourage everyone to consult with their health care provider about recommended cancer screenings."
To encourage scheduling regular health care screenings, fans will see a variety of colors throughout the campaign that represent multiple cancers that can be detected early through annual screenings, including:
Navy: Colon Cancer
Pink: Breast Cancer
Lavender: All Cancers
Teal: Cervical Cancer
Blue: Prostate Cancer
Gold: Childhood Cancers
White: Lung Cancer
Pregame at the Seahawks' Crucial Catch game, fans can visit Virginia Mason Franciscan Health's Mobile CT Lung Cancer Screening Trailer in Touchdown City. Staff onsite will help fans who qualify to sign-up for future lung screenings, while also showcasing new ion robotic arm technology used during lung cancer surgeries.
On Thursday, Nov. 10, Virginia Mason Franciscan Health will also be hosting a free mammogram clinic for women 40-74 years of age who are low income eligible, underinsured, or uninsured. The event will take place from 7 a.m. to 4:45 p.m. at the Franciscan Breast Center at St. Francis Hospital in Federal Way. To register, fans can call (253) 573-7320, select Option 3, and mention the Nov. 10 free screening event.
In support of Crucial Catch, throughout the month of October, the Seahawks will donate 12% of the proceeds from in-store Seahawks Pro Shop purchases of official Seahawks Crucial Catch gear to the Crucial Catch Fund. In partnership with Virginia Mason Franciscan Health, the Crucial Catch Fund will help local patients who cannot cover the incidental costs of cancer treatment. At the team's Crucial Catch game, $0.25 for every bottle of water purchased will be donated to the Crucial Catch Fund. Fans can also bid on player autographed items and Seahawks experience items beginning Oct. 16 game at buy.seahawks.com, and proceeds will also benefit the Crucial Catch Fund.
Fans attending the Oct. 16 game will also be able to play the "Crucial Catch Scratch" game in the Seahawks App, presented by Virginia Mason Franciscan Health. Simply scan the QR code shown in-game or open the Seahawks App to play. Prizes will include autographed player merchandise, Crucial Catch totes and gloves, exciting prize packs including Club Level tickets and sideline passes to future games, and more. Winners must redeem prizes on-site during the game.
Proceeds from the Seahawks' Week 6 Gameday Poster featuring the Crucial Catch game matchup vs. the Arizona Cardinals will also benefit the Crucial Catch Fund. Posters can be purchased here starting Tuesday, October 11 at 10:00 a.m.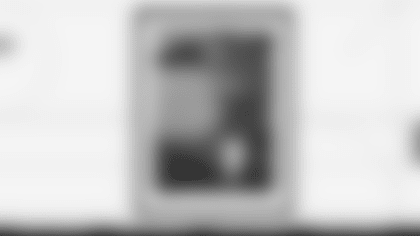 Gameday Posters On Sale
Seahawks vs. Rams
Artist: Paige Pettibon
Paige Pettibon (Black, Salish, White) is a Tacoma, Washington based multidisciplinary artist. Her studio practice is to represent her diverse culture and to amplify the voices of people in her community. Pettibon uses many types of mediums including; acrylic, gouache, beads, and oil.
About Virginia Mason Franciscan Health
Virginia Mason Franciscan Health is a world-class health system serving the Pacific Northwest, offering access to some of the country's most prestigious experts and hospitals that are internationally recognized for superior quality. Our expansive system builds upon the strength of more than 300 sites of care, including 11 top-tier hospitals, 18,000 team members, and 5,400 employed physicians, advance practice providers (APPs) and community providers to improve the health of our communities. Together we deliver easily accessible, instantly responsive and digitally connected patient-centric care.
By bringing together the brightest health care minds through Benaroya Research Institute, a global leader in autoimmune disease and immune system research, we deliver the most advanced therapies and technologies for our patients. We are also proud to be the home of Bailey-Boushay House, the first skilled-nursing and outpatient chronic care management program in the United States designed specifically to meet the needs of people with HIV/AIDS. We are committed to addressing health care disparities by caring for the most vulnerable in our communities, including the poor and underserved, providing more than $300 million in community benefit – free, subsidized, and reduced cost health care and programs. Learn more at www.vmfh.org.