A strange scene unfolded at Lumen Field after the Seahawks beat the Rams in overtime to close out the regular season with a 9-8 record.
On one hand, a hard-fought victory was something to celebrate, and the music rattling the walls of the home team's locker room confirmed as much, but on the other hand, the Seahawks enjoyed that victory while not knowing entirely what it meant.
The Seahawks had plenty to be proud of regardless of what came next, and plenty to get excited about in the future, but they also felt like, if they got the help they needed in Green Bay—a Lions win that would occur a few hours later—they have what it takes to be dangerous in the postseason.
"We don't want the season to end," said quarterback Geno Smith. "I feel like everybody in the locker room, I feel like our coaches, everybody in the building, we're just coming together at the right time. We're enjoying one another and going to work and enjoying your teammates, and the locker room is so fun that I don't think guys want the season to end right now."
The Seahawks season didn't end, with Detroit's win eliminating the Packers and giving the Seahawks the NFC's No. 7 seed, setting up an NFC West showdown in Santa Clara against the 49ers on Saturday. And though the Seahawks aren't satisfied with just getting to the postseason—they want to make some noise now that they're in the playoffs—it is worth taking a step back and appreciating what this team accomplished.
After a disappointing 7-10 campaign in 2021, the Seahawks made two huge moves early in the offseason, trading Russell Wilson to the Broncos and releasing linebacker Bobby Wagner, two March transactions that saw Seattle part ways with two of the best players in franchise history. The belief never wavered inside the building that Seahawks would still be competitive and contend for a playoff spot, but plenty outside of the organization wrote them off before training camp even started.
"I don't think anybody had us doing anything," defensive end Quinton Jefferson said. "We had a young team, guys came out here, and everybody fought their tails off. We had some growing pains, but that's what happens with young teams. I'm pleased with the fight in these guys. We gave ourselves a chance and that's all that you can ask for."
Or as safety Ryan Neal bluntly put it earlier this season when the Seahawks first moved into first place with a Week 7 win over the Chargers, "I mean let's just be honest, didn't nobody think we'd be (expletive). It feels good to come out here and just show you've got to play us, this is not just a roll over game."
There have been ups and downs since Neal uttered those words, but he was correct that the Seahawks aren't a team that rolls over. Ever. And now the Seahawks are back in the playoffs for the 10th time in 13 seasons under the leadership of Pete Carroll and John Schneider, a total that represents half the postseason appearances in franchise history. The Seahawks have not missed the playoffs in consecutive seasons under Carroll and Schneider, and they've finished first or second in the NFC West in 11 of those 13 seasons.
Making this postseason run all the more special is that so few outside of the organization ever saw it coming. But while it might have been easy to look at a change at quarterback and the release of a Hall of Fame-caliber linebacker and say the Seahawks were a rebuilding team, Carroll and Schneider always believed that the team and the culture they have built in Seattle was bigger than individual players, no matter how talented.
And when the season actually got underway, they got outstanding quarterback play out of Geno Smith, who was selected to the Pro Bowl for the first time in his career after spending the past seven years as a backup; and they got huge contributions from a rookie class, one bolstered by the Wilson trade, that produced a Pro-Bowler in cornerback Tariq Woolen, and several other players who were either regular starters or significant contributors in tackles Charles Cross and Abraham Lucas, and in 1,000-yard rusher Kenneth Walker III, and in outside linebacker Boye Mafe, and in nickel corner Coby Bryant, who forced four fumbles and had a pair of sacks, and in receiver Dareke Young, who emerged as one of Seattle's best special teams players this season. Newcomers like Uchenna Nwosu, Noah Fant, Shelby Harris and Jefferson added to a nucleus that included Tyler Lockett, DK Metcalf, Quandre Diggs, Al Woods, Jordyn Brooks, Will Dissly, Ryan Neal, Nick Bellore, and before their injuries, Jamal Adams and Rashaad Penny, to form a mix of veteran leadership and young talent that proved to be a lot better than most people gave them credit for heading into the season.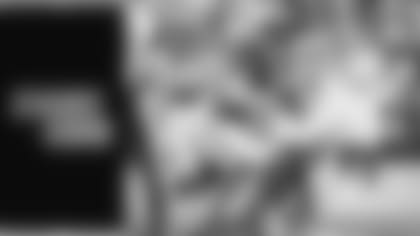 Re-live Each Game With The Seahawks Rewind Podcast
Re-live every Seahawks game this season with game highlights, player and coach postgame interviews, and a whole lot more. Available on Spotify, Apple Podcasts, and wherever else you get your podcasts.
And perhaps just as significant to Seattle's success as the talent, though much harder to quantify, is the winning culture Carroll and Schneider have built in Seattle. It's hard to measure, but it's real, and its why players like Diggs, who was a free agent in the offseason, re-signed fully believing he was joining a contender even if that team had just moved on from its two most accomplished players. 
It's also why the Seahawks left Lumen Field Sunday afternoon knowing that, no matter what had happened on Sunday night, they were headed in a great direction as a young team on the rise that heads into the offseason with a lot of salary cap space, and thanks to the Wilson trade, the No. 5 pick in the 2023 draft, as well as their own first-round pick and a pair of second-rounders, one of which will be near the top of that round.
"We're going to take the culture that we have created on this team with us," Carroll said. "I've been around a bunch of teams, and this is exactly the mentality that we need moving forward to do some great stuff. This is a championship team, and so we'll get opportunities to add to it and all of that, but the heart, togetherness, the willingness to work. We make our own attitude. We create our own attitude, attitude is everything. Well, we got that. So we just need to get a little more experienced and help ourselves grow, as naturally will happen, and be a better executing team in all situations. You know, we're in a pretty good place right now."
Hours after Carroll said that, the Seahawks' "pretty good place" included a trip to the playoffs. It's just the next step of a journey that few saw coming, but that the Seahawks always believed was possible.
"To give ourselves a shot at the playoffs, to be above .500 with a young team who I believe pretty much everybody wrote us off, it speaks volumes to our head coach," Smith said. "It starts with our head coach and our GM. It starts with our front office, our ownership. And then you talk about the players in the locker room, the leadership, the type of guys that we have. We have the right guys in the locker room, the right character guys, the right amount of talent in our locker room. Man, it just speaks volumes to our leadership. We have the right guys, and we just have to keep going."